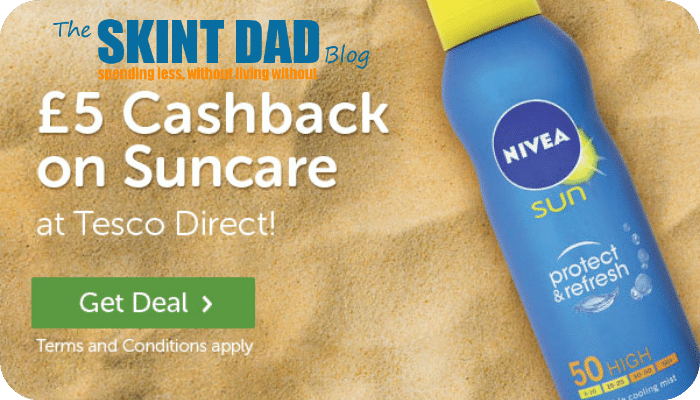 This site contains affiliate links. We may receive a commission for purchases made through these links.

[Learn more]
If you're not yet a Top Cashback member then maybe this scorcher of a deal will tempt you.
With the mega hot weather coming to the UK over the next few days (it's hot enough already isn't it?!), when you venture outside, you need to make sure you slap on the sun cream.
Sun cream can be expensive so, why not just get some for free?
If you are new to Top Cashback, simply sign up for an account and you'll be redirected to the exclusive offer page.
Get £5 Cashback
Once signed up, you just need to follow a few steps:
Click the "Get Cashback Now" button and you'll be taken to Tesco Direct.
Order your sun cream – any brand or type of sun cream you want.
Once you made the purchase, £5 cashback will then appear in your Top Cashback account within a week.
This is a limited time offer so while the deal, and the sun, is still around make sure you grab it!
Now you're signed up for Top Cashback, not only can you make sure you protect your skin and get your money back for suncare but, you can now start to get cashback on purchases with over 4,000 different merchants.
When you want to make a purchase online, head to Top Cashback first, search for the retailer and visit the site through their link.
They will track your purchase and then pay you a percentage cashback for what you paid – you simply get paid to shop!
Whether you are looking to get car insurance, book a holiday or get a new summer wardrobe, be sure to get your cashback every time you shop.
If you're after more tips to make money and save money then make you you sign up to my newsletter here so you don't miss out.
Latest posts by Ricky Willis
(see all)