We have been looking to buy a cheap tablet so when ASUS contacted us to test out the MeMo Pad 7 we were excited to put it through it's paces.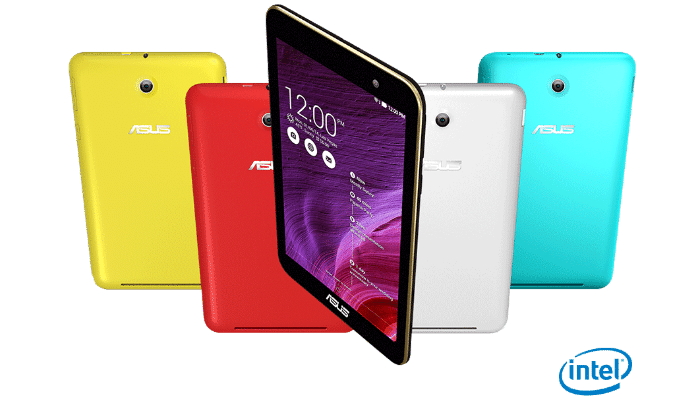 Reviews are not something we are known for here at the Skint Dad blog but after receiving an email from Asus asking if we were interested in giving the Memo Pad 7 a test run we couldn't say no.
We had been discussing for a while about the potential of purchasing a tablet and the Asus tablet was definitely in the price range we were looking at. As a professional blogger, who spends a huge amount of time online, I needed something that didn't mean sitting at laptop for hours on end and the Asus tablet would hopefully solve that problem.
Although the tablet could be classed as a budget product retailing at around £99, as soon as I took it out of the box both Skint Mum and I commented that it certainly didn't feel or look cheap.
The 7-inch tablet is really light and comes in a range of colours including yellow, blue, red and white. It has a 9 hour battery life and with a 2-megapixel front facing and 5-megapixel rear facing camera, this tablet gives you a lot of bang for your buck.
Switching it on after it was fully charged, I was impressed at how quick it booted up and within less than eight seconds I was ready to give it a test run. I've had a play on an iPad before and I felt the touchscreen on the Asus was just as responsive.
It came with a wealth of preloaded applications and within less than 10 minutes I had set up my Google accounts, Gmail and social networks I would use in a normal day. I really can't tell you how nice it was being able to sit on the sofa while I check my emails rather than at the table.
For the next couple of days we all (including the children) put the tablet through it's paces. The kids spent quite a lot of time watching silly cat videos on YouTube and we did notice the battery did not last as long as we thought it would, although I expect this is the same with other similar tablets.
The camera, albeit a little grainy, still produced a reasonable quality photo and would be more than sufficient for family snaps. Chloe has quickly learnt how to use the tablet and it's now full of similar photos of herself, her feet and the carpet.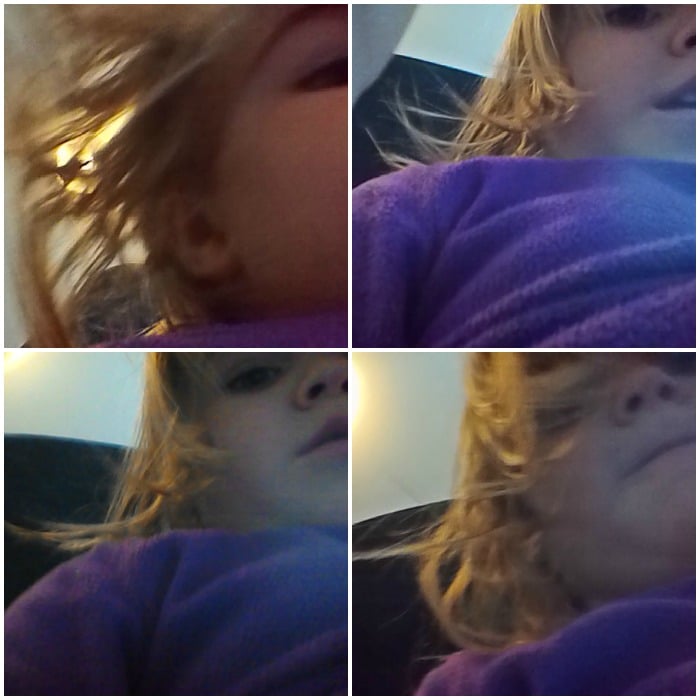 I must add that the screen also comes with an anti-fingerprint coating on the screen so if you have little ones like us wanting to watch Peppa Pig at 6am in the morning, you won't have to worry about grubby little hands on it.
Overall I would definitely recommend it to anyone looking for an entry level tablet. For less than £100 you get everything a more expensive tablet can do but at a lower cost.
What ASUS Say:
The ASUS MeMO Pad 7 was created for those looking for a quality tablet at an affordable price. The 7-inch MeMO Pad 7 punches well above its weight, boasting features and specifications more commonly found on high-end tablets. It features a state-of-the-art Intel® Atom Z3745 processor (up to 1.86GHz) with 1GB RAM and crisp visuals on a 1280 x 800 HD display; while front-facing 2-megapixel and rear-facing 5-megapixel cameras with auto focus lets you shoot great images and record HD 1080p videos. Available in a variety of colours ranging from white, black, red, yellow and blue, MeMO Pad 7 lets you express yourself too.
This tablet was sent to us from Asus for a fair and unbiased review.
Latest posts by Ricky Willis
(see all)