You have bought your digital sign and now you want to see a return on your investment.
Well, just like buying a chunk of TV advertising time, you are only going to get as much out as you put in.
Your job is to exploit your signs in the most efficient and best way possible to earn as much money as possible.
Here are a few ideas to get you started.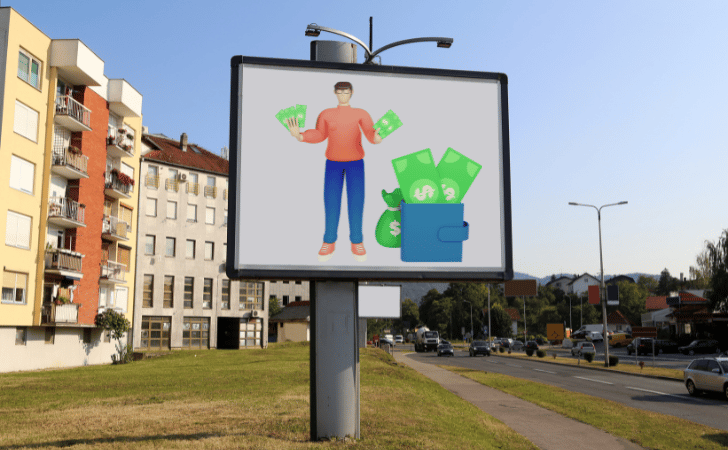 £10 BONUS OFFER: Earn easy cash by watching videos, playing games, and entering surveys.

Get a £10 sign up bonus when you join today.

Join Swagbucks here >>
1. Start promoting your own stuff
This is probably the most obvious way to make money because it is what everybody does, but it works because it works.
You can experiment with a series of different ways to draw interest, from running comparisons with your competitors, to running online adverts on your digital signs.
It doesn't matter what you do so long as it works. Use a service like Kitcast to schedule your content and try as many different things as possible.
Make sure you can track conversions and figure out which works the best.
2. Sell affiliate programs
Take something like Hustlers University. It has a pretty robust affiliate program.
Even if only a few people sign up per day, it is still an income stream based on your digital sign.
You can use QR codes so people can sign up with your affiliate links and you can make money.
Sadly, you cannot run adverts and then charge the affiliate companies for views because there is no way to prove how many people saw the adverts.
Still, if there is a way for people to interact with your signs, like with QR codes, then you can earn a fairly frequent income with affiliate programs.
3. Get sponsors for your digital sign content
This is done in several ways.
For example, if you are running a vets office, there may be companies that would pay you to run their adverts for flea medication or worming pills.
On the other hand, if you ran a salon, then companies may pay you to run their hair care product adverts.
If you have digital signs in your hotel, then the local taxi companies may pay you for parking spaces outside your building and to run adverts on your digital sign.
On a similar note, if you have a business near a local tourist attraction, then they may pay you to run their adverts on your digital sign.
4. Make it interactive and take payments
You could go the McDonalds way and have your digital signs take orders and take money.
If you have an online ordering system, then you could simply add that to your digital signs and your sign acts like an order form from your website.
How you make money depends on your business model, but you could sell anything from tickets to your events, to physical products that people have in their hands.
5. Run your upsell promotions on your sign
You are probably selling things already and your business is probably doing okay.
You can use digital signs to have your business do even better.
Do you have upsells?
They are the sorts of things you add onto the checkout near the end of an online sale. Can you also sell them on your digital signs?
Are people coming in for the regular flight and hotel?
Could your digital sign convince them to by the regular flight with the premium hotel for just a few dollars more?
Can you sell them all-weather tires instead of summer ones?
Your digital signs can act like additional staff.
Even if the customers do not ask about the upsell promotions, they may be more amenable to listening to your upsell offers if they have already been partially exposed to them through your digital signs.
Latest posts by Wendy Rogers
(see all)