Make sure you take advantage of the extra 24 hours this Leap Year and give yourself a chance to make cash or save as much money as you can in the extra day.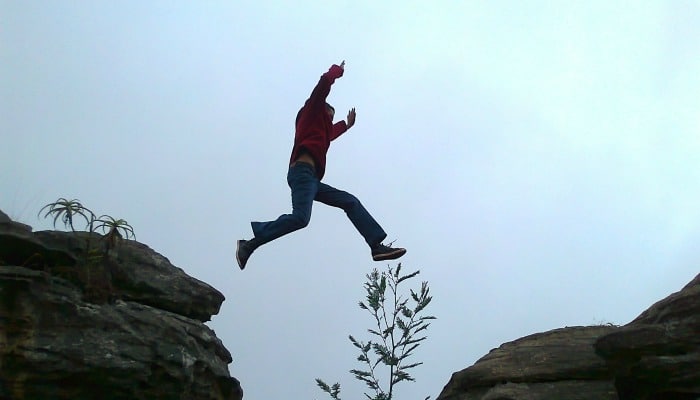 Every four years we are given an extra day. Although we usually have 365 days each year, every Leap Year we get 366 and it always lands in February.
For 2016, this Leap Year falls on a Monday which means we have to work another day. That's right! If you are paid monthly (have an annual salary), you will be working the Leap Day for FREE! Bet your boss loves that! Plus, if you're paid at the end of the month, you have to wait an extra day before payday arrives.
However, if you're paid on an hourly basis then you're quid in this year as you'll end up earning more. As there are another 24 hours you can work, you can earn more money each Leap Year than you would in a normal 365 day year.
So, instead of looking at the extra day negatively, you should take full advantage of the extra 24 hours and use it as a bonus day – how much more can you get done?
Not quite sure what you can do with your time? Well I definitely think you should use the time to make as much extra money or save as much money as possible.
Pop the question (on a budget)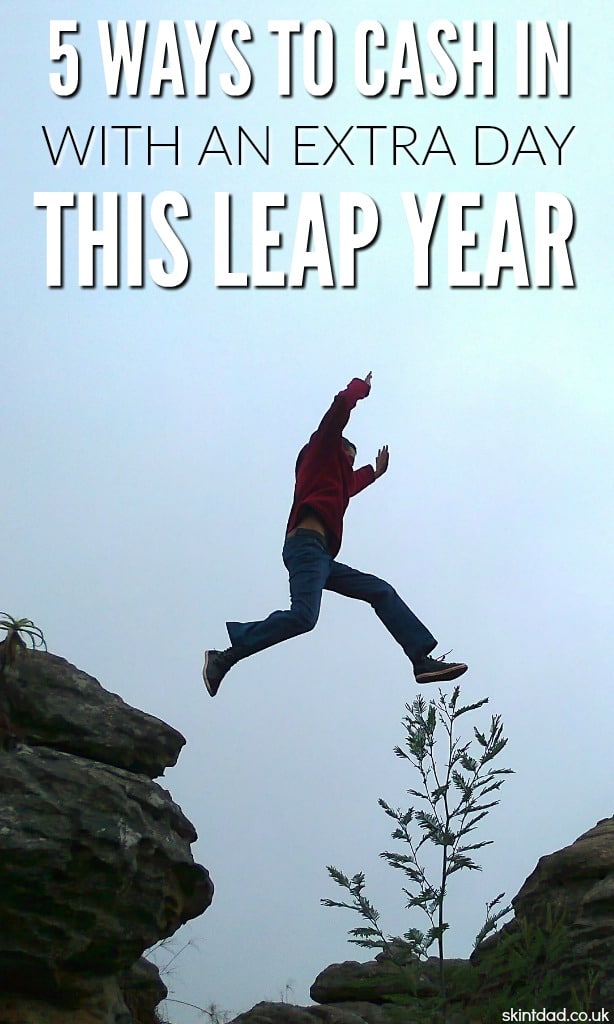 It is meant to be (even if slightly outdated) a traditional day for a woman to ask a man to marry her (and he's meant to say yes!).
Getting married can be a very big outlay and the engagement ring can become the first hurdle to get through.
If you're a woman planning to pop the question, or you're a man and want to break traditions, but you want to save money, how about proposing with a cubic zirconia instead?
This "Marry Me Ring" is just £39.95 and can be used as a promise engagement ring until you decide to upgrade it. When you spend more than £250 on another ring, you get the price you originally paid off the new ring and you get to keep the Marry Me Ring.
It's with this ring that I asked Skint Mum to marry me. Thing is, she loves it so much that she doesn't want to exchange it. We've been married over a year and she still refuses to give it up. The stone itself doesn't look fake and when we were browsing for wedding bands, a jeweler commented that the "diamond" was amazing and was stunned when we told her it was a fake!
Cash in by clearing out that spare room
Maybe you don't have a whole room but do you have a drawer, a cupboard or a corner that collects things? Having a clear out can find you things that you no longer use and need that you can sell on for easy cash.
Use the extra day to your advantage and cash in by:
Change energy providers to save
If you're on an annual salary, you'll be giving money to the company you work for this Leap Year so how can you easily make this back and earn even more still?
In 10 minutes you could bag yourself a quick £200!
If you haven't switched energy providers for a year you could save at least £200 on your gas and electric bill. If you haven't switched for more than five years you could look to be saving even more.
Just grab a bill so you can see your usage and enter your postcode and energy usage here to find out what you can save.
Start a blog and start earning
Maybe you're sick of your boss getting a free day's work every Leap Year and you'd prefer to work for yourself. Well by starting a blog, you could turn it into a good side hustle as an extra income or could even work hard to turn it into a full time business like I have!
If you're got a good subject you want to talk about but are not quite sure how to get started, check out my full guide on how to start a blog.
Related posts:
Become a user tester for extra money
Use any spare time you have earn money testing stuff – yes this is as simple as it sounds!
Sign up with UserTesting and you can earn up $10 for each test you undertake. You either have to visit a website or download and use an app then talk out loud about what the experience is like. As part of the test, you'll also have a set of tasks you need to do.
The idea is that website owners and marketers can use your feedback to actually improve things for users.
Each test you start takes about 20 minutes, which gives you a good hourly rate. When you want to cash out you can do so via PayPal straight into your bank. Easy money hey?
Although this site is based in the US and they pay in dollars, you can still sign up if you live in the UK and the money you make just exchanges to pounds when it hits your PayPal account.
::
However you are spending this Leap Year, or if you are celebrating your birthday for the first time in four years, make sure to take full benefit of the extra day this year.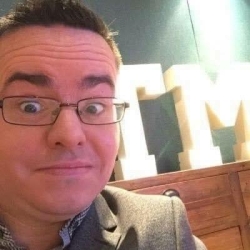 Latest posts by Ricky Willis
(see all)