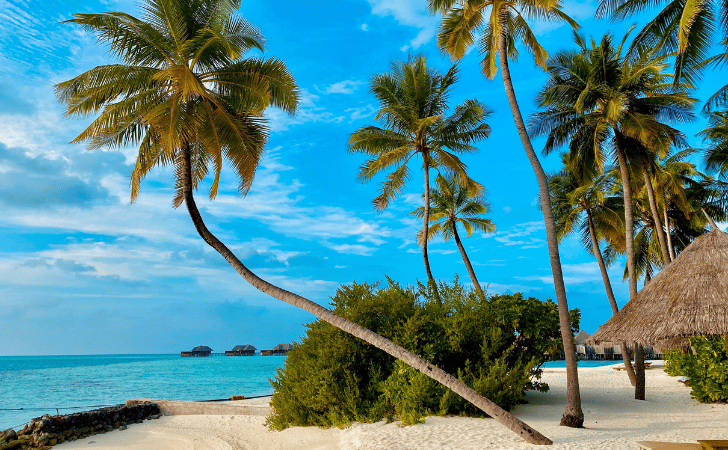 £10 BONUS OFFER: Earn easy cash by watching videos, playing games, and entering surveys.

Get a £10 sign up bonus when you join today.

Join Swagbucks here >>
Remote work is taking over, with reportedly 16% of businesses operating completely remote as of 2020.
For those lucky enough to fall in this bracket, you're probably somewhat sick of the same four walls. Well, I would love for you to meet the "workation".
What is a workation?
As the name implies, a workation is a mix of work and vacation. Some choose to go away for a couple of days, some for months.
A workation is a perfect way for remote, or remote-friendly workers, to stay ahead of work, all the while recharging their batteries.
Respond to emails on a jungle hammock, or sip piña coladas on the sand after a work meeting.
The opportunities are endless.
Many leave home for a workation and eventually become "digital nomads", adopting the workation as a full-time lifestyle.
Who is eligible for a workation?
The principle that enables a workation is the availability of remote working.
Data scientists, Ladders, projected that 25% of all professional jobs in North America will be remote by the end of 2022.
This number is expected to continue to rise through 2023 — great news for all workation lovers!
If you don't already work from home, ask if your duties can be done remotely for a while. Without this, a workation just isn't possible.
7 insider tips for a cost-effective workation
Before you book your flight, be aware that the costs of a workation can stack up very quickly.
However, with a few tips and tricks, your workation will be friendly to your wallet and just as fun.
Here's how.
Utilise Airbnb's weekly and monthly discounts
Airbnb is leading the way for convenient accommodation, all over the world.
What many aren't aware of, is that a lot of apartments and hotels on the platform offer weekly, or monthly discounts. I.e., stay longer and your rent is cheaper.
The platform's discounts have made them a popular choice among all kinds of remote workers.
Are you planning on taking a 5-day workation? Consider staying the extra couple of nights and you may save some money.
Pictured below, you can see that by staying an extra night, you're saving $6.
Travel during off-seasons
Summertime in Croatia, cherry blossom season in Japan, and skiing in the Swiss Alps — the most popular seasons to travel to particular countries, might not be when you want to go.
"High season" is the name for these busy periods in tourist destinations.
Concurrently, rent and food prices skyrocket, which takes a huge chunk out of your budget.
During the low season, you can find the cost of living more than half. If savings are most important to you, consider travelling during this time.
This central apartment in Paris on Airbnb charges just over US$100 per night during January. Stay during the high season in July and the price more than triples.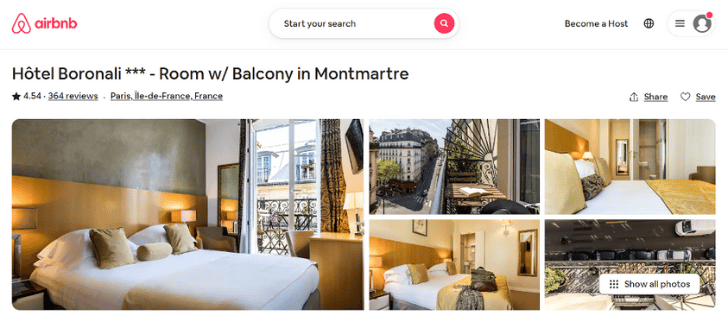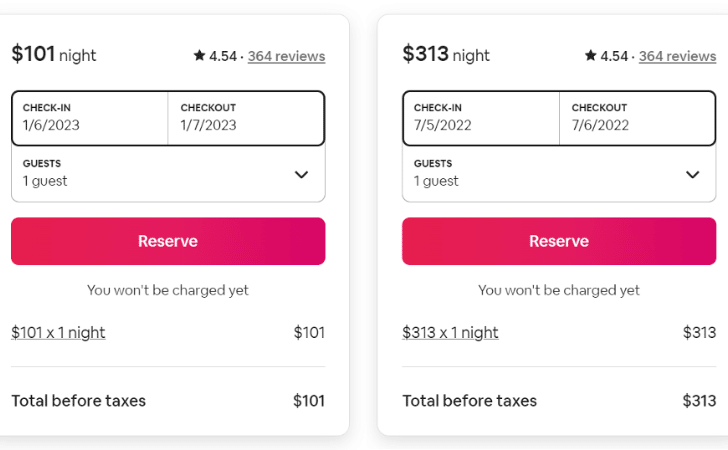 Cook at home whenever you can
The thrill of trying new cuisines and delicacies is part of the reason most people travel. But day after day, the expenses of eating out stack up.
Even in cheaper destinations, the temptation to splurge is even stronger, causing unplanned expenses.
Alternatively, peruse some local veggie markets, and cook at home with some new ingredients. Not only does this save you money, but you'll see an otherwise overlooked part of the local culture and lifestyle.
If you're hungry for local dishes, try out a cooking class.
The skills you'll learn allow you to cook regional meals at home, without needing to go to restaurants every night.
Live like a local
This leads me to the lifestyle everyone should adopt while away.
Locals spend a lot less than tourists, so why not act like one?
Your workation might even be more memorable, seeing parts of a destination you otherwise wouldn't see.
Do your research before, and after leaving:
Look for less popular neighbourhoods, often a short distance out of the main city. University areas are commonly cheaper.
Ask locals where they like to eat or drink. It's likely cheaper and better quality than what you'll find on Google.
If staying for a while, book a few nights of accommodation prior. Once arrived, head to a local real estate agent for much cheaper rentals.
Learn some basic language skills. Even a few words can help you befriend a local (and possibly snag you some discounts).
Use a VPN to save money on flights
This is a little-known travel hack, but one that anyone can take advantage of. Airline pricing has become very sophisticated.
Depending on your location, the prices can differ. Commonly, users in developing countries are offered better deals.
Take full advantage of this by utilising a Virtual Private Network (VPN). VPNs allow you to change your IP address, hiding your true location. Check out this Surfshark download to gain access to these location-exclusive deals.
E.g., in the image below, the top ticket price is given to users located in London. By using a VPN to change your location to New York, the same flight is $570 cheaper.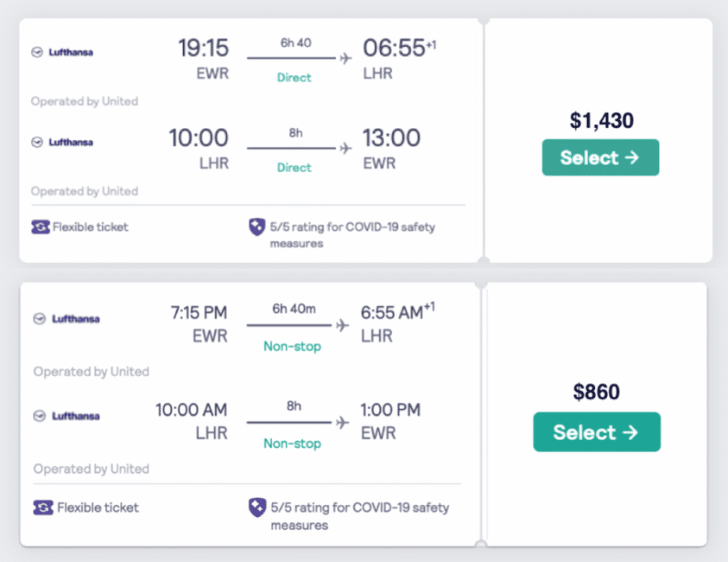 Exchange physical currency as little as possible
By now, most budget travellers have heard to avoid exchanging currency at an airport. These days, you should ideally avoid exchanging physical money altogether.
Leave your home currency at home, and get a multi-currency debit or credit card.
There are so many options available, with fees ranging from low to very low. Look for local ATMs with no withdrawal fee and take out local currency.
This way you can avoid hefty currency exchange fees, getting more bang for your buck.
Multi-currency cards like Wise use real exchange rates and low fees without any sneaky hidden costs. 
Avoid tourist traps
Tourist hotspots are full of tourist traps.
City centres and sightseeing destinations attract them, taking advantage of the overflowing crowds. Restaurants, bars, hotels and tour operators around these sights charge much more than any local place will.
Next time you're sightseeing, plan out where you'll go for lunch. Head outside of the busy centre and you'll find cheaper food, drinks and rent.
Avoid taking tours offered in front of popular sights, as these are often much pricier than a privately booked tour.
Budget-friendly workation destinations
Developing a strong set of budget-saving tools is essential. Yet, choosing the wrong destination can bring your budget crumbling down.
Great cost-effective destinations for a workation offer:
low/affordable cost of living;
cheap modes of public transport;
strong and widely available Wi-Fi;
ideally, close to an airport.
The following destinations are perfect for your next workation.
Chiang Mai, Thailand
Rich in culture, but surging towards the future. Chiang Mai is a favoured spot for digital nomads and workationers.
The lively city has co-working spaces, free Wi-Fi in every cafe and loads of international remote workers.
Monthly rentals start as low as 5000 baht (approx. £120) and a wide variety of cheap Thai food is at your fingertips.
Istanbul, Turkey
With its pleasant temperatures and vivid streets, Istanbul is becoming a new favourite among remote workers.
A boom in new co-working spaces and consistent Wi-Fi speeds means you'll have no problem staying on top of work while away.
Average rental costs for a 100m2 apartment range from 2000-4000 TL (approx. £100-200), making Istanbul a perfect budget-friendly city.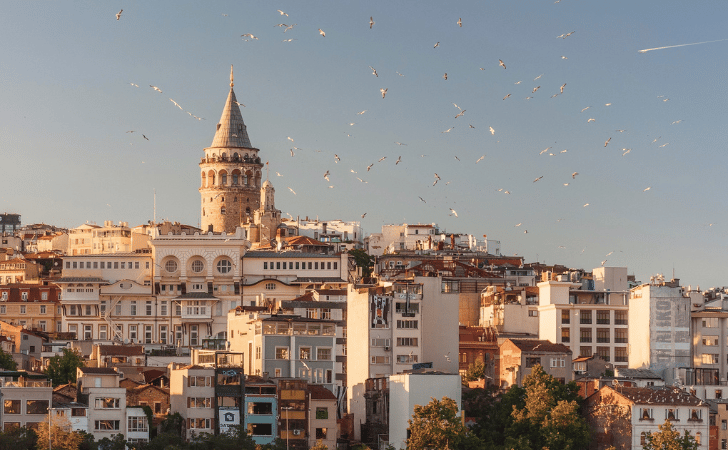 Gran Canaria, Spain
This Canary Island is quickly becoming one of the most popular remote working islands in the world.
Visitors flock to the island for its laidback culture, lush nature and idyllic coastline. 
The rise in popularity has influenced many co-working spaces to open.
The cost of living can get expensive in the touristy capital of Las Palmas. Instead, consider exploring the rest of the island to save on rent and food.
Playa del Carmen, Mexico
While Mexico City is the most popular, Playa del Carmen comes a close second for remote workers in Mexico.
Unlike most Mexican beach towns, Playa del Carmen has consistent Wi-Fi and plenty of co-working options.
Monthly rent prices for a beach-side apartment can be as little as £650.
This may be too expensive for some budget-savvy travellers, but the low cost of living more than makes up for it.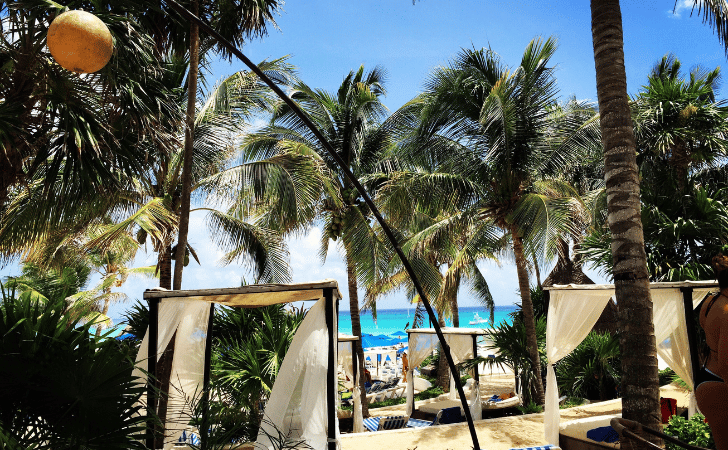 Conclusion
Remote working has created new work-life flexibility, attracting many to the idea of workations.
While clocking off on a tropical island sounds like heaven, the expenses might not.
However, by adopting these budget-friendly workation tips, you'll see the world without blowing your savings.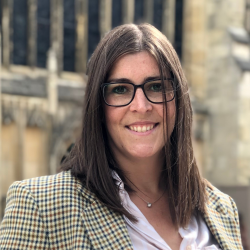 Latest posts by Naomi Willis
(see all)