Summers are getting hotter every year, and the changing climate is affecting more than the immediate weather. Climate change increases expenditures in a lot of sectors, and many of them are likely to impact your family's budget negatively.
Let's explore how climate change can impact your family's budget regarding health, food, general goods, transportation, property values, and even your tax bill.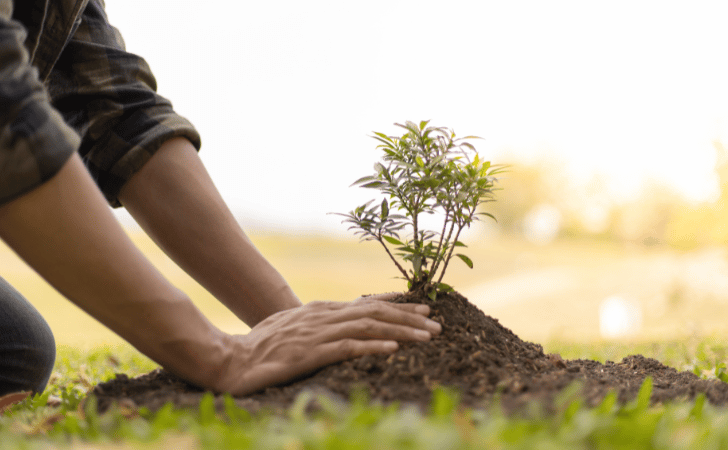 £10 BONUS OFFER: Earn easy cash by watching videos, playing games, and entering surveys.

Get a £10 sign up bonus when you join today.

Join Swagbucks here >>
How does climate change impact health costs?
Healthcare is a big part of every family's budget, especially if your health insurance has been sourced independently. Climate change is likely to increase all of those costs for multiple reasons.
Increased medical costs from higher temperatures
People who are especially vulnerable to high temperatures include the elderly and those who find themselves exposed to the elements for long stretches because of their work. These individuals will experience more temperature-related deaths as the mercury rises.
In the short term, that means funeral costs for their immediate family, which is often a very large lump sum that can wreak havoc on a household's budget.
In the long term, however, if the people who die are still of working age, this could put a severe strain on their families' budgets due to the loss of income.
Increased costs from new diseases
As both temperature and precipitation go up, new diseases will spread across the globe.
Insects and other arthropods have already spread diseases like West Nile fever, Zika, Lyme disease, and dengue in areas where they previously had not, and all of these new infections will increase expenditures in those areas.
Not only will there be lost revenue from the illnesses, but health insurance premiums are likely to rise to compensate for the increase in spending by the healthcare system to treat these new diseases.
Increased costs from low productivity
Areas that have incredibly hot summer days, weeks, or seasons already suffer from lost productivity. As temperatures increase, more labour productivity will be lost as a direct result.
Because low productivity affects just about every aspect of an economy (like infrastructure, agriculture, and transportation), you can expect to see increases in your household spending across the board to make up for this.
How does climate change impact food costs?
The agriculture industry is vulnerable to the effects of climate change primarily in the form of flooding, with secondary considerations for drought and increased heat.
An increase in extreme rainfall over the agriculturally focused Midwestern swathe of the United States has been tracked since the mid-20th century, and these events will only increase in frequency as climate change continues. Along with increased snowmelt, this has led to flooding that is far too frequent to not have a serious impact on a grand scale. Just think about the recent flooding that caused numerous deaths in Kentucky.
Flooding causes significant damage to agriculture because, unlike a single poor yield, the effects of the flooding can carry across multiple years. Fields can get washed away and livestock can drown, and both of these disasters can take a sizable investment of time and resources on the part of the farmers to recoup.
What this means for your household budget is not just an increase in how much you spend on food every month, but also an increase in the price of ethanol. Now, you may not purchase ethanol directly, but it is used in manufacturing and even in cutting the gasoline we put in our everyday vehicles.
How does climate change impact the cost of goods?
On a similar thread, climate change affects supply lines and business activity as a whole through its damage to industrial buildings and infrastructure.
If you are not a business owner or employed by a company that is directly affected, you might think that this will have no impact on you, but it is likely to affect many parts of your family's budget.
Manufacturers and service providers will price their goods based on their expenditures, and many people do not realise that a company's overhead is factored into that as well because it cannot be factored into any other source of revenue.
What this means for your family is that any disaster or new regular impediment that the manufacturer faces will give them no choice but to pass the cost onto you.
If, for example, carbon pricing is making the logistics more costly for a manufacturer of a common household good that you buy regularly, they will have to increase the price or risk insolvency. When they do, even though you perhaps may not own a car and use fuel yourself, you will end up with an increase in expenditure in your family's budget.
How does climate change impact transportation costs?
Extreme weather can wreak havoc on the public infrastructure, and this can affect you directly just as much as it can affect businesses.
If your commutes are regularly detoured, slowed down, or made more difficult in any way, this will increase how much money you will need to set aside for your gas budget as well as add new expenses for the maintenance of your vehicle.
Furthermore, as governments battle to limit the causes of climate change, one of the outcomes of this is the gamut of new taxes and regulations on fuel consumption. Filling up at the pump more frequently is bad enough but seeing higher prices per gallon when you do is even worse.
People living in suburbs or rural areas will be disproportionately affected due to their higher reliance on cars and longer travel routes. People living in cities may find their public transport options becoming more expensive and less convenient as well.
How does climate change impact property values?
If you own property along a coastline, in an area that is prone to disasters, or in an area that is already quite hot in the summer, you are likely to see the value of your property begin to decrease. In some cases, people are already using new technology like solar panels and summerized home choices to mitigate costs in other areas.
If you get passive income from your property, this will go down, and so you will have to lower your household spending to compensate for the drop in revenue.
If you do not get passive income from your property, you are not quite off the hook. Even though it may seem like the drop in your property's value does not affect your monthly budget, you are likely to see negative effects in two ways.
The first way is if you ever need to sell your property, be it because you are moving or for any other reason. If you end up getting less for it than you expect or less than you even paid for, you will see a very sudden shock to your household budget.
A much subtler effect will manifest as the local economy around you shrinks or at the very least has its growth limited. This may cause changes to your expenditures to outpace changes to your incomes bit by bit.
How does climate change impact your tax bill?
You may think that dealing with disasters and wildfires across the country is the government's job, and you are right, but ultimately, even if you live far away from the affected zones, big, steady increases in government expenditures are going to eventually be reflected in your tax bill.
Final thoughts
While it is easy to think of climate change as something far too big to affect you directly, we have looked at several ways in which it can impact your family's budget, from direct spending like food, goods, and transportation to indirect spending like health, property values, and taxation.
Latest posts by Wendy Rogers
(see all)