There's such a fine balance between trying not to overspend at the supermarket but being able to have a healthy diet too.
No matter how hard you try, the prices of fresh fruit and veg are expensive, and cheaper convenience food can sometimes work out more cost effective!
The government, TV programmes, even our own minds – they are all telling us we must all eat healthier. Not only does it taste good, but good food feels good!
But can we really eat well on a tight budget?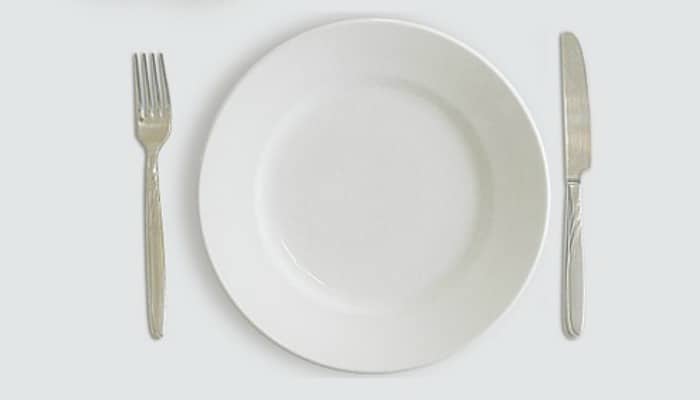 This site contains affiliate links. We may receive a commission for purchases made through these links.
[Learn more]
Eatwell Guide
I'm sure many people have seen this kind of thing before. You get a plate and divide it up with the kind of portions you should have with your meals.
It's a good way to make sure that you don't overeat on foods that have too much fat, salt and sugar and you keep your fruit and veg intake high.
The guide from the government, known as the Eatwell Guide, shows you everything you need to eat in each food group to have a good balance of healthy living.
Have you seen this before?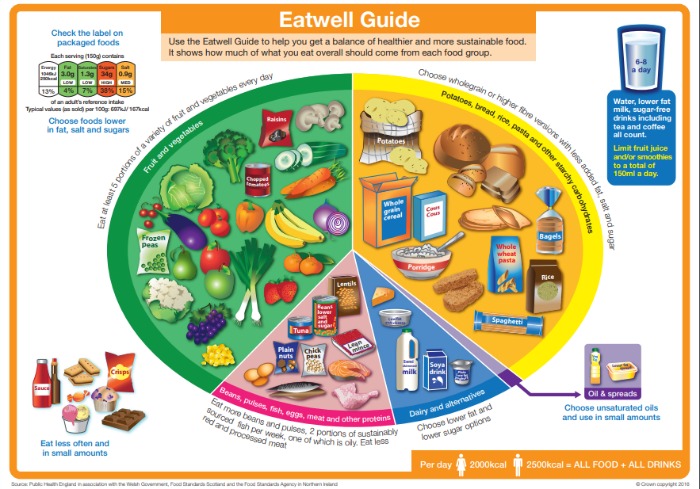 It splits your diet into five categories: fruit and vegetables; potatoes, bread, rice, pasta and other starchy carbohydrates; beans, pulses, fish, eggs, meat and other proteins; dairy and alternatives; and oils and spreads.
How does your own diet compare?
People can't afford to be healthy
A recent study by Food Foundation has shown that the government Eatwell Guide is unaffordable to millions of people in the UK.
They believe 3.7 million children are living in low income households where healthy eating costs too much.
On top of that, 14 million households (half of the country!) still do not have enough spare cash each month to meet the cost of what is considered to be a healthy diet.
To be able to afford to eat well, the Food Foundation has estimated that the lower earning households would need to spend 42% of their after-housing income on food to eat well enough ☹
How much should you spend on food?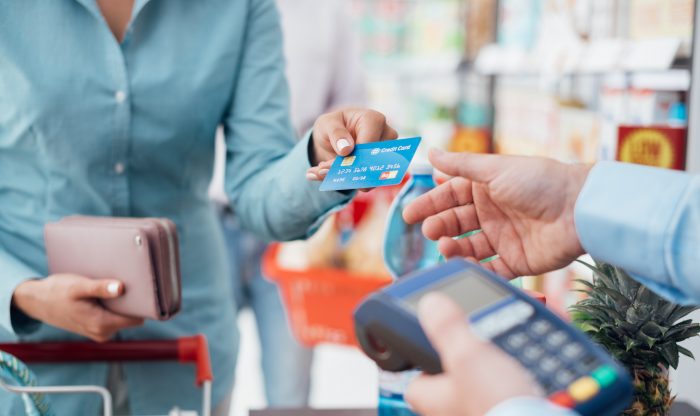 Well, that is a massive question and has so many different answers.
The study estimates that you will need to have £103.17 per week to eat like the Eatwell Guide.
This is for a family of two adults and two kids.
However, according to the Office of National Statistics (ONS) in 2017, the average weekly food shop was £53.20.
People are already spending less than needed to cover the Eatwell Guide.
This breakdown of figures shows exactly what people are spending their money on for food shopping.
Mostly, money is going towards bread, rice and cereals, other types of meats (not fresh or frozen), then fresh vegetables.
More money is being sent each week on buns, cakes and biscuits than on fresh fruit.
Is it because you can walk away with supermarket "deals" that gives you more for your money?
Can you still eat healthily on a budget?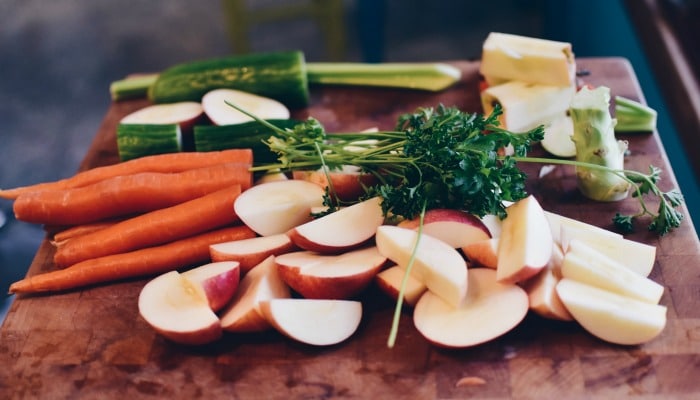 You can absolutely eat well on a budget.
I can see what they are trying to achieve with their study.
They want to push the government to look at the cost of healthy food and make it affordable for families to eat well for less.
They want child obesity to be lowered and they want a shift in supermarket promotions from unhealthy to healthy foods – which is all brilliant and things that really do need to be looked at.
However, I'm not quite sure how they've managed to get such a massive shopping bill to cover a week.
I know many people who are able to produce a healthy meal plan for far less than £50 a week.
Taking it a step further (and even thriftier), this cheap healthy meal plan cost just £25 and could feed four people.
It may not be great for the hungriest of people, but it would work to feed a family on a tight budget.
While it is healthier than other meal plans out there, there's probably not as much fruit and veg as there should be. But, again, if you're super skint, then it will keep you fed.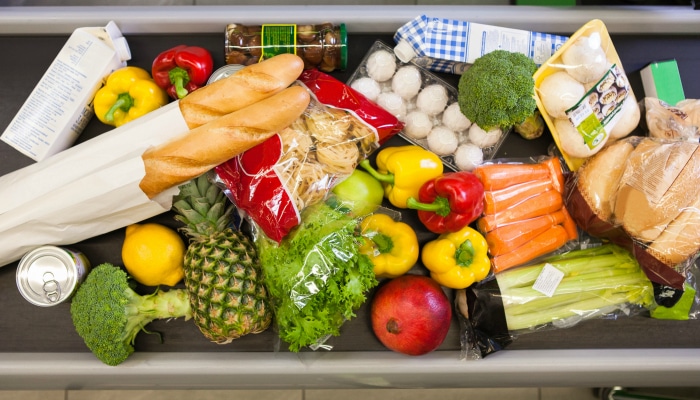 What I do know is that shopping for healthy foods can be expensive.
It's hard to get a good price on fresh, healthy foods.
Plus, things aren't getting cheaper, and wages aren't getting higher. In fact, many benefits are being cut, which is leaving families even tighter each month!
Spending over £100 a week on healthy food is such a stretch that I know many families just cannot afford, but please don't feel downhearted and there are many things you can do to keep your meals healthy.
Quick tips to eat healthily
To prepare healthier meals, without spending hundreds, here are just a few quick tips:
Look to swap fresh fruit and veg for frozen, dried or tinned. They are cheaper and still count to your 5 a day
Use pluses, like beans, lentils and peas – they are mega cheap! They bulk out dishes instead of using meat and count as one of your 5 a day.
Join savvy communities, like Reduce Your Supermarket Spend, where ideas to lower your food bill are shared by real shoppers
Use cashback apps to get food cheaper or for free (many foods are healthy – it's not just convenience stuff)
Make a meal plan (and stick to it) so you know what you'll be eating and can plan in all the food groups you need
---
Read next: No Money and Nothing To Eat :( What Do You Do When You're Totally Skint?
Latest posts by Naomi Willis
(see all)