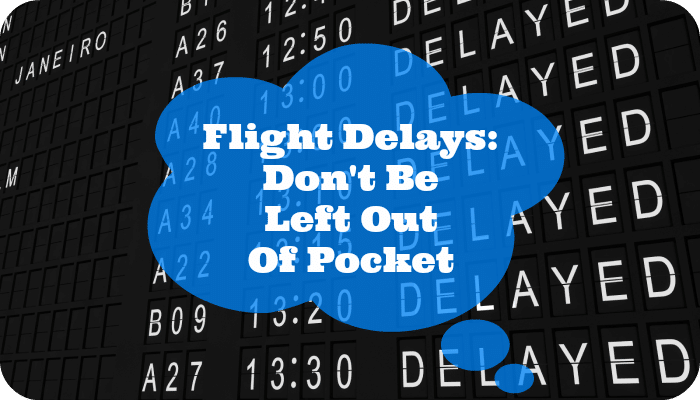 This site contains affiliate links. We may receive a commission for purchases made through these links.
[Learn more]
I love going on holiday abroad (not that I go that often) but one thing I don't like is being held up at the airport because of flight delays. Looking back over the last few times I have caught a plane somewhere, I've been quite lucky in that all the travel plans were smooth with no hiccups, not everyone can be so lucky.
In the last 30 days, at the end of August 2014, there had been 156,000 flight delays and 3,240 cancellations in Europe, according to flightstats.com! That's a lot of unhappy and out of pocket passengers! Let's face it, when you pay for a holiday and you expect to be there, for every moment you are not there, and stuck in an airport lounge instead, you are losing your money.
Now let's say, for instance, you have just been on holiday and were one of the unlucky people that faced a flight delay of say, four hours, do you just suck it up and let it go? No, you don't.
You've saved all year for that summer holiday, or maybe longer, and things out of your control have put a dampener on the situation. I would want to be compensated for that, I don't know about you?
What you do is complain and get the compensation you're entitled to. Now I'm not trying to sound like a solicitors personal accident no-win no-fee TV advert but, you can actually make a claim for delays, cancellations and rerouted flights.
Although your travel insurance may (and I say may as a lot of them don't) cover you for travel abandonment or delayed travel, the airlines themselves have to compensate you.
Under EC Regulation 261/2004, if you have faced delays of more than three hours or your flight was cancelled, when flying in the EU since February 2005, you can claim for compensation.
EU legislations allows you to claim up to €600, depending on the circumstances.
Making a claim isn't too much of a hard task and you could do it yourself. Simply write a letter to the customer services team of the airline who you were flying with, with copies (not originals) of your flight tickets and receipt. If you've had to pay any extras (like refreshments or hotel accommodation if you were delayed overnight) then send those receipts too. Once you've sent it, you then need to wait for the outcome.
However, if things go wrong and the airline won't admit liability, the task of claiming can get harder.
You'll need to follow up with the airline to see if they can resolve your complaint. If the airline is not able to resolve your issue, you can escalate your complaint to the Civil Aviation Authority (CAA) who will review your details.
As with most things, you can do it yourself or, you can get someone to take the over the process for you.
Instructing a specialist flight delay compensation company to represent you may make your claim easier. They will process all your paper work, follow things up and can manage any court action too (if it's needed).
Although they charge you nothing up front, they will usually charge you around 20% of your claim so, if you don't mind losing some of your compensation, it may be a viable option for you.
Have you been delayed on a flight and claimed compensation? Let me know your story in the comments below.
Latest posts by Ricky Willis
(see all)