We all know Amazon offer value for money but now there is a service which takes discounting to a whole new level. Our Flubit review will show you just how you can knock up to 15% OFF your Amazon purchases with very little effort.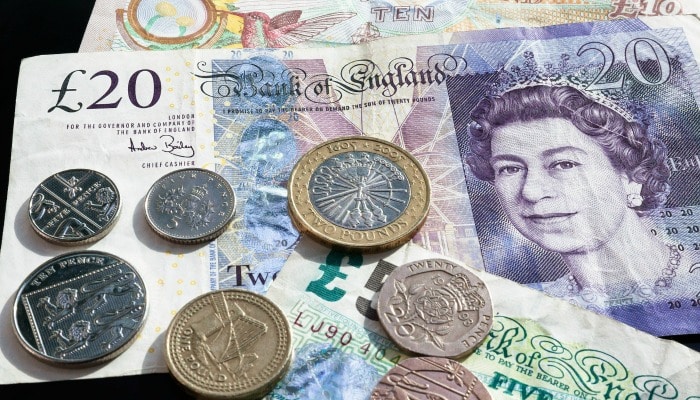 £10 BONUS OFFER: Earn easy cash by watching videos, playing games, and entering surveys.

Get a £10 sign up bonus when you join today.

Join Swagbucks here >>
UK consumers really do have a love hate relationship when it comes to Amazon, but there is no denying the online juggernaut offers value-for-money, some clever gimmicks (Amazon Dash Button anyone?) and a plethora of products to boot.
Because it is so big, many third party sellers are now promoting their items too. This gives us as consumers a massive selection of products and prices; but this can then get tricky to work out if you're actually getting a bargain.
Wouldn't it be nice to live in a world when we try to buy something and it's actually the best price without having to dig around loopholes to get the best deal? Well now there is…
Flubit review: save up to 15% off Amazon
Imagine that you want to make a purchase on Amazon. You find the item, put it in your basket and pay. You may have found a bargain but you can't be 100% certain it's cheaper elsewhere.
But what if I told you that you could take the exact same product from Amazon and make a saving of up to 15% if you buy it through Flubit?
What is Flubit?
Every time you shop online you can save money with Flubit. With their innovative service they are able to source a better deal on almost every product you'll find on major retail websites in the UK. What's more, each offer they create will be personal to you which really makes this an interesting concept.
How Flubit works
This is really simple.
To use Flubit:
Find the item you want to buy on Amazon
Copy the URL web address from Amazon in the Flubit search bar
Click on the button to find the lower price
That's it.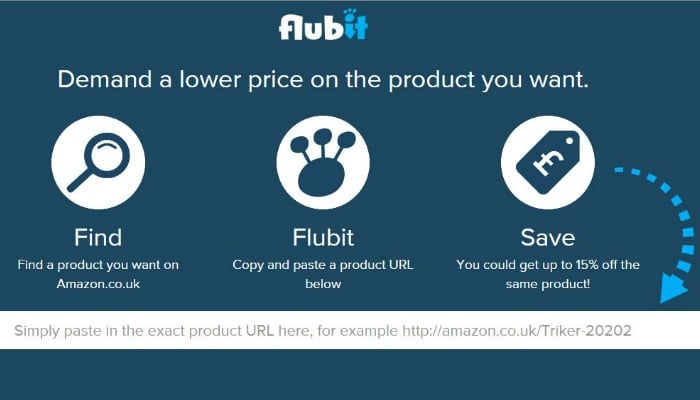 Flubit then performs its magic to find a lower price; and you can make the purchase knowing you've paid the lowest price possible, without doing any of the leg work.
Is Flubit too good to be true?
In simple terms, no it isn't.
I've been on a health kick recently and have been exercising and tracking my health for free. That said, sometimes you do need to spend a little to get results.
Because I walk everyday, a friend of mine recommended I invest in a weight vest which would increase the intensity of my workouts. I thought it was quite good advice so I checked if I could get one – but for cheaper.
Amazon already had the weight vest I wanted on offer. The recommended retail price was £59.99, they had been selling it for £39.99, but it was now on sale for £24.99 with free UK delivery. With a 58% discount it may be difficult to match or beat.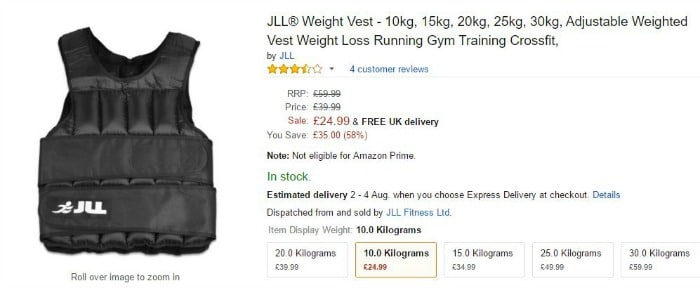 Does Flubit really get things cheaper?
After putting the link in the Flubit search bar, it asks how many you want to buy (well, one) then asks to create an account. You're then taken to a screen which gives you an estimated waiting time for the deal to be created. In this case it was just under 5 hours.
I have to confess it was slightly longer than I wanted to wait but Flubit does say that many of their demands can create a smaller, instant discount, which you can buy straight away.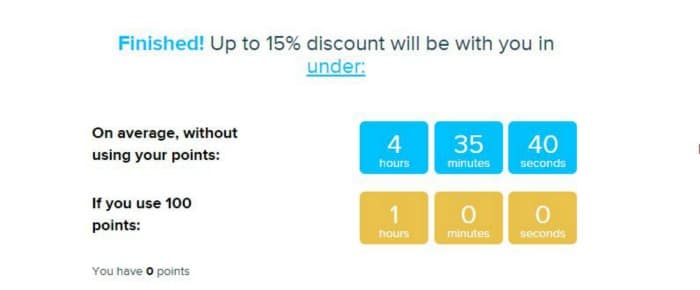 Earning coins with Flubit
If you don't want to wait, there is the option to use points to get the discount quicker.
Earning points is relatively simple. Firstly you can get an easy 150 points by completing "your puzzle" which is essentially a quick survey about you and your household.
You can earn various points for:
150 points – completing "your puzzle"
10 points+ – for every time you add to your basket
20 points+ – when you use the bookmarklet on your phone or browser
25 points+ – if you leave a review on Trust Pilot or Review Centre
Various – every time you buy something on Flubit
You can then swap these points to drop the amount of time you wait for a discount.
The deal finally drops
After waiting forever (it actually wasn't that long) an email from Flubit pinged into my inbox with the discounted offer. What started off being a product that I was willing to buy for £24.99 had now been discounted down to £21.78 – a further 13% saving on the Amazon sale price!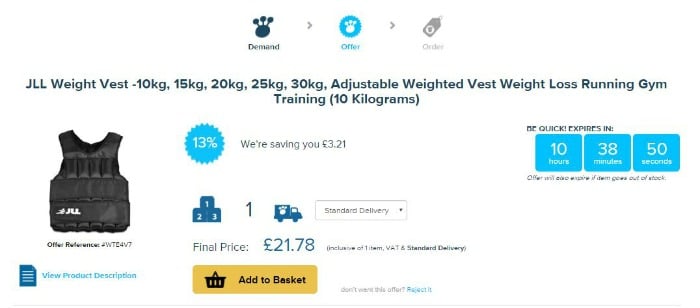 Flubit had delivered on their promised and, very little effort, saved me £4. What's more, the price was locked in for a number of hours giving me the chance to decide if I really want to go ahead.

Was it worth the wait?
Although it took a little longer to get than I had hoped, Flubit did manage to discount the item which is brilliant.
The service is really simple to use and I can see myself using it on a regular basis. Just imagine the savings you can potentially make at Christmas and for birthdays!
What's more, you have nothing to lose in trying the service yourself. Just head over to Amazon to find some items you've had your eye on and test Flubit out.
Like me, you may be pleasantly surprised with the results!
Have you tried out Flubit? Let me know your results below.
Written in collaboration with Flubit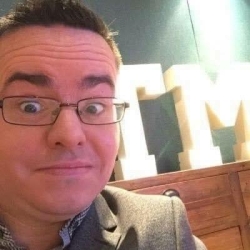 Latest posts by Ricky Willis
(see all)