FREE pancake bundle for Shrove Tuesday! You can claim £7.47 of products from ASDA using TopCashback Snap & Save app for Pancake Day for free after cashback.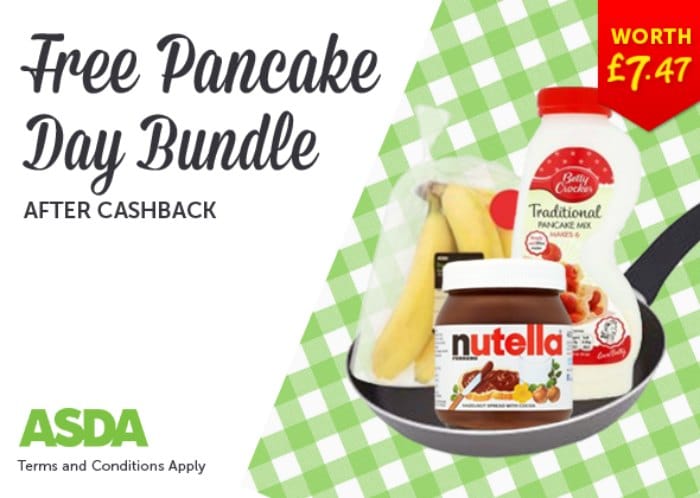 Shrove Tuesday is a day that is always in the diary in the Skint household as we love eating pancakes. The idea behind the day is actually biblical. The Shrove Tuesday falls the day before Ash Wednesday which is the start of Lent.
The reason we commonly eat pancakes is because eggs, milk, and sugar were considered more expensive foods so it was a good excuse to use them all up. The last day before Lent you are able to eat what ever you want as the next day, and 40 days after, you are meant to give something up for Lent.
Now the history lesson is done (sorry if I bored you!) here is the deal!
Pancake Day Deal
Pancake Day, or Shrove Tuesday, is sneaking up on us quickly and falls on Tuesday 17 February 2015, right in the middle of half term week.
Although it was considered normal to have basic ingredients in the store cupboard many people don't have things like flour and eggs to hand. Also, as you can buy ready made mixes, people head to the shops a few days before and just buy everything they need.
Plus there are the toppings! I'm a lemon and sugar man myself!
If your store cupboard is bare, or you just want to take advantage of this offer then here goes:
FREE Pancake Bundle from ASDA
To get this deal is simple. Sign up for a TopCashback account, head to an ASDA store, buy the items, keep your receipt and upload it via the Snap & Save app.
This is what you need to add to you shopping list:
These items should all add up to £7.47 in ASDA (which is the only place you can make this claim) and £7.47 is the maximum cashback that will be credited back to your account.
Once purchased, you will need to hang on to your receipt to upload to the Snap & Save app which is available on both on the App Store and for Android.
The money should show as pending in your account in one week and should be payable within 30 days.
This offer is for new members of TopCashback only and runs from today through until Pancake Day itself and stops at 23:59, or when 2,500 of these deals have been redeemed.
Enjoy, and let me know, what is your favourite topping?
If you like this deal you may also like:
Click here for other TopCashback Snap & Save offers
Take a look at Skint Dad's other deals, discounts and voucher offers.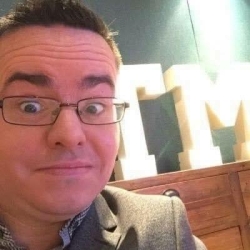 Latest posts by Ricky Willis
(see all)