Instead of paying someone else to do your odd DIY jobs or projects, check out my top money saving tips to help with home improvement jobs around the home.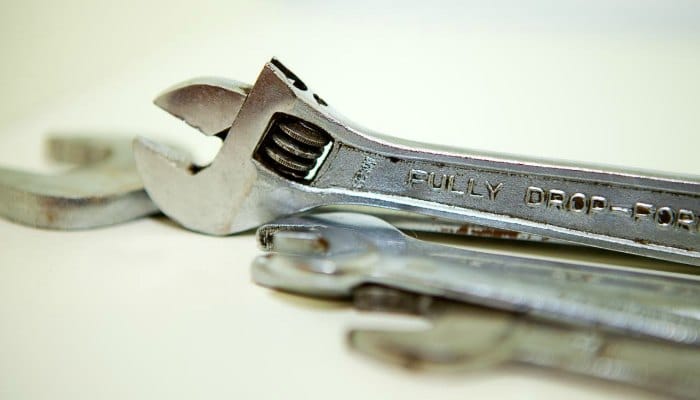 Let's be honest, DIY can be a right chore (excuse the pun). Take us for instance, although we've never owned our own house we have still been responsible for the decoration.
A couple of years ago one of our bedrooms really needed a new lick of paint and, being the busy people that we 'thought' we were back then, instead of doing it ourselves we paid someone to do it.
Thinking about that now I'm pretty disappointed with myself. I can't remember how much exactly we paid the decorator (around £80 I think) but, if I am honest, it was an easy job which I could have done quite easily at a fraction of the cost.
Check out my DIY tips to save money on home improvements then have a look at the results below.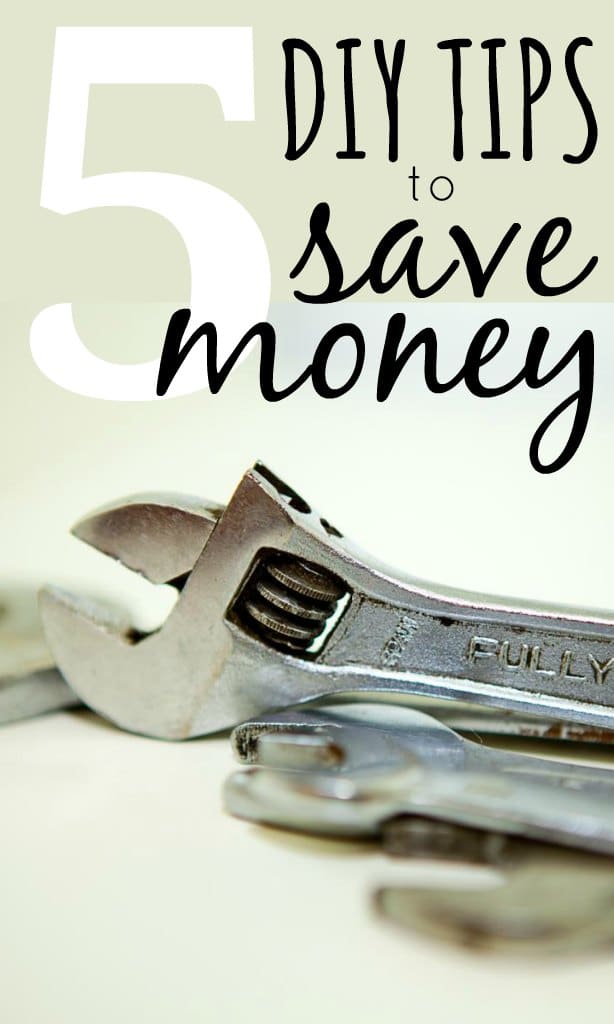 1. Don't rush the brush
You have been working all week and the last thing you want to do at the weekend is paint the kid's bedroom. The lazy person in you wants to chuck some paint in a tray, grab the rollers and brushes and speed paint like you're missing Christmas dinner.
The only problem with this is you are only going to make more work for yourself in the long run. Splashes of paint on the carpet and furniture, streaky lines on the walls and the cutting in is non-existent.
By planning out the DIY job and taking your time, you have increased your chance of getting it right the first time, keeping the other half happy and reducing costs to a minimum because you didn't need to have the carpets professionally cleaned.
2. How to guides
I bet there are plenty of small DIY jobs you've put off in the past as you either didn't want to pay a professional or perhaps you didn't think it was important enough to sort out.
And I bet there are some of you who have ended up forking out a small fortune when these small DIY jobs have turned into major headaches.
Well worry no longer as you have the power in your fingertips to solve these small DIY jobs yourself without splashing the cash. Just pop over to YouTube.com and whatever small job needs doing, you'll find a helpful video which will take you step by step through the process of getting it done.
From replacing a cracked floor tile to fixing a leaky tap; how to guides on YouTube will give you the confidence and know-how to become a pro when it comes to DIY around the home just by watching a professional doing this work himself.
3. Save on the cost of materials
I hate overspending on things and materials needed for those small DIY jobs are no different.
Before you head off to the big industrial estate stores, check local independent DIY stores and your local pound shops. From nuts, bolts and screws to cheap paint and wall filler, you'll be surprised what bargains you can pick up by shopping around.
Also remember to do some checks online and get cashback on your purchases.
4. Make sure you're covered
However much you think you're prepared and have the skills to complete DIY jobs, accidents can still happen.
From accidentally drilling into pipes to a foot through the ceiling; before you start any DIY job dig out your insurance policy or give your insurance company a call to check that you are adequately covered, just in case.
5. You can't do it all
There are some DIY jobs that, frankly, you will be unable to do. Jobs that involve electrics or gas will need the skills of a professional. This doesn't mean you won't still be able to save money though. Whatever it is, make sure you get three or four quotes and if you can get recommendations from friends and family even better.
Also in some cases you may be able to reduce the costs of a professional by doing part of the job yourselves. A good example is carpet fitting.
Carpet fitters can charge a small fortune for fitting the underlay so why not do this yourselves. It relatively straightforward and the only tools you'll need is a sharp Stanley knife and a staple gun. Again, check out YouTube for a guide.
Bonus tip!
Lastly, and really quite important, is staying safe. You may know a spanner from a wrench, and a Phillips from a flat-head, but just how far does your DIY knowledge go? Do you know the potential dangers and health risks? Slater & Gordon have surveyed over 2000 member of the British public to discover the extent of our DIY danger awareness and home improvement prowess…

Slater and Gordon Lawyers are one of the largest Personal Injury Law Firms in the UK. Their Solicitors deal with every type of personal injury claim from car accidents to Asbestos compensation claims.
Find out more about them here: www.slatergordon.co.uk/personal-injury/asbestos/mesothelioma-compensation-claims
Ricky Willis is the original Skint Dad. A money-making enthusiast, father, and husband to Naomi. He is always looking for unique ways to earn a little extra.