After testing out the Hoover Wizard Wi-Fi Washing Machine, I've been able to put it through it's paces to see if it could save us time and money.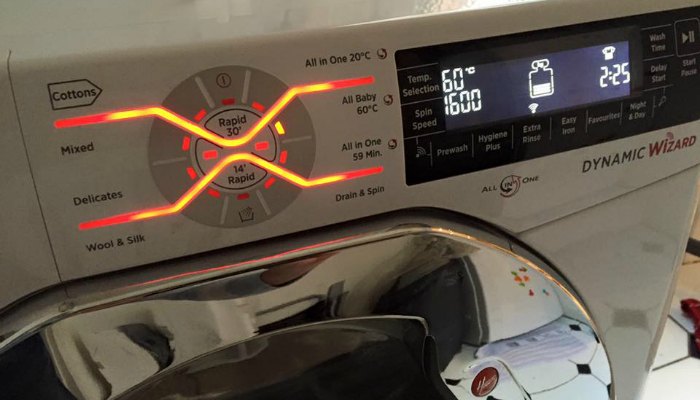 £10 BONUS OFFER: Earn easy cash by watching videos, playing games, and entering surveys.

Get a £10 sign up bonus when you join today.

Join Swagbucks here >>
If there is one thing I like more that saving money it's got to be technology. I've always been interested in the latest gadget or gizmo and will spend far too long online reading about all the cool stuff (which I will never be able to afford) that's been launched.
So when I was contacted to review a new washing machine from Hoover that combines saving money and some pretty cool technology, I couldn't say no!
The Hoover Wizard DWTL610AIW3 was the machine in question and even before it had been delivered I spent sometime online to find out what made it different from the other machines that promised to offer something different.
The appliances in this range are the first in the UK to be fully connected using Wi-Fi! That's right, the kitchen can now be full of machines that you can control using an app on your smart phone.
When the machine first arrived I was a little taken aback by the panel. This thing has some funky colours and the kids (and my followers on Instagram) commented that it was like a spaceship, Iron Man or a character from Dr Who. The lights don't stay on all the time and they gradually turn off after five minutes to save energy. Hoover have called these light "X Red Light" which may not be Iron Man but is still pretty cool!
After using the machine for a few weeks, I think I've now got a good handle on how it's features.
ALL IN ONE Technology
The washing machine has a special high pressure jet which is not like other machines. During the ALL IN ONE cycles, the jet sprays a mixture of water and the detergent use you straight into the load of clothes.
The idea behind this bit of technology is that is gets into the fibres of the clothes to make them clean better and remove more dirt and excess detergent.
The reason this ALL IN ONE technology is important is because it's what saves you money. It allows you to do a wash at 20ºC using ALL IN ONE and it has 50% less energy consumption of a conventional 40ºC.
It also allows you to mix white and coloured clothes together. With such a large drum it means that we can mix our clothes up and get them washed together, instead of having to do more smaller loads.

14 minute rapid wash
Some of the things that impressed me straight off were the timings for the washes. One of the washes can be completed in just 14 minutes so if there is something super urgent to get cleaned (like a school uniform after spag bol gets tipped all over it on a Thursday night so there is no other clean uniform left!!) it can get the clothes cleaned in no time.
I don't think at all that the 14 minute or even 30 minute rapid washes would work on ground in stains but if a stain is treated quickly it can get things clean (well it did for us – luckily!)
Control panel
There are a LOT of options to choose from on the panel and, although a little daunting at first, it has been really useful.
Not only can you choose a pre-set cycle from the programme selection panel on the left but you can add extra settings such as a pre-wash or easy ironing on digital display right hand panel.
You are also able to adjust the wash settings up changing the spin settings, wash times and temperatures.
Being a new toy in the house everyone wanted to touch it; particularly the three year old. When it was off and during a cycle her little fingers wanted to press the buttons and see what happened.
Luckily she did no damage but I quickly found a lock. By pressing two of the panel buttons down at the same time, I was able to add a key lock so the buttons could not be tampered with mid-cycle and it would stop little fingers, or anyone who accidentally leant against it from changing anything.
The Hoover Wizard app
The app was one of the things that I really wanted to play with (I would never have guessed I'd enjoy "playing" with a washing machine!)
The app is available on both for both iOS and Android. Setting it up to the machine was really easy. The set by step guide shows you where to find the details to connect your phone to the machine, and then the connect via your Wi-Fi.
Within a minute I had full control of the washing machine from my phone. So, with a load of washing in the machine and the detergent added, I headed for the sofa to put the washing on.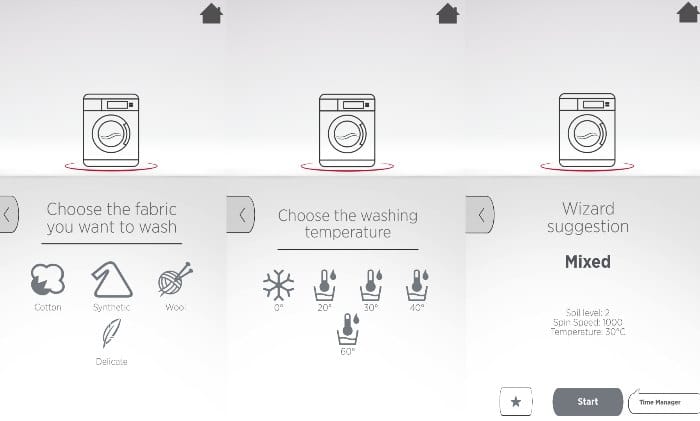 I could fully control everything about the settings of my wash. I could either pick a specific wash cycle, or go through the options and pick the types of clothes, how dirty they were, the temperature, spin speed and any other extras like a pre-wash or additional rinses. After going through the options, it then suggests the best cycle and you can either hit start and within a few seconds the machine just starts, or you can programme a future time for it to start.
When the cycle is done, you can refer back to the app and can activate Keep Fresh mode. This is really useful if the load finishes while you're not at home to hang them straight out. Rather than leaving the damp clothes sat in the machine, it starts a new rinse programme so you can hand them out later to dry.
Energy saving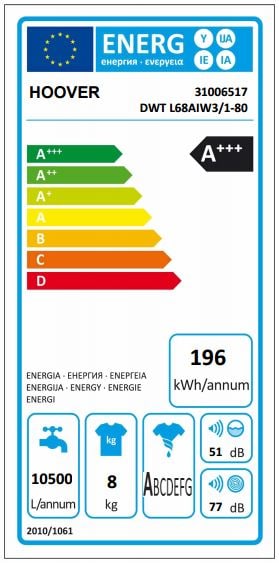 From an energy saving point of view, the Hoover Wizard is pretty much up there with the best of them. The machine has an A+++ energy efficiency rating! That's three pluses!
At the moment they are also offering a 5 year labour guarantee with the machine.
The ALL IN ONE Technology allows you to wash both white and coloured clothes together, saving time – and potentially not putting half loads into the machine.
We all know that we waste energy and water by putting a half load in but, that is a thing of the past with the Hoover Wizard. Within the first four minutes of the wash cycle, the machine uses a KG Mode to weigh your clothes. It then adjusts the water, cycle time and electricity consumption to suit how much you're put into the machine.
Final thoughts
I genuinely really like this washing machine. Not only does it get our clothes clean but it's a really clever bit of kit that is saving us money by adjusting the loads to suit what we put in and by allowing me to wash everything together, saving me having to do multiple washes.
Although it can feel a little lazy, I can now do the laundry from my sofa. Not just setting it up and hitting start but I can also monitor the timings from my phone too. One other thing is that I can track the energy usage stats from the app too!
The only other thing I have to say to Hoover – if you or your designers read this, I know it may be a hard one, but please could you also invent something that self put the clothes in and hangs them out too! I know I'm asking a lot but a guy can dream!
At the moment, at Curry's grab yourself a £40 saving off the marked price of the Hoover Wizard Wi-Fi by using the code WM400 at checkout (the code will work with all washing machines over £400). The voucher code is valid until 19/10/15.
We were gifted the Hoover Wizard washing machine for review but all opinions are our own.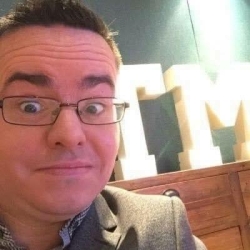 Latest posts by Ricky Willis
(see all)