We love sharing ways to make extra cash with little start-up capital. This guide will be a little different as we break down a business idea that has potential for large returns but traditionally relies on huge amounts of start-up capital.
If you're interested in property investment, but don't have a large deposit to put down, this article is for you.
We will break down how property investment works, the investment strategies available and how you can invest if you have little start-up capital.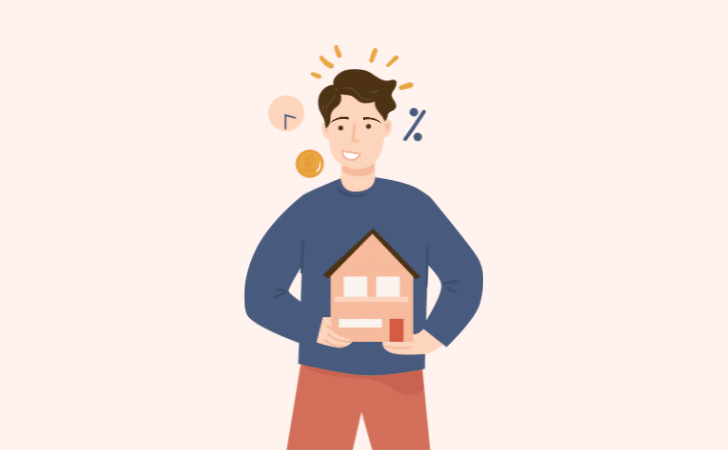 £10 BONUS OFFER: Earn easy cash by watching videos, playing games, and entering surveys.

Get a £10 sign up bonus when you join today.

Join Swagbucks here >>
How does property investment work?
Property investment, in the traditional sense of the word, involves purchasing a property with the intention of making a profit on it. Investment properties are generally considered to be a property that won't become your own home either now or in the future.
When investing in a property, historically, a borrower would agree the purchase, take out a buy to let mortgage and put down a large deposit – usually 20-25% of the purchase price. While this is the traditional way of investing in property, there are other ways of profiting from the property market without outlaying so much money. We will cover these in detail later in the article.
What are the main property investment strategies?
There are countless property investment strategies, and lots of jargon to wade through. At first, this can seem confusing, but behind all the noise, it can be broken down quite simply. Property investment businesses usually generate profits based on one of two approaches:
Creating capital gains by selling a property for a profit: This is usually a short-term approach, where value is added to a property through refurbishment, extension or conversion. These projects are usually very hands on and require a serious time commitment from the property owner. Even if you hire an experienced team to handle the renovation, they will still need to be managed and their work checked.
Generating an income by letting the property: An income-based approach to property investment is generally a longer term strategy. It's a simpler business model that is largely passive, with months often passing by without a need for your input, especially if you work with an experienced letting agent. This approach also offers the potential for capital gains in the longer term should the property market rise during the time that you own the property.
Regardless of your investment strategy, the property market has the potential to create life-changing wealth for those lucky enough to be in a position to invest.
How can I invest in property if I don't have a large deposit?
While it may be harder to get into property investment if you don't have a deposit, it's certainly possible. While it may be possible to reduce your deposit by buying in areas where properties are cheaper (take a look at the cheapest places to live in UK), we're really looking for the ways that allow you to invest without a deposit. Below we break down the main methods of doing so and some basic details about how each one works.
Rent to rent
Rent to rent allows you to profit from property without the need to purchase it. You do this by agreeing to lease a property for a period of time, and then sub-letting it (with the landlord's consent) for a greater amount. To make rent to rent work, there should be a good reason for the uplift in rent, such as letting the property as an HMO, or student accommodation to achieve a greater yield.
Below market value property (BMV)
BMV property investment is growing in popularity, if you're looking at how to buy a house with no money, with more and more investors looking to use this strategy to bag a bargain with little outlay. Simply put, BMV purchases involve purchasing a property at a discount, in exchange for completing very quickly. BMV investment allows borrowers to use the difference between the purchase price and property value as their deposit and fund the remainder using a bridging loan, also known as bridging finance.
When using a bridging loan, it's possible to borrow 100% of the purchase price, depending on the level of discount you're getting. Once you've completed the purchase, you're then able to refinance the property onto a buy to let mortgage and let it, or sell for a profit immediately.
Work with investors
If you're well connected with investors who are looking for a return on their funds, you partner with them to start investing in property. As investors usually expect a relatively quick return on their investment, this approach works best for those looking to buy, refurbish and sell property, rather than letting for the longer term.
An agreement is usually made between yourself and the investor either based on a percentage of profits or a set return. Once agreed, the investor is then usually passive and will sit back and wait for their return, rather than working with you.
Use your equity
If you're a homeowner with significant equity in your property, you may be able to release it using a mortgage or secured loan. Once released, these funds can be channelled into potentially profitable property investment projects and repaid from the proceeds once the investment property is sold.
Of course, it should be noted that when you use your own property as security for a loan, it may be at risk if you fail to keep up repayments. As such, caution should be exercised when using this approach.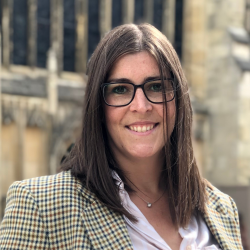 Latest posts by Naomi Willis
(see all)