Being a student isn't the easiest, and often trying to balance home and work life is already quite a challenge. So, when it comes to then sticking within your budget, you can find yourself a little lost about just how to look after your money!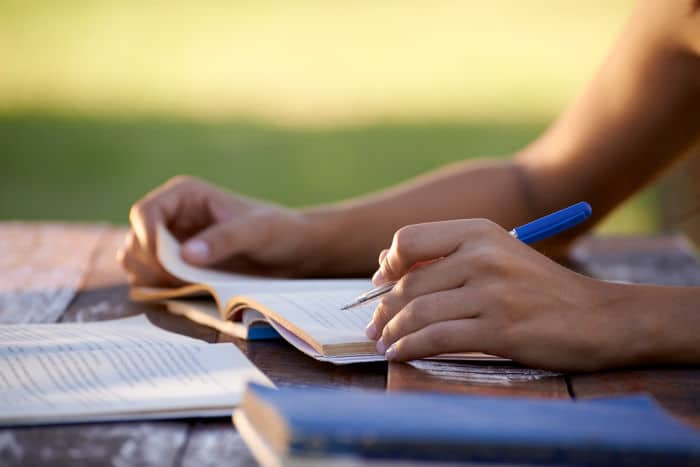 £10 BONUS OFFER: Earn easy cash by watching videos, playing games, and entering surveys.

Get a £10 sign up bonus when you join today.

Join Swagbucks here >>
Don't worry – we've got you covered. Read on to find out our top tips for saving money whilst studying a postgraduate degree.
Set a weekly limit – and stick to it
Whether you're working with student finance, a job, or another source of income, it can be easy to feel a little giddy with money once payday comes along. But you need to be careful and hold back on spending until you work out a weekly budget.
This doesn't mean planning out every purchase you are going to make – it means setting aside a certain amount of money each week that you can spend, and not going over it. Before you split your money into a certain number of weeks, we suggest also separating a bit of your money (we recommend 10-20%) as emergency spends – they come around a lot more often than you'd expect.
"Earning a lot of money is not the key to prosperity. How you handle it is." – Dave Ramsey
That way, if you've spent your weekly allowance and find yourself worrying about paying for an unexpected situation, you don't need to dip into your other weeks' money to pay for it.
Consider your study options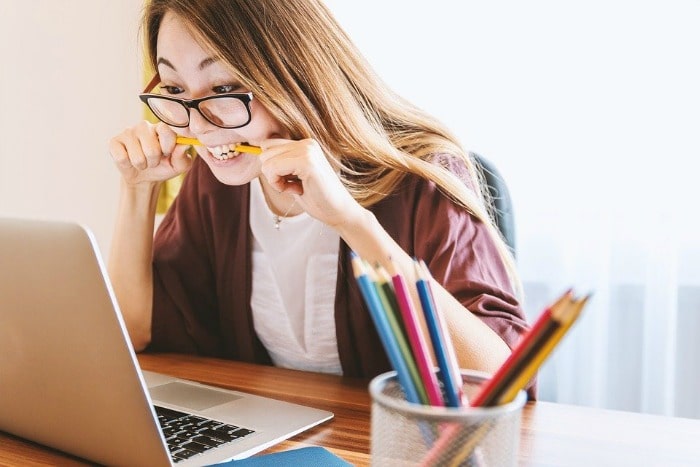 You might not even think there are other options than going to university, but is this really going to be the best option for you? Once you start to factor in accommodation (if you're moving away), transport, a rigid schedule which limits your flexibility, childcare if you have kids… the more you think about it, the more the costs and restrictions add up.
There is another way, though, as you may not know that many universities now offer online courses. This can benefit you for many reasons:
Studying at home means no transport or accommodation fees, so no unnecessary costs.
The freedom to study when you want, meaning you can fit it around your schedule (your job, childcare, or if you just fancy a lie in).
Access from the comfort of your home means you can learn in an environment that's best for you, whether that's curled up in bed or in an office (or even at the local library, if that suits you best).
There's a lot more flexibility and control over how you study with an online degree, meaning not only is it easier for you and will save you money, but it also means you're likely to learn at your own pace and style, potentially giving you better results. Click here for more information on what sort of skills you need to take an online postgraduate degree, and whether it's right for you.
Shop around
As a student, there are certain costs that are going to need to be considered when spending your weekly budget. Your best bet is to shop around to get the best price, meaning you don't end up spending more than you need to. Here are some suggestions for how you can shop around for necessities whilst studying:
Food: Do some price comparisons online and find out which shop is best when it comes to prices. Often, discount shops like Aldi or local shops are a good bet in saving you money when buying groceries. Making your own food often works out cheaper, too – here are some cheap recipes to get you started.
Textbooks: Textbooks can be a nightmare to buy, but doing a search on sites like eBay, Amazon and the Facebook Marketplace is a great way to find second-hand alternatives. Most sites will tell you what condition the book is in, meaning you can find a good quality second-hand book for half the price of its retail.
Clothes: For this, charity shops are a great place to find some really good discounts. It's worth going out and shopping around – often you can find good quality clothes (they're all checked before being put out for display), some even with designer labels, for a really good price. Charity shops are also great for little things like desk organisers, too.
Doing your research and shopping around will save you a lot of money in the long run, so you don't need to worry each week about having enough to spend.
Reward schemes
If you're planning on shopping at supermarkets, coffee shops or other popular shops, you'll often find they have a reward scheme. This means that if you buy a certain amount of their products over a certain period of time, you'll be able to access:
Free products from the store
Free services
Offers for discounted visits or meals out
Cashback for purchases
Discounted spends
This can be a great way to save money and often find yourself great deals, too. It means that if you do fancy a treat or a little luxury here and there, you don't need to feel guilty about spending money unnecessarily, as reward schemes will usually make it worth your while.
Many shops also offer you rewards in return for feedback, so it's worth asking if there are any opportunities. This is mostly found in chain stores though, like Tesco, so bear that in mind when asking around.
Use the internet to your advantage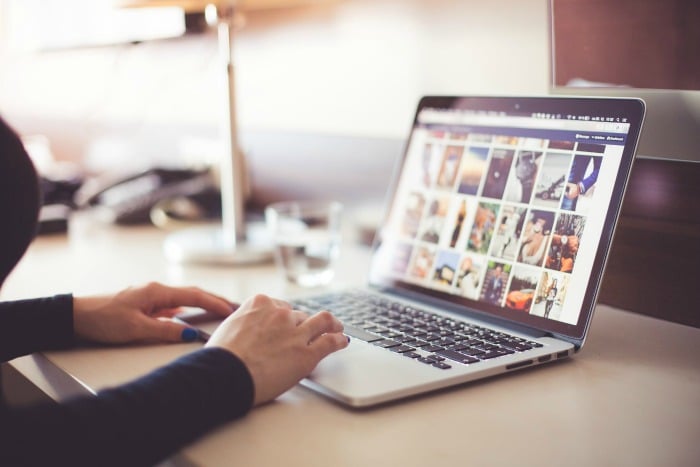 There are plenty of ways to make a little money on the side whilst you're studying, too, which can be incredibly useful if you find your budget isn't enough to pull you through the week. Some things you can do include:
Online surveys: there are plenty of sites online that offer you the chance to complete surveys for money or rewards. Often, these can be a little tedious as it takes a lot of surveys to get back a decent sum, but can be worth it even as something you do for a few minutes every day – it adds up.
Tutoring: Many sites will let you tutor people in the subject of your choice online. This means you can earn a decent rate an hour by messaging, calling or video chatting with people who need a little extra support in their studies, giving you both an extra source of income and experience too, as well as the opportunity to revise your own knowledge.
Reviews: You can find plenty of opportunities to get money or free items if you write a review. Lots of companies send out free products or offer money rewards in exchange for a short review of their product, meaning you can find yourself enjoying some free stuff or money for just a few minutes of your time.
Looking after pets: Sites like Tailster allow you to offer to look after someone's dog or cat for a certain amount of time in exchange for money. The benefit of Tailster is that you set your own fees, meaning you can earn as much or as little as you like. You can offer boarding, sitting, walking, and much more, so you can fit it around your circumstances.
With an online search, many more options are available online, so it's worth searching and finding something you can do to keep the money rolling in.
Think about house shares
If you are moving away to university, you want to think about where you're going to stay. Renting your own place can be mightily expensive, particularly if you're near a city, so it's worth looking for house shares to save you a pretty penny on rent.
Often, there are groups set up for people in your course or year group, meaning it's not hard to connect with people who are in a similar situation to yourself. This means you can find people like you who are looking for a cheaper alternative to expensive flats and together invest in a house.
"Surround yourself with only people who are going to lift you higher." – Oprah Winfrey
The only caution here is to make sure you meet and know the people you're moving in with. There can be a lot of rushing to find the perfect place, but no matter how perfect the place may seem, it's important to make sure you're moving in with people you know, people you trust, and people you can be around every day for at least a year. Remember, you're going to be living with them – they've got to be right for you!
Making the most of your money whilst studying isn't an easy task, but with these tips, you'll be able to cut down expenses and make a little more on the side, meaning you'll be living a life that's suitable for you. So, whether you're going all out and following all of these tips, or just taking a few hints, you'll be sure to keep your budget easy to follow and find yourself with a few pennies to spare, too.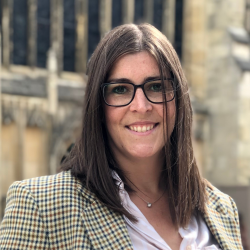 Latest posts by Naomi Willis
(see all)