Credit card debt is one of the worst possible financial situations you can find yourself in. While credit cards have positives as solutions to instant purchases, great rewards, and benefits, it is crucial to beware of the pitfalls. Most young adults, students, and many homeowners in the UK face massive credit card debt crises. This debt is due to a knowledge gap in repayment methods and strategies.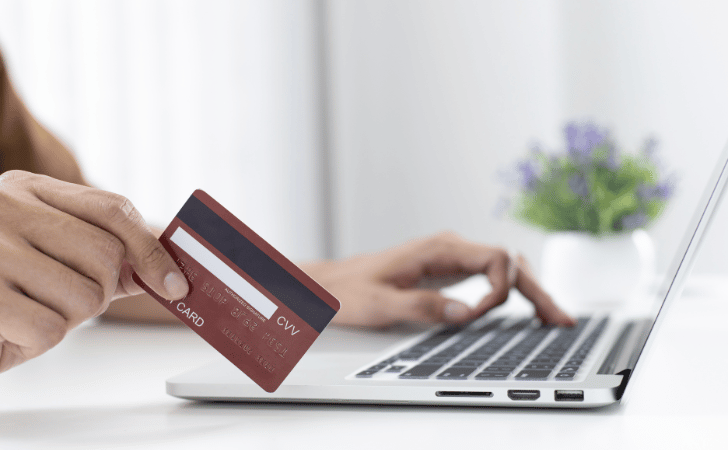 £10 BONUS OFFER: Earn easy cash by watching videos, playing games, and entering surveys.

Get a £10 sign up bonus when you join today.

Join Swagbucks here >>
A considerable portion of this segment in credit card debt is new immigrants. Those on a family visa UK usually require additional funds to set up when they move to a new country. This availability of funds is quickest through credit cards. However, many people consult a reputable UK immigration lawyer for the legalities, documentation, and paperwork but always forget to ask pertinent questions about finances, avenues to earn money, ways to save or safeguard wealth, and so on. Relying only on prior knowledge is not enough. New immigrants to the UK should speak to their immigration lawyers and find viable solutions to ensure the first few months in the UK are safeguarded. 
It is well-known that financial debts tend to add to stress. Let us find some ways for you to reduce your credit card debt and start living a happier life.
Pay more than minimum
All credit card companies globally require a minimum balance to be paid monthly. While most people feel this is all there is to pay, this amount usually only includes the monthly interest and does not help reduce the total debt owed. If you only pay the minimum balance each month, you may end up repaying your credit card debt for longer than needed.
Instead, look at the statement carefully and assess how much you would need to pay (including the minimum amount) per month to ensure the debt reaches nil or zero in the shortest time possible. While assessing, it is essential to keep your monthly expenses aside and try to pay off the debt. Each pound you pay over the minimum helps reduce the balance left.
Clear one debt at a time
If you have multiple credit cards and each has a sizeable debt, you should try to clear one debt out and eventually free all your cards. While doing this, you must meet the minimum balance requirement for each card and try to clear out all the dues. There are a few ways you can tackle this issue. The best is to clear out the credit card with the highest interest first. You free up plenty of money to tackle other dues by clearing this one out. Check the card statement to see the interest rate, so you can assess them from highest to lowest.
Another way to clear one debt at a time is to pay off the dues on the card with the smallest remaining balance. Once you clear this out, use the same amount of money to reduce the debt on another, and continue clearing out your cards one by one.
Consolidate the debt
In the UK, you can consolidate the debt by combining higher interest rates/balances into one with a lesser interest rate. Doing this allows you to pay off the debts faster without compromising on the amount paid each month. UK debt holders can transfer the balance to a credit card of lower interest to pay off the total.
While this is a good idea, you should consider using this technique only once in the financial year. Constantly switching to a lower-interest card may affect your credit score since each new credit company will buy your earlier debt. While repaying the debts, you should ensure your credit score remains high, all the cards are paid with their minimum balance, and you pay these off promptly. Keeping the credit score high will help you gain benefits throughout the year while clearing the dues.
Reduce spending
You should review your spending methods if you are bogged down with credit card debt. If you habitually order food online more than once a week, you could switch to home-cooked meals to save on spending. Similarly, if you like to go to a local drinking hole each week, you could reduce that to once a fortnight.
While you are finding ways to reduce spending, you should also commit bonuses, additional financial gains, and any other interest you may earn towards paying off the credit card debt to ensure you get debt-free as soon as possible.
Latest posts by Wendy Rogers
(see all)