Pieces of jewellery are ornaments such as necklaces, earrings, bracelets among others. They are made of metal, glass or plastics.
Most buyers and sellers prefer gold and silver for their market value. Investment in jewellery is a good business and can earn you a lot of money.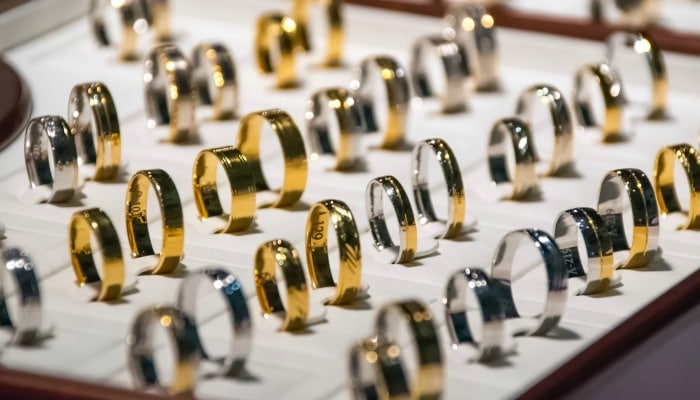 £10 BONUS OFFER: Earn easy cash by watching videos, playing games, and entering surveys.

Get a £10 sign up bonus when you join today.

Join Swagbucks here >>
Before starting this business, you need to consider the following:
Know the difference between fake and original jewellery
If you are new in this business, you will need to gather enough information before putting your money in it. There are so many cons in this jewellery business who take advantage of new investors.
It is important to trade with people you can trust especially if you are buying gold or silver so that you do not lose your money when supplied with jewellery that has no value.
Security Measures
Valuable jewellery is a major target of a robbery. You can secure yours by taking someone with you at the transaction table.
If you order online, let the supplier bring it to a public place instead of a private room. It will make it hard for anyone trying to steal from you.
If you have a store where you sell them, put up security cameras and alarm systems. Have professionals monitor the ongoing activities in your business and raise an alarm in case they detect some ill motive.
Target Your Clients
Once you decide you want to invest in jewellery, you have to know who your clients are.
If you are trading gold and silver, it means your clients are people who make good money and are willing to spend some of it in ornaments.
You cannot put up a gold jewellery shop in a town of small business traders and expect to make good returns. Do a good research and know where to start a business that will yield.
Get a Permit
Gold and silver have value and will continue to have for as long as the jewellery is in the market.
Before investing in this, you will need to have a registered company and a permit to start the business. The authority is very strict with this kind of business for it has room for illegal businesses.
Make sure you get a permit from authorized bodies not to end up doing business that will put you to trouble afterwards.
The fast and easy money that comes with illegal trading of gold attracts goons and if you are not alert, you might find yourself in their tangle. Take time to have all your documents ready and enjoy clean money from your legal business.
Insurance
As much as we hope for the best when investing our money, it is important to prepare for the worst.
An insurance cover will help you recover your money and business in case a calamity occurs. If you are investing in gold and silver, it means the amount of money you put in that business is a lot and needs you to take precautions.
Get covered from insurance firms that are reputable and have a proper written agreement on what you insure.
This line of business is a good money maker, but you need to be on the lookout. Do not invest all your money, especially if you are a first-time investor.
Work with people who have been trading for a long period of time and who will genuinely tell you the pros and cons of this type of business.
Latest posts by Skint Dad Contributor
(see all)