Doing all you can to cut back and save money is important of course, as is looking at ways to make some extra cash over and above your earnings.
It allows you to put more into your savings and to spend some money on treats for the family while also helping to improve your overall financial situation.
One way in which some individuals look to make some extra cash is by investing in the stock market; however, for some it can be a daunting prospect. You may have considered investing in that way but have been put off by the thought that you might be gambling with your money.
But is that view of the stock market correct?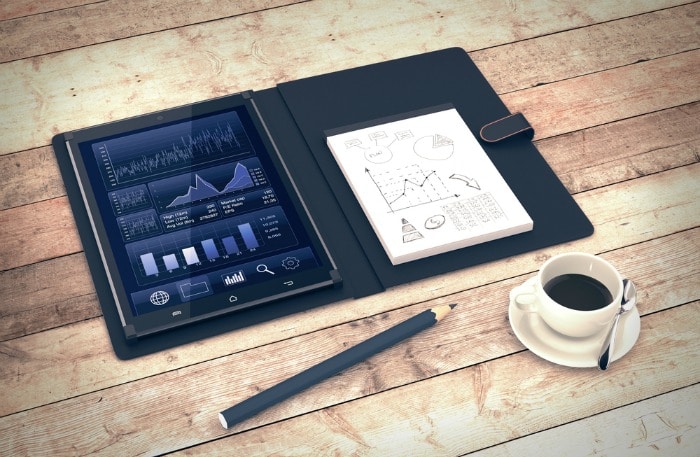 £10 BONUS OFFER: Earn easy cash by watching videos, playing games, and entering surveys.

Get a £10 sign up bonus when you join today.

Join Swagbucks here >>
Stock market investment is no gamble when done correctly
Although it might appear that the stock market sometimes works in a very unpredictable way which makes investing a pure gamble, that is not true. If you approach trading in the correct way and learn how to read the market, then it is actually not like gambling at all.
When done sensibly, trading in shares is a rational process, thorough research having been conducted on each trade before you commit any money.
Of course, that does not mean there is no risk involved!
Any kind of investment carries an element of risk. For example, your own house could decrease in value if there is a recession in the economy and a house price crash.
The important thing to remember is that stock market trading is not gambling, as long as you have clear, rational reasons to buy certain shares.
How can you make sure trading is not gambling?
If you are new to trading on exchanges like the London Stock Exchange, then you need to know how to trade in a professional way, limiting risk and maximising profit. Here are some ideas to help.
Check out the latest market news
Knowledge is the key thing if you want to make your trading more rational, reasoned and successful.
Taking steps to keep informed will help you analyse the charts better and to know about any breaking news that could influence share prices.
You will need to check the news for profit warnings that might be issued by individual companies that will send the share price down.
If you do not do monitor the financial news you will be unable to make the often fast decisions required whether to hold onto an investment or to sell your holding.
Have a mentor
A great way to make sure you are not gambling when trading is to find an experienced mentor. This could be someone you know, a family friend or someone from an online trading forum.
Very often, people turn trading into something of a gamble due to not knowing what they are doing. Randomly placing trades and investing in stocks with no real strategy is a very bad idea.
Finding a mentor will avoid that and will help you trade like a professional.
Have a trading plan
A useful tool to help you trade in a rational way with a set strategy is a trading plan.
It should set out how you will find stocks to invest in along with other key elements of your trading strategy, like how much you will invest in each trade and your profit/loss targets.
Creating and sticking to a plan will ensure you trade with a strategy in place and give you a real trading edge.
Know your stuff
Often people invest in things they don't really understand – like the stock market – without ever really bothering to find out how it all works.
Some then trade in a way that is more like gambling when they open trades with no solid research having been done or knowledge of what they are doing.
To avoid that and to trade in a smart way, make sure you know the foundations of how the market works and how to trade before risking any money.
Trading in stocks need not be a gamble
As noted above, trading in the stock market is not a gamble when done correctly.
As long as you are prepared to put in the work necessary to trade in a smart way, it is actually a useful way of making money.
Of course, there is risk and you will always suffer losing trades, but this does not mean it is a gamble. When approached correctly, it is actually a great way to make some extra cash.
Latest posts by Skint Dad Contributor
(see all)