As a nation, we are increasingly turning to credit cards to allow us to buy the things we want in life. Spending on credit cards reached record levels in 2016 – with the nation owing a collective £66.2 billion of credit card debt.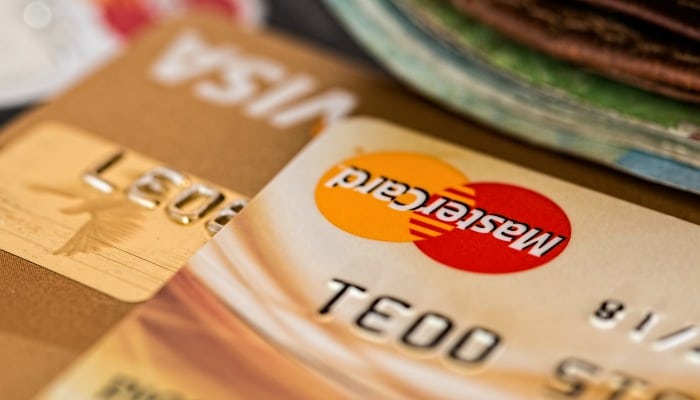 It's easy to get tempted and apply for a credit card when the offer seems attractive. These cards offer a greater level of protection than purchases made on debit cards or with cash and they are convenient ways of getting hold of credit at a time when you need it.
They only become a problem when you get sucked into using them when they're not necessary and you rack up a big bill – with interest and charges adding onto the money you actually spent in the first place.
One survey even suggested that more than half of people fear they'll still be paying off Christmas 2016 by the time they dust off their decorations for the 2017 festivities.
So how do you ensure that you are in control of your money and not the other way round?
Here are five top tips to help you manage your credit card debt…
Don't just pay off the minimum
When you take out a credit card you'll be sent a monthly statement which explains the minimum payment you need to make to avoid paying charges.
It might be tempting to see this small number and stick to that but you shouldn't. In an ideal world you'd pay off your balance in its entirety and avoid any debt but if you can't do that then pay as much as possible.
Paying the minimum could leave you with a big interest bill at the end of your contract.
The Money Advice Service offered an example of a £1,000 debt on a credit card with a 16.9% APR. It shows how paying the minimum each month would eventually lead to the payments taking 22 years and 11 months with a total amount of £2,530.
By contrast, £500 a month would see you sort the debt in a couple of months with just £20 interest.
Don't save your card details with your favourite store online
These days shopping is just so easy isn't it? Within a few short clicks you can arrange for a basket of goods to arrive on your doorstep.
To make it easier still, large retailers allow you to save your card details for future purchases. This can be especially dangerous when it comes to credit cards, leading you to be tempted to spend money that you don't have.
Avoid this completely by not saving details of your credit cards on your favourite websites and try to keep a credit card for use on essential purchases only.
Use the introductory offers wisely
Lenders will often offer an introductory 'interest free' period when you first take out a credit card. If used wisely, this could be a cheap form of borrowing.
For example, if you pay £1,500 for a holiday on a credit card with 18 months of interest free credit then you could pay back just under £85 a month over that period and clear your balance before any interest is added.
Likewise, many lenders also offer free balance transfers when you take out a new card. You can use this if you're coming to the end of an interest free period and want to move your balance onto a card where it can be paid off on better terms.
Avoid fees and charges
Try to avoid having to pay fees and charges. You'll face these if you make late repayments or go beyond your credit limit, for example.
You might also be hit with a big bill for using your card to withdraw money or to make payments abroad.
Make sure you know how much you'd pay in such situations and avoid having to make such payments where possible.
Don't use your credit limit as a spending pot
Also, don't treat your credit limit as an 'amount of money' that is available to use. Credit card companies might well give you a limit of £4,000, say, but if you've take your card out to pay for a £2,000 holiday then there's no need to see the remaining amount as free cash to spend.
Every penny you spend on your card is debt and you need to be able to pay it off.
Latest posts by Ricky Willis
(see all)