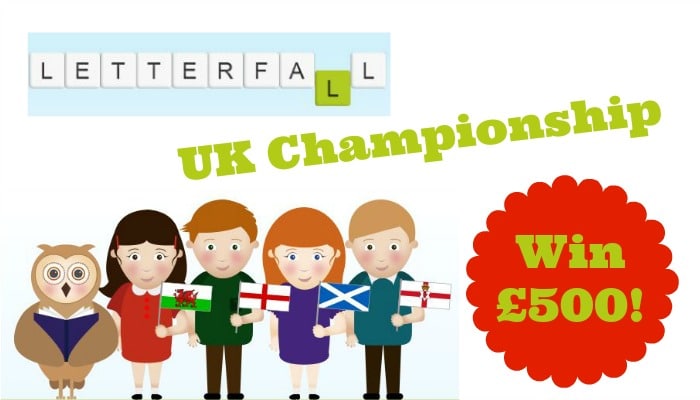 This competition has now ended. Scroll to the bottom to find out the winner and more details.
Do you fancy yourself as something of a linguistic gymnast? What about having the chance to win a fantastic cash prize?
Scottish Friendly has recently launched the Letterfall UK Championship. This competition which is open to all UK residents allows you to pit your word creating skills against others from Bognor to Belfast.
The aim of Letterfall
For a number of years Scottish Friendly have sponsored the Scottish Friendly Children's Book Tour and along with the Scottish Book Trust have brought a wealth of top children's authors to children in schools and libraries across the country. The Letterfall UK Championship ties into their work of encouraging children's literacy. The hope is that parents and big kids will find the game rewarding, entertaining, and ultimately educational.
How to play Letterfall?
Letterfall is a word game where you need to create words from falling letter tiles. Although it sounds pretty simple I can assure you it's not that straightforward. You have forfeits to contend with such as timer tiles and the letters that need to be used twice before they disappear.
They are also special tiles for making various bombs which can be used to remove unwanted letters and against forfeits. I've been playing the game and I can tell you now that it's highly addictive. If Skint Mum knew how much I'd been playing instead of doing the housework she wouldn't be too impressed.
Taking part is really straightforward. Once on the game screen you'll need to select your country of residence, have a go at the game and aim to get the highest score in your nation's leader board. On Monday 3 November the player with the highest score from each nation will win a tasty £100 and be eligible to play in the grand final in Glasgow on the 28 November. Here the finalists will compete in a play-off competition where the winner will be crowned Letterfall National Champion and take away a shiny trophy along with £500!!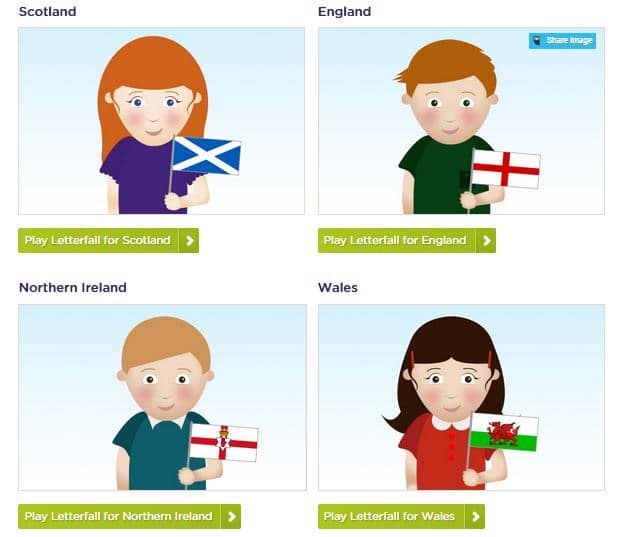 Anyway, I'm off to play and see if I can beat my previous score which I won't share (it wasn't very good). Do you think you're pretty good with word building? Maybe you're a walking dictionary?
Either way it doesn't cost a dime to have ago so what are you waiting for? Click the image above, play the game, and make your nation proud!
Update 
The winner of the 'Letterfall Championship 2014' and the country's leading wordsmith has been named.
Wrexham resident Nichola Leaver beat off the competition of hundreds of people over the UK to win the Scrabble®-inspired word game run by ISA provider Scottish Friendly.
The competition ran over two months with Ms Leaver, who hails from Wrexham and studies in Chester, winning the regional championship for Wales.  In the UK Final she finished the tournament in top spot having used words such as 'quivered', 'cuticles' and 'flounder' to arrive at an impressive score of 62,414 – more than 13,000 points clear of her nearest rival.
Ms Leaver commented: "I've always loved word games but to be honest, I never thought I was going to win. Letterfall is an easy game to play, but when the pressure is on, especially when you are closing in on the top score, it did get a little nerve-racking."
Competition Statistics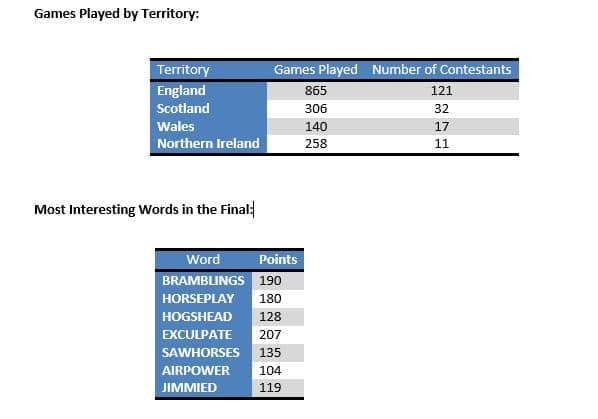 This is a sponsored post in collaboration with Scottish Friendly
Latest posts by Ricky Willis
(see all)