If you live near a supermarket, the Waitrose effect means your home could be worth up to £40,000 more than living elsewhere!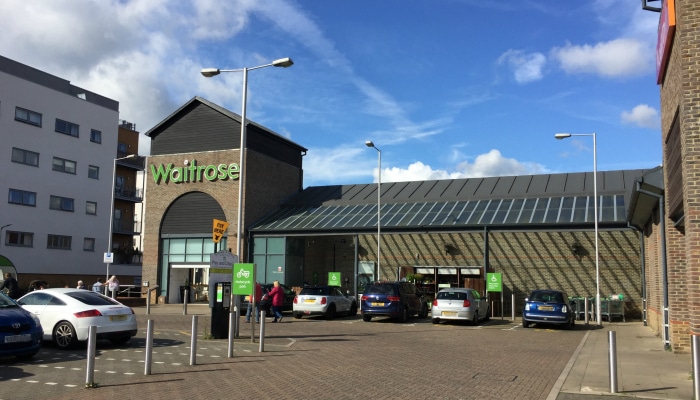 I am of two minds whether we are spoilt or actually missing out when it comes to supermarket shopping in my home town of Tunbridge Wells. We have access to a number of shops from one end of the price range to the other. Whether that be M&S (we've got two), Sainsbury's, Tesco (again, there are two), Asda and Iceland.
Then we have loads of locals or express stores dotted all over the place to help us when we need to buy a pint of milk at 10pm at night. Plus, we have the option to have most of the stores deliver groceries straight to our doors as well.
However, is that enough?
Morrisons used to have a big selection in a central location, but didn't appear to make enough money to keep trading, so they shut their doors for a second time in recent years. We don't have a Lidl or Aldi (although there are constant rumours of an Aldi)! And there's not a proper size Co-op or sight of a Heron Foods or Farmfoods.
And then there's the real elephant in the (Tunbridge Wells) room! Five nearby towns get a Waitrose but Tunbridge Wells doesn't. I've seen the many comments by our residents on social media about how "disgusted" they are by the lack of this one supermarket. Even the Daily Mail has written up our disgust in an online story. (I for one am grateful we got a Wilko instead!)
There might be a slightly different reason though why my home town want the Queen's choice of supermarket in our town.
And that, my friends, is…
Cold!
Hard!
Cash!
The "Waitrose Effect"
It seems that rather than just getting access to food fit for Her Majesty, or a free cup of coffee after we've finished our shop; having a Waitrose close by can actually be good for us financially.
In fact, living close to most supermarkets can be good for your wallet.
Research from Lloyds Bank has found that living near to a well-known supermarket chain can add an average of £22,000 to the value of your home!
But, what's slightly eye-watering is the impact the "Waitrose effect" can really have.
Living close to Waitrose can add an average of almost £40,000 to the price of your home! I mean, just imagine how many extra tubs of Tanzanian chocolate ice cream with blood orange sorbet you could buy!
| | |
| --- | --- |
| Supermarket | Price premium  |
| Waitrose | £38,666 |
| Sainsbury's | £27,939 |
| Marks and Spencer | £27,182 |
| Tesco | £22,072 |
| Iceland | £20,034 |
| Co-op | £17,904 |
| Morrions | £10,558 |
| Asda | £5,026 |
| Lidl | £3,926 |
| Aldi | £1,333 |
While lots of people have been very vocal on adding a Waitrose to our town, there is also a lot of love for lower end shops. We got our first pound store a year or so back and now also have a Wilko and The Range.
Finally – and this is also very exciting – the research also found that discount retailers can also help to increase house prices.
While it's nowhere near the £40k of the "Waitrose effect" it's still great to add a few pounds to the price of your home.
Now I just need to keep my fingers crossed we get a Primark!!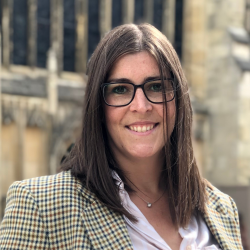 Latest posts by Naomi Willis
(see all)