Let's get one thing clear: lead generation is a legitimate way to make money. There's no doubt about it, but that doesn't mean you're guaranteed to make money with a lead generation business.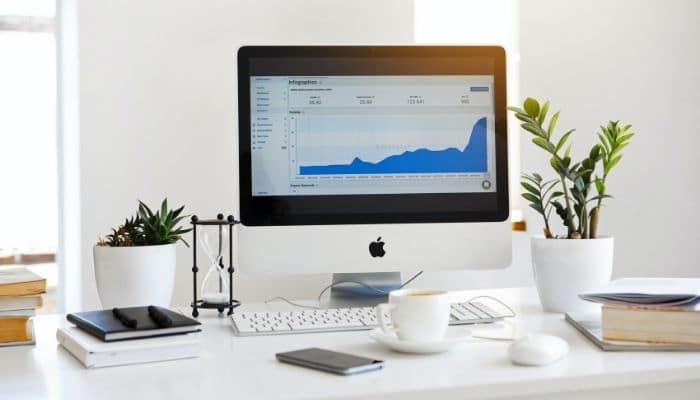 Like any business, you can run into countless barriers and pitfalls that can make all your effort for nothing.
That's true, but it doesn't have to be. What if you had someone teaching you exactly how to generate leads and turn them into money?
That's what the Modern Millionaires course aims to do. But, like with anything, you can never be too sure.
So many people are looking to make money online. The Internet is full of scams and get-rich-quick schemes, but very few actually teach you something of value.
The last thing you want to do is invest your hard-earned money and time into something and have nothing to show for it.
Let's take a look at the MM course and how it's "lead flipping" model can help you earn good online income.
What's lead generation?
Lead generation starts with leads and ends with money. That's how it looks on paper, at least. As a refresher (or a new piece of info), a lead is someone who's interested in a business.
Maybe they left a comment on a social media post or clicked on an ad. Either way, they showed that they have some interest in a business and its products.
Lead generation is the process of creating more leads and eventually getting them to buy something. It sounds simple, but it can get complicated. There are many channels to generate leads from, and each poses unique challenges.
How does it work?
Bear in mind, that this is only a short rundown of the lead generation process. There's much more to learn if you want to start a lead generation business.
That being said, this should give you a good idea of whether it's something you're interested in.
You already know the process starts with a lead finding your business.
Next, they interact with the call-to-action (CTA) on whatever they come across. This varies depending on the business, but think of it as whatever you want the lead to do.
Once they click the CTA, they'll get to a landing page on a website. Landing pages tell about a business and its offer.
This information should make the user want to engage with your offer. If they do, they'll exchange their information for something of value.
And there you have it. Anyone who completes that process is now a lead. You can then sell leads to interested businesses.
Can the Modern Millionaires course make you money?
To answer this question, let's see what the MM course consists of and what it teaches you to do.
The first part of the course shows you how to choose a niche for a business.
This step sets up the rest of the lead generation process. For example, certain niches require more time and more money but also have the potential to provide more profit.
The next part guides you through setting up a website. You'll need a nice-looking, functional website to direct traffic to in order to generate leads.
The third part of the course explains how to generate the traffic that'll become leads. This section focuses on PPC traffic like Google and Facebook ads.
The final part is all about automating your business. This is one of the best things about lead generation. You can set everything up to run on its own if you follow all the previous steps.
So, can the MM course make you money? Yes. It details every step of the lead generation process, so you don't have to go in blind.
It's a great way to save time and money if you're looking to start a business, and there's the potential to make 6 or even 7 figures annually.
Latest posts by Wendy Rogers
(see all)