Starting and owning a business can be very stressful yet highly rewarding. If you have decided you want to start your own business and become an entrepreneur, you need to realise it will be like a roller coaster ride.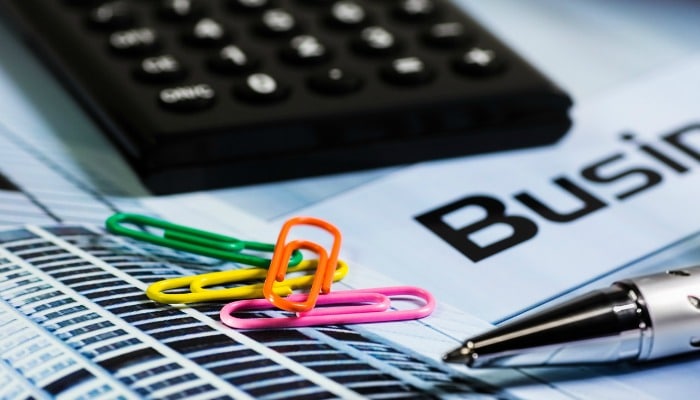 £10 BONUS OFFER: Earn easy cash by watching videos, playing games, and entering surveys.

Get a £10 sign up bonus when you join today.

Join Swagbucks here >>
Starting your own business will be difficult, and it will be hard work, but you also get to be your own boss, which not many people have the chance to be.
When you open your business, everything will be up to you, whether it's the way you deal with your clients, how you present your online store, or how you decorate the interior of your office.
With a neon office sign, you can help make the office atmosphere a bit more cosy and calm, allowing your employees to relax as they work, instead of letting the stress pile up.
Additionally, when starting your own business, it's important to make a lasting impression. A business neon sign can help you stand out from the competition and draw customers to your brand.
These are simple things that you need to take into consideration as you evolve and grow your business to be a company that everyone wants to be a part of instead of a team where no one seems to feel calm and collected.
If you fancy starting your own business, here are some things that help get you started, from creating a business plan to investigating small business loans that will help you get started.
Form a business plan
Even if you don't need the help of investors or funding to start up your business, it may seem unnecessary to create a formal business plan, but that isn't the case.
Taking the time to write your business plan, forecasts, and marketing strategy is a highly effective way to be prepared. It's also a great way to focus on your business's vision and make sure you stay on course.
Your business plan should focus on how your business is serving its particular need and if it represents the majority market opportunity, as customers and clients are one of the reasons why your business can be successful.
Know the law
When it comes to starting a business, it can be an increasingly exciting new venture, yet you need to understand what regulations, licenses and taxes you and your business will need to follow.
You will need to do a vast amount of research on registration for businesses, after that if you still don't feel confident, you can always seek the help of professionals and consult with a lawyer and accountant to confirm your understanding and to help structure your business to be in compliance with the law.
Establishing a successful business is hard enough, the last thing you need is technical legality or administrative detail to stand against your success.
When you have a business plan that you are happy with, then you will need to seek out registration for business which can help establish your company's name, business model, design and all other details your business is made up of.
Realistic budget
If you are starting your own business, you may have investors backing you, or you could have a fund of money to start your business.
Either way, when you start up, you have to get it off the ground and running with a realistic budget.
You also have to pay everyone else, which could include suppliers, employees and bills, before you have a wage yourself.
Unfortunately, starting a business can be very rocky in the beginning, and if your business doesn't pay its bills, your business won't be able to survive.
This is why you need to have a business plan put in place before starting, as it could be a few years before you see your first payslip.
If you have a business plan, you will need to include a realistic business budget, as well as reduce your personal budget down to a bare minimum, and try to survive on as little as possible in order to give your business its best shot.
Time, hard work and tears
At the beginning of starting a business, you will need to be patient. Unfortunately, you won't have guaranteed success and lots of money and customers rolling in overnight.
You will have to work harder than you ever have before to ensure your business is a success. This will mean that you could be working 24/7.
You will have to make sacrifices as a new business cost more than just money, but time as well. Although you will want to focus all your energy on starting a new successful business, there is always a balance to things.
You will still need to look after your health and try and stay connected with friends and family as much as possible.
Having a supportive network is extremely important as they will be the ones supporting you and backing you through your successes as well as your possible failures.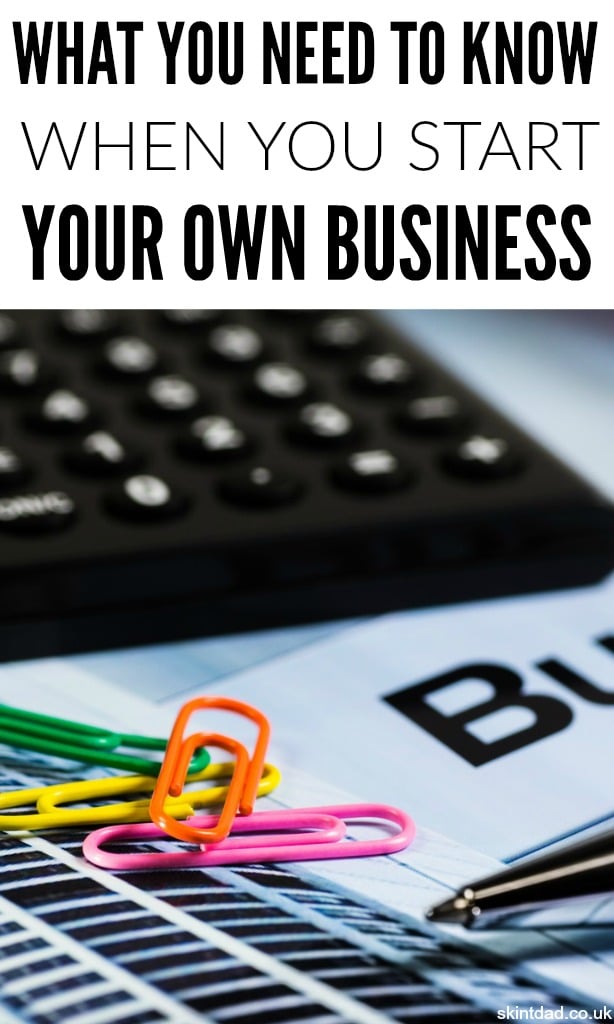 Latest posts by Skint Dad Contributor
(see all)