Living busy lives can make it hard to keep track of everything that's going on. In previous years, things seemed to be easier to manage. I was at home looking after our baby, while my wife worked, school would finish at the same time each day, and I knew when my wife would be home from work.
This site contains affiliate links. We may receive a commission for purchases made through these links.
[Learn more]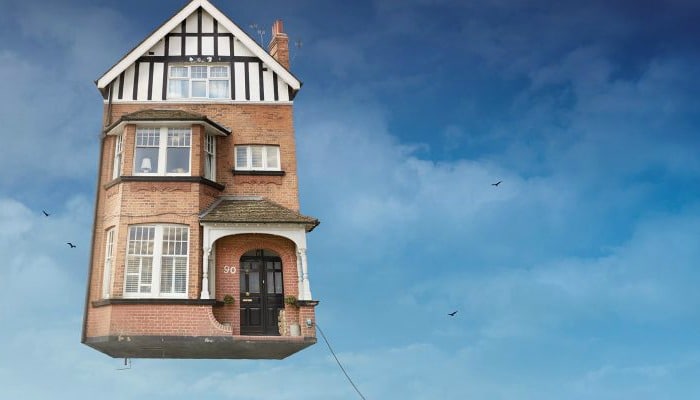 While we had busy lives, we'd know when each other would be home and there would usually be someone in the house at all times.
However, things have changed for us recently. This September all the kids started school. While the youngest is now in primary school, the next one up has started secondary school and finishes at different times. She has been given a key and a lot more freedom, taking part in sports activities after school most nights.
Plus, with the kids out at school in the day, and the wife at work, I now have more freedom myself to come and go as I please. I have booked meetings, or even just got out to do some chores away from the home, without having to drag the kids along – it's amazing how much quicker you can get things done without kids in tow!
I am concerned though that the extra freedom of all of us may come at detriment to the house itself. Now we are out at different times and my daughter coming home on her own, I worry about the safety and security of our home.
O2 Home
For added safety and security, O2 have been kind to offer us to test out some technology to help future proof our home.
Their new kit called Home View will be able to give us peace of mind through the day and night, when we're in and when we're out.
Nearly three quarters of Brits want to future proof their home with smart technology so we'll be able to test it out and see if we have greater control and find out how easy it is to use.
What we're getting
O2 Home View is quite a bundle of technology that will help us monitor the security of our home, all from an app while we're out (or even in bed) or straight from a computer.
As part of Home View, you get:
Two internal cameras to check what's happening at home
A presence sensor so you know when people are around
An open and close sensor so we can get a text as the kids come and go
The O2 Home hub to enable us to control all the devices wirelessly.
How O2 Home View works
The idea behind this is that we will be able to have a more secure home, and peace of mind that the kids are safe and well.
Open and close sensor
With our daughter being at secondary school, her timings coming home change daily, so we use the open and close sensor to get a text message when she gets back from school, giving us a bit of relief that she is back safely.
This will also come in handy for our youngest daughter. She is becoming more and more inquisitive every day and wants to push the boundaries more and more. We have set ground rules but she still likes to push her luck. Her most recent fascination is the front door. She loves to be the one who opens it to see what's happening or what the post woman has delivered.
She has been doing this while I've been there, but I'm worried she'll open the door when I'm upstairs or even in the loo and I will have no control. With the open and close sensor, we will get a prompt if the door opens so we can stop her trying to make an escape.
We will know the door is closed, safe and sound.
Internal cameras
We'll have internal camera set up in the living room and in the kitchen.
Not only can we make sure that our kids are home and safe but we'll be able to check on them every now and then.
You know those few minutes of silence when you think the kids are playing nicely but are just wrecking the place?! Rather than this happening, I will be able to keep an eye on them from another room (or even while out) to make sure all is well.
Smarter homes
As well as Home View, O2 are also offering two other kinds of ways to make your home future proof.
O2 Home Comfort
Best for keeping your home homely. O2 Home Comfort comes with:
A tado° thermostat. Keep your home at the right temperature.
Two smart plugs. Turn them on and off from your phone.
A presence sensor. Know when people are home.
The O2 Home hub: Control all of your devices wirelessly.
Control your heating and lights from your phone, to keep your home warm and bright.
O2 Home Connect
Rather than just picking Comfort or View, you could get the best of both worlds with Home Connect. You get:
Two presence sensors. Know when people are around.
Two open and close sensors. Get a text as the kids come and go.
Two smart plugs. Turn them off and on from your phone.
The O2 Home hub: Controls all of your devices wirelessly.
Professional install
As part of the O2 Home, the kit gets installed for us. Rather than us attempting to put it in (and potentially get it wrong), O2 offer to get everything set up properly from day one.
We'll look forward to see how we've got on with the kit when it's all installed and up and running.
O2 Home is not available over all the country at the moment. So be sure to have a look to see if you can have it installed in your home.
Written in collaboration with O2
Latest posts by Ricky Willis
(see all)