Think back to early 2020, when many of us suddenly found ourselves with plenty of time on our hands due to being furloughed.
Even those of us still working suddenly gained extra hours in the day as we gave up the commute for the walk to our new offices – the garden shed, the spare room or the kitchen!
Suddenly, DIY projects that had been started but not yet finished were tackled with newfound gusto.
Hobbies abandoned years ago were enthusiastically taken up again, as we determined, as a nation, not to become mental and physical loafers!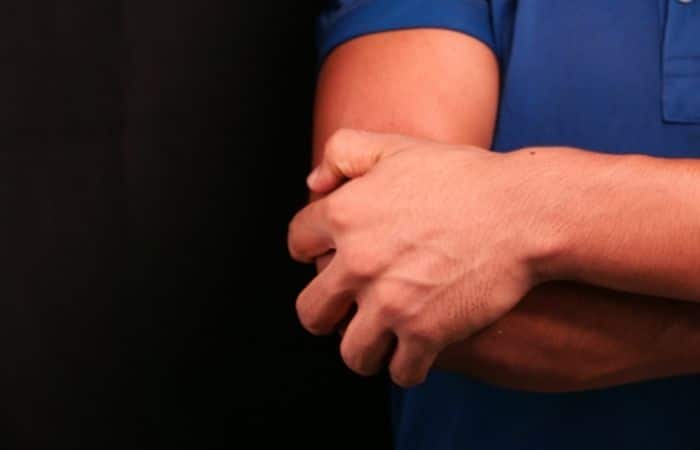 £10 BONUS OFFER: Earn easy cash by watching videos, playing games, and entering surveys.

Get a £10 sign up bonus when you join today.

Join Swagbucks here >>
Well, now the Guardian reports that this mass participation in lockdown pursuits has led to some undesired consequences.
Thousands of people received hospital treatment after suffering injuries from a wide range of diverse activities such as using powered hand-tools and lawnmowers, falling from playground equipment and being bitten by newly acquired pets.
Accidentally self-inflicted injuries rarely (if ever) give rise to the possibility of claiming compensation.
Nevertheless, there are occasions when suffering an injury in an accident at home could lead to a successful personal injury claim.
Injured by a defective product
Falling off a new ladder because of a lack of care on the person climbing it has the same devastating effect as a rung of the ladder giving way due to a fault in the manufacturing process.
However, there is a vast difference legally in where responsibility for the accident lies.
Both circumstances may cause catastrophic injury to the user, but only in the latter case does the injured victim have an opportunity of claiming substantial compensation for the injuries sustained.
To make a successful faulty goods claim against the manufacturer, you must prove the product was not safe for its intended use.
If you were using the product in accordance with the instructions and it caused you injury due to a defect in the product, you are entitled to make a claim.
Injured in an accident whilst working from home
Employers have a duty to take reasonable steps to try and ensure their employees are safe at work, and this is known as a duty of care.
An employee injured in a workplace accident could make an accident at work claim if the accident was the employer's fault.
The start of lockdown in 2020 heralded the arrival of working from home as the new normal for large sections of the workforce.
If your home is your workplace, your employer still owes you a duty of care to take reasonable steps to keep you safe whilst you are at work.
If you suffer injury in an accident whilst working from home, you could have grounds to bring an injury claim against your employer. 
Whether an employer can be blamed for an employee having an accident whilst working from home will come down to deciding whether the employer has taken reasonable steps (to prevent an accident from happening).
In conjunction with his employee, a prudent employer will carry out a comprehensive risk inspection of the employee's home working space.
The aim will be to identify any potential risks that could cause an accident, such as:
Poorly set up workstations
Lack of protective equipment (including screen protectors, armrests for PC users etc.)
Faulty equipment
A responsible employer will also take steps to ensure the home working employee doesn't feel:
Isolated
Stressed
Overworked
Employers who carry out reasonable risk inspections and take care to look after their home-based employees' physical and mental health are likely to protect themselves from an accident at work claim.
Nevertheless, employers would be foolish to disregard the need for proper risk assessments or ensure their employees' mental health is looked after.
Whilst the number of successful home-based accident at work claims are likely to be relatively few at the moment, it is only a matter of time before the first successful claims start to make their way through the courts.
Injured at home by faulty craftsmanship
You build a shed or outhouse, but it collapses due to your lack of expertise, and you are hurt in the process.
Can you claim compensation?
If the accident was simply due to your shoddy handiwork, the answer is an emphatic, 'no'!
Consider the same scenario, but instead of the structure being built by you, you hire a professional tradesperson to do it for you, with the same result. It falls onto you due to poor craftsmanship, and you get hurt?
Can you make a personal injury claim?
Yes, in this instance, you probably can.
When you hire a tradesperson to carry out work for you, you enter into a contract with them, and the agreement can be written or oral.
The Consumer Rights Act 2015 provides that every contract to supply a service is treated as including a term that the trader must perform the service with reasonable skill and care.
You will have good prospects of bringing a successful personal injury claim against them if you can prove the tradesperson's service fell below the required level and, as a result, you or a family member got injured.
Injured in an assault at home
Cases like those of Manchester City footballer Joao Cancelo, who recently suffered facial injuries after being attacked by intruders who broke into his home to commit robbery, are thankfully few and far between.
Most break-ins are perpetrated by villains whose sole motive is to steal valuable property such as jewellery or cash. In the majority of cases, such items will be insured.
What if an intruder does assault you in your own home?
Although it's not strictly a personal injury claim as such, making an application to the Criminal Injuries Compensation Authority (CICA) following an assault anywhere, not just in your own home, can ensure you get compensated for injuries suffered in the attack.
The amount you will recover from the CICA is decided by reference to a tariff.
An experienced criminal injuries compensation solicitor will be able to advise you should you ever find yourself in this unenviable situation.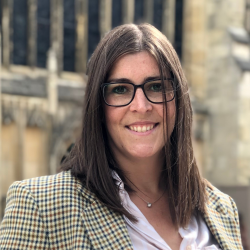 Latest posts by Naomi Willis
(see all)