With the first quarter of 2018 showing the weakest period of GDP growth for five years in the UK as figures from the Office for National Statistics recently released show an expansion of just 0.1% of GDP, now is the time to plan your finances to help ride out this financial storm.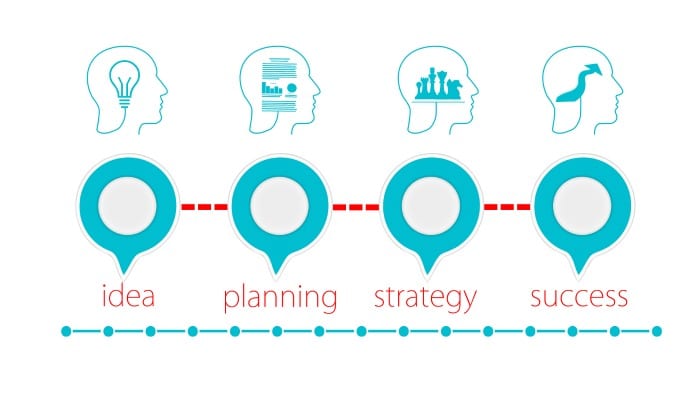 £10 BONUS OFFER: Earn easy cash by watching videos, playing games, and entering surveys.

Get a £10 sign up bonus when you join today.

Join Swagbucks here >>
The Bank of England and many market analysts in the City of London believed that the growth would be three times larger for this first quarter, but a big slowdown of 3.3% in construction was the main issue in this early year economic problem.
Recent studies have shown that working families are struggling with the cost of living and are living under the burden of increasing household debt due to a year on year economic growth of just 1.2%, which is a full percentage point lower than the five-year average and is the slowest since Spring of 2012.
So the big question raised from the slowdown of the economy is, "is it time to take a leaf from the book of the experts in making money – the Forex traders – when it comes to planning your finances"?
We certainly believe so as those that are successful in this field utilise many fundamental strategies to make money and these are easily transferable to personal finance planning, so we're taking you through some of the top tips used by these experts to aid in helping to plan your finances like a trader and improve your financial health.
Do your research
It has never been easier than right now to learn about any subject, whether it is controlling your finances, learning a new language or skills to making money from Forex trading, as the entire knowledge base of human civilisation is available at the tips of your fingers via your smartphone.
Becoming a successful trader requires long hours of studying of the best Forex guides and educational resources as well as webinars and, in many cases, working out the early trading kinks by using demo accounts.
Planning your finance works in a similar fashion with the recent explosion of money spending tracking apps, such as Money Dashboard and Yolt, as well as comparison sites where you can see how much money you can save on everything from your weekly shopping to car insurance and the utility bills for your home.
All of these, coupled with blog sites like our own Skint Dad site, allows you to quickly, easily and freely do your research and see the expert opinions and tips on how to start saving on your bills and outgoings to help boost your financial situation.
Use risk management
Risk management is widely used in both business and trading to identify and nullify variables that could cause harm to your cash flow and bring about losses.
Within the trading industry, the act of instigating trades without any risk strategy is given the derogatory name of 'gambling' as traders that work in this way may as well be picking a 100/1 shot in the Grand National in the hope of scoring a big win. l nothing but a hole in your finances.
There are many factors, including the vital liquidity – ensuring that there are enough buyers and sellers at your trade price to take your trade – and leverage – the use of a margin account with a broker – at play with trading but the most important aspect in both this and financial planning is your own behaviour.
In trading not getting greedy and exiting a trade once you hit your set profit or loss levels is something that must be controlled at all times.
Avoiding laziness, boredom and apathy will also improve your financial situation as we've spoken to many people who drain their finances through the continual ordering of takeaway food, splurging on online purchases and spending sprees whilst dealing with these behaviours. Controlling these impulses is a sure way to help plan your finances in a better and more focused way.
Know when to spend and when to save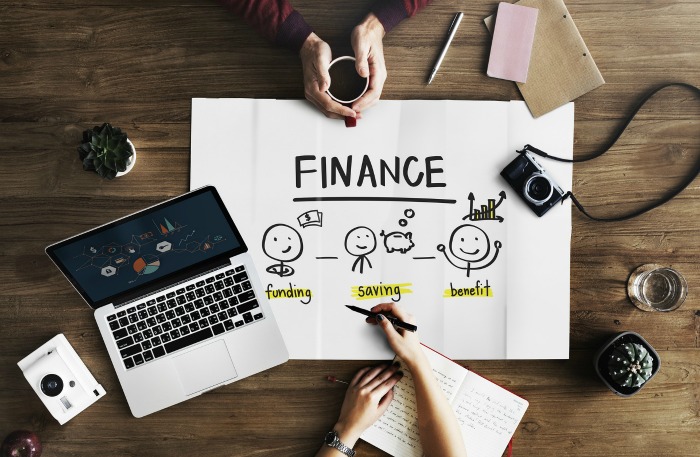 Leading in from our last point, the ability to know when to spend and when to save is an invaluable skill in both trading and controlling your own finances.
As mentioned in the above point, knowing when to enter or exit a Forex trade is a must when making money as a trader as when combined with your learning and experience allows you maximise your profits by getting in on and removing yourself from the trade at the right time.
There are two ways to enter and exit Forex trades in at market and by using pending orders. The first is a manual process as you take the current price when buying/selling and this is optimum for entering a trade.
However, those with the experience and skills needed to make money will set pending orders for the profit and loss levels with which they are comfortable to exit the trade so that they make the money they wish or do not lose more than they are willing to spend.
The setting of limits on your spending, such as only taking as much cash as you wish to spend with you when you leave the house or setting spending limits on your credit/debit cards to ensure that you cannot spend beyond your means, is perhaps the most easily transferrable skill from trading to controlling your finances and is something that we should all actively do to improve our financial situations.
Avoid the sunk-cost fallacy
The sunken cost fallacy is the act of continuing to invest in something when we know that it is no longer working and, in financial and trading terms, this means the loss of money needlessly.
Much of the time this can come about through carelessness, with a prime example being the ending of a mobile phone contract and not negotiate a new one and then pay over the odds for a rolling, month-to-month contract with larger fees and costs.
So many people have fallen foul of this situation (including this writer in his younger years!) and have seen money trickle away for nothing more than laziness.
However, the experience of this poor financial planning behaviour has worked well when Forex trading as, to coin a poker phrase, this allows to avoidance of 'going on tilt' when trades do not work out as expected and you feel the need to chase your losses.
Control of your emotions and being able to see the bigger picture will certainly help you, as it has done me, avoid sinking money into things that, deep down, you know do not work.
Plan – and stick to it
Even with taking all the previous points into account, taking control of your finances is nothing without making a plan and – then the most important part – sticking to it.
As has been mentioned repeatedly the most vital part of trading is knowing your limits so planning when to get into and out of trades needs to be planned meticulously to ensure that you maximise your profits.
Sure, things may happen that causes trades to go awry, but even the most well-laid plans can go away from the path you have set completely unexpectedly but planning is a must if you are to make money via Forex trading or becoming successful at anything in life.
The same goes for controlling your financial situation too as the overall plan will certainly help guide you to improvements so even if you have unexpected bumps in the road that cause money issues, such as car/house repairs or illnesses that require time off work, you'll be able to navigate your way through these obstacles in a much easier fashion than by doing this all unplanned.
Latest posts by Skint Dad Contributor
(see all)