Why pay more for your broadband than you need to! Get broadband without line rental from Relish and you could save more than half of what you'd pay for other providers.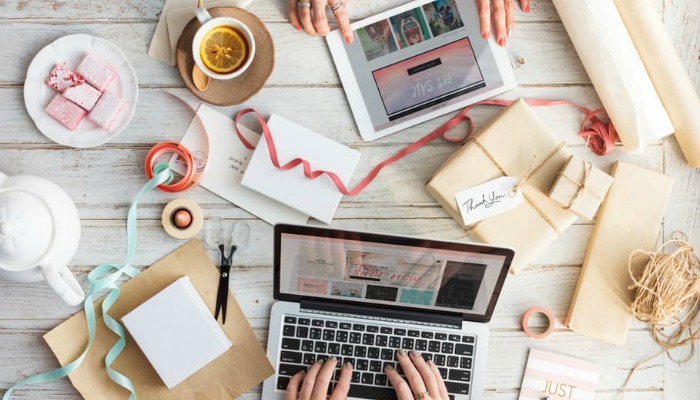 £10 BONUS OFFER: Earn easy cash by watching videos, playing games, and entering surveys.

Get a £10 sign up bonus when you join today.

Join Swagbucks here >>
There's this guy, well he's actually a pretty well quoted psychologist. I remember him as my wife studied one of his theories as part of her HR qualifications.
His name is Abraham Maslow and he created a pyramid hierarchy of needs.
The biggest chunk of the pyramid is at the bottom and it shows your psychological needs; the wants for things like water, food, health, financial security.
As you start to move up the pyramid, the needs are not as great so get smaller and refer to things like safety and personal growth.
However, the chart was made back in the 1940s and so much has changed since!
Broadband is important
There is now a question as to whether there's anything more important than the basic psychological needs that Maslow described – and whether that thing could be broadband?!
Now if you ask my children, they are very reliant on the broadband. To be honest, I am as well!
There is no way that I could write content for this site, spend my downtime reading free eBooks, or stream videos of silly cats from YouTube (they are just so cute!) without it.
The following guide to broadband had been compiled with central London wireless provider Relish, which offers landline-free, simple and fast broadband.
I hope it offers you some clear and concise information on how best to choose a broadband package that's perfect for you, as well as offering some insight in to some of the fantastic services Relish provides, all with the hope to save you money.
How much internet do we use?
We all use the internet (all the time) and having a package that suits our needs for streamed content, and fast, can be a household's biggest priority.
Yes, the kids want food and to stay warm, but they also want to upload photos to Snapchat, create videos on Musically (does anyone else's kids use that app?!) and watch their favourite shows on Netflix.
We really are very heavy internet users and so always look to take a service with superfast speeds and a high Mbps (how many bits of data flows over a time period).
We all use the internet at the same time, are playing games, downloading videos on a regular basis and even keeping in contact with people using Skype or FaceTime.
How much internet do you need?
When you look at packages for broadband, it can all get a bit much. They talk about upload speeds (sending emails, posting photos on Facebook) and download speeds (watching films or TV) – but how much do you actually need?
If you go for a package that's too small you'll get a cheaper bill, but you won't be able to stream anything at a decent speed.
In the same way, if you pay for the biggest package with the most megabytes, but only check your emails once a week and rarely browse online, then you are wasting your money.
So before you decide on a package, you need to work out what kind of internet user you are.
Which one of these sounds most like you?
Light internet user:
Live in a small household
Check email a few times a week
Go on the internet from time to time
Odd bit of online shopping
Watches the occasional missed favourite episode on iPlayer
Aim for broadband with speeds of around 8Mbps
Medium internet user:
On the internet every day browsing:

Facebook
Emails
YouTube
Netflix, etc

Makes phone calls using Skype or FaceTime
Plays the odd game online
Download speeds will be important, but upload speeds probably won't matter so much.
Aim for broadband with speeds around 20Mbps.
Heavy broadband user:
Use the internet at every waking hour
Everyone in the house uses the internet at the same time
You have laptops, tablets, mobiles, console, smart TV (and more?)
Binge stream TV box sets
Watch a lot of catch-up TV
Playing online video games (on a laptop or on a games console connected to the internet)
You want to look for unlimited download limits as well as a decent upload speed.
Aim for broadband with speeds north of 30Mbps – the higher the better!
How much will broadband cost?
Half of the problem is, to get value when it comes to signing up for broadband you end up getting it as part of an overall bundle package i.e. broadband and television.
Then to get a decent broadband speed they try to upsell you a higher package with extra add-ons as well as charging you for a landline – so you've also got to have a home phone.
I really don't know the last time I made a phone call with a land line?! Research by Relish has even shown that a third of Brits use their phone once a month or less and a fifth of us think we will be landline-free within two years.
It just seems to be a massive waste of money and I'm sick of it!
Broadband without the hassle
But, what if you could get broadband without having to get tied down to a 'bundle' or the extra cost of having a landline?
It'd be like a dream!!
That dream is slowly becoming a reality as Relish, a wireless broadband provider, offers a simple broadband package to people living in central London with NO charge for a landline – saving you money.
How does Relish compare?
When you start looking at what you get for the money you pay, you can really start to see a difference.
For our usage, we would need to go for Sky Fibre Max broadband and if we were to go with BT, we'd need to pick their Unlimited Infinity 1 at a minimum, which are both expensive and would mean I'm paying for a landline I don't use. For Relish, they offer one simple option – Home Broadband.
Relish Home Broadband
Sky Fibre Max
BT Unlimited Infinity 1
Speed
Up to 50Mbps*
76Mbps
52Mbps
Monthly usage
Unlimited
Unlimited
Unlimited
Contract
Monthly rolling contracts (an upfront device charge of £50 applies to a one month contract) or 12 month contract available
18 months
12 months
Line rental
n/a
£18.99 (from 1 March 2017), included in the cost below
£18.99, included in the cost below
Upfront cost
n/a
£59.95
£59.99
Cost
£20
£43.99
£39.99

Then £47.49 after the first 12 months

Total cost over 12 months
£240
£587.83
£539.87
Prices as at 27 January 2017
*Relish's advertised speeds of up to 50Mbps is dependent on your location – to find out what the broadband speed will be in your area head to Relish.com and check your postcode.
With BT you get the added benefit of getting BT Sport for FREE, but they're cutting it from 31 July 2017…as well as increasing their prices as well.
As an added benefit with Relish you're also able to get your broadband set up the very same day (if you order before 12pm and for a one-off £20 fee) or delivered the next working day for free.
Then you plug it in yourself (you don't need an engineer), sit back and stream TV, or play video games, or chat to your heart's content on FaceTime, with no line rental to pay and at just £20 a month.
Now at the moment this is just available to those people living in central London, it can also be used for businesses too if you work over that way.
Cheaper broadband from Relish
Let me summarise, although it's already very simple:
No line rental – Relish use wireless technology so get broadband without a phone line
No engineers – you can just plug the hub in yourself. You don't need to wait around all day for someone to do it for you.
No hidden charges – there are no add ons and no hidden costs for router delivery charges
Flexible one month or 12 month contracts available
Save more than 50% versus the similar packages from Sky or BT!
Same day delivery available (if ordered before 12pm and with a £20 delivery fee) or next day delivery for free
If you are looking to switch broadband providers, and are living in central London, Relish is the go to option for you to save a load of money.
Written in collaboration with Relish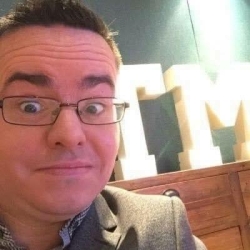 Latest posts by Ricky Willis
(see all)