Eating out can be expensive (although, there are always ways to eat out cheaper!)
This site contains affiliate links. We may receive a commission for purchases made through these links.
[Learn more]
If there is a special occasion or a treat, then having a family meal in a restaurant is a nice change from following the meal plan.
When you head out, there's no doubt you do the same checks: back door locked, got my phone, got my keys.
It's hard now to go anywhere without your phone.
I'm exactly the same – I have it all the time, even if I don't get any calls (and when I do get a call it's on silent, so I miss it!!)
However, it's always near to my hand, so I can check notifications or see what's going on.
Ditch your phone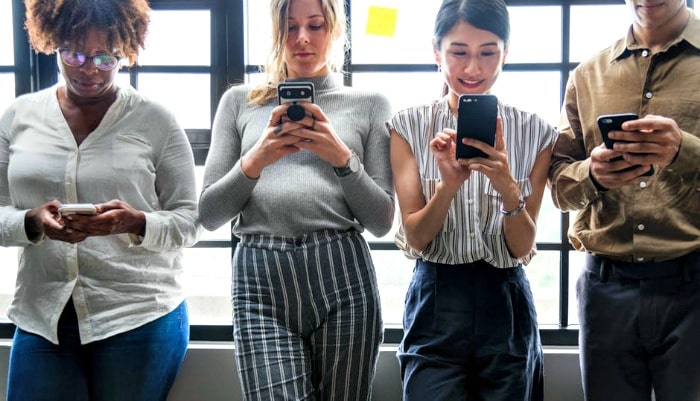 In a bid to try and get more people putting their phone away when at restaurants, Frankie & Benny's is asking for their customers to ditch their phones.
They want people to sit around and have a family meal while talking to each other, instead of having one eye on the mobile phone screen.
No Phone Zone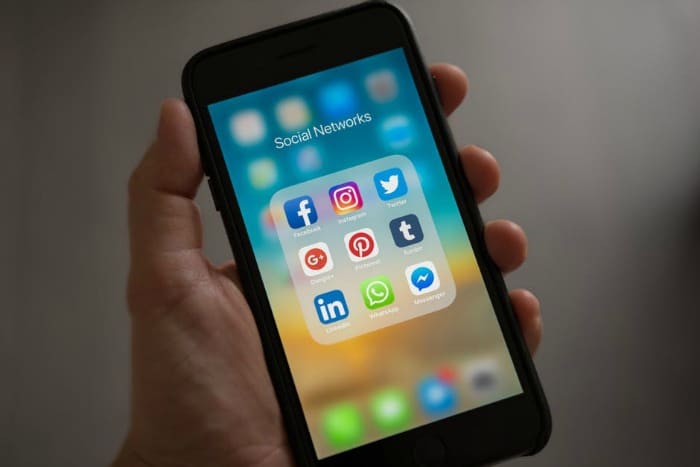 The whole idea is that you hand over your phone to staff at the restaurant and you leave your device in a box.
During the No Phone Zone, which is running in the Frankie & Benny's restaurants from 29 November until 7 December 2018, you will be able to get a reduction on your bill.
In exchange for your mobile, you're able to get a kid's meal for free.
The promotion is being run in their 250 restaurants, but it's not mandatory.
So, if you want to keep your phone on you, then you won't need to give it up.
However, you may face some competition as "staff will be "actively encouraged" to get diners to participate."
According to the BBC, if the trial is successful, Frankie & Benny's may look to offer the "No Phone Zone" on a permanent basis.
Will it work?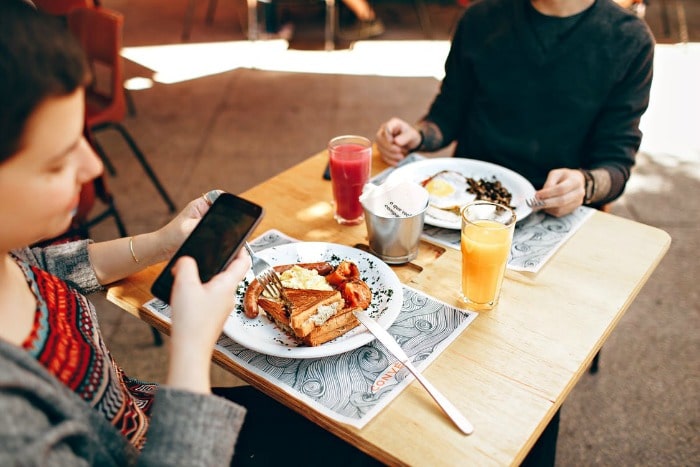 Ok, so it might be a decent enough gimmick, but I'm not sure if it's really going to work.
Sure, it'll be lovely to have a meal with no phones, although it's not really hard to leave your phone away from the table when you eat!
This is also only suitable if you've got a child who eats from the kid's menu. My kids have the appetites of a small army, so a smaller portion is never enough!
Using Meerkat Meals gets you 2 for 1 on Frankie & Benny's (for up to 6 people), which is a far better deal.
While it's good to get another offer for cheaper food, they regularly offer discounts via their website anyway.
If you plan in advance, sign up to their mailing list and you'll get promotions (like the 40% off mains being offered at the moment).
Plus, one thing that may go against them is how people will pay.
Frankie and Benny's have an app so you can pay your bill. If you don't have your phone, it certainly makes it harder to use their own app.
Maybe leaving your phones to one side will give customers less chance to moan about their meal online while they're there…?
So, moral of the story…
It's an offer that people will likely talk about; should or should we not have phones at the table when eating?
However, don't jump on the first offer you see as there is usually one somewhere else that will save you more.
Other reactions
This Twitter rant pretty much sums up what most people are thinking…
Twitter, I wish to rant about Frankie and Benny's and their breathless new press release about how they are the first UK restaurant to ban mobile phones at family meals.

— Felicity Hannah (@FelicityHannah) November 28, 2018
First of all, go to hell. I am not handing over a device that cost £700 new to your staff so I can sit and eat fries that taste of oil that hasn't been changed in too long.

— Felicity Hannah (@FelicityHannah) November 28, 2018
Thirdly, am I really going to take family advice from a company that offers my children a strawberry milkshake that comes with a bloody doughnut actually wedged into the top with squirty cream? Pioneers of what is best for my children you are not.

— Felicity Hannah (@FelicityHannah) November 28, 2018
Fourthly (and finally unless I think of anything else), people need to stop policing parents. And doing so as a marketing gimmick when you are a family restaurant is just the pits. And your veggie burger is only okay.

— Felicity Hannah (@FelicityHannah) November 28, 2018
#nailedit
Latest posts by Naomi Willis
(see all)