With a target in mind, we are starting to save for 2016. We may only be saving a few pennies at a time but I'm sure it'll soon add up to give me and the family a treat.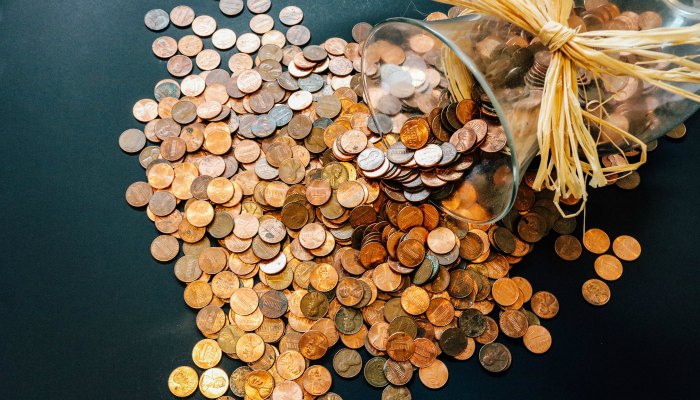 This site contains affiliate links. We may receive a commission for purchases made through these links.

[Learn more]
I love my wife but this isn't about her right now. I know Christmas Day has been and gone but I wanted to share with you what she got me for Christmas. I'm not going to brag that she spent loads of money, or got me so much stuff that it took hours to open. No, she spent the majority of the money in a pound shop and I have four things to open.
My point it not about the amount of money she spent but of the value I take from the gifts. Along with my superman socks (they are awesome!) I received a tin saving jar. It cost her 99p.
With the change from a pound coin, I have saved my first penny into the jar. The first penny of many.
Money comes and money goes, it's a never ending cycle. Even if you save money the eventual aim will be to spend it on something and I want to spend it on something special.
With this pot (which to me is priceless), I am making a savings goal. It's not to save vast amounts of money, or to fill it to the top. My goal is that we will have a day out as a treat for the family.
From now until 30 July 2016, we will be saving our loose change into the pot. When the 30 July comes around, we will grab a tin opener and count of our savings. It's as simple as that.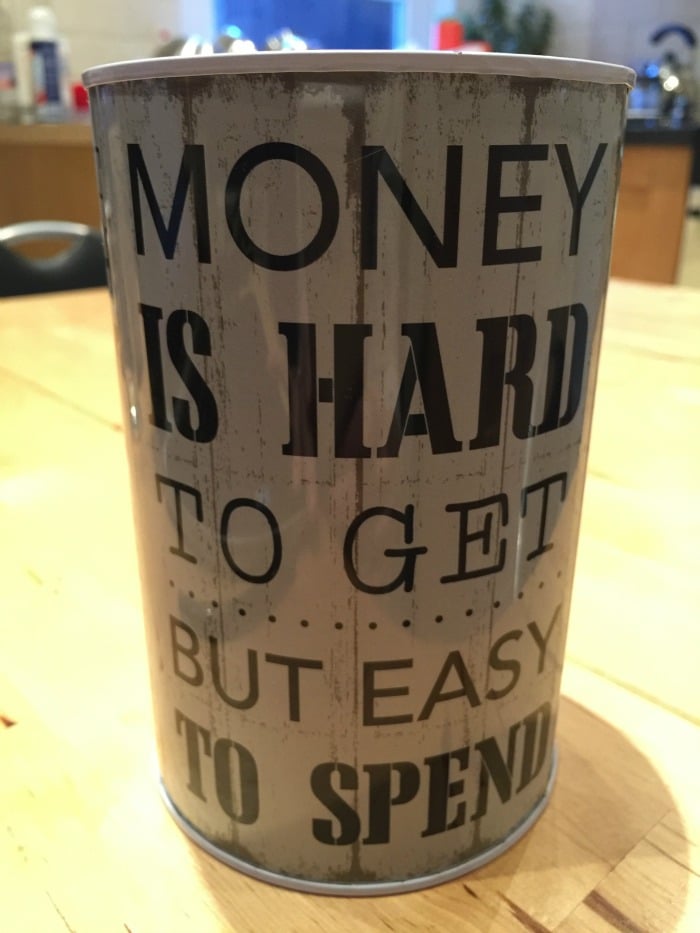 Making the savings real
We already save into ISAs and the money does soon add up but, other than saving for an emergency fund, we don't have a real aim for what we've saving for.
Using this post will give us a physical goal. We can see it and will walk past it every day so it makes what we're aiming for that much real. We can pick it up, shake it and feel the weight of our savings.
Don't get me wrong, saving into a bank account is very much important but we don't see any real progress and it's not like "real money" when we see numbers on a screen of our internet banking.
Having a physical reminder of what we're doing will really spur us on to achieve a good pot of savings. It would be the same as picking a goal to save for then printing out a picture, or writing it down and sticking it somewhere you'll see every day like on the bathroom mirror.
What we're saving for
I don't really just want to go for a day out. I'd love to have a weekend away with the children, a few meals out and even a bit of luxury!
I don't yet know what we'll do, or where we'll go but I do know that we have a goal and we will get something.
Realistically we'll do one of the following, depending on how many coins we can save:
£50 – day out
£200 – a night away with dinner
£500 – a weekend trip
And any more than that will be seen as excess and will go towards paying off a debt quicker.
Spending money when in debt
I know that when we're in debt, we should be focussing on just clearing it in the quickest time possible but I really think we deserve a treat. It's not like we're not paying off the debt, we are making payments and, on the whole, I think our creditors are relatively happy (although they would like the debt wiped quicker – as would I!)
I also think about the children. It's not their fault that we were bad with money and they deserve a treat even more. We give them love, they get lots of fun and days out that are free (which they enjoy probably more than if we spent a few hundred on a day out at a theme park) but it would be lovely to have some time a bit further afield.
Related articles:
All I know is that come 30 July, I will be opening my savings tin then making plans for what we're going to do in August and I'm really looking forward to it!
Anyone fancy joining me and saving for your own goal? Start saving today and see how much you can save by 30 July.
Latest posts by Ricky Willis
(see all)