A little while ago I mentioned that we would be getting a Servis Hydrodrive washing machine. Well in November it turned up all shiny and new, and I've been washing our clothes on a whole different level since.
Over the years we've had our fair share of washing machines. A lot of them have been second hand, a few came with the different properties we've lived at and we've bought one or two as well. We never used to spend much money on a washing machine, getting one pretty much at the bottom of the range so this one was like something from the future.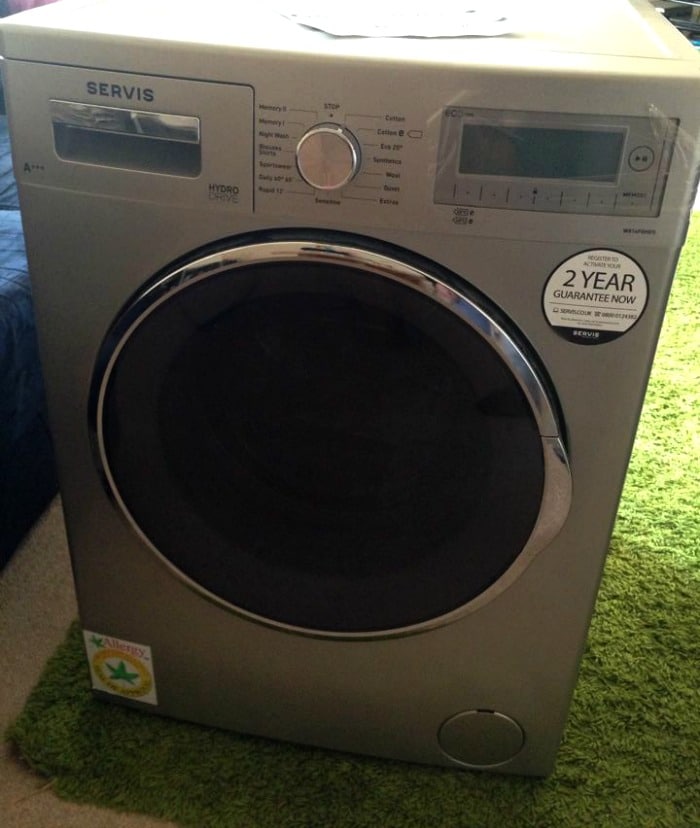 £10 BONUS OFFER: Earn easy cash by watching videos, playing games, and entering surveys.

Get a £10 sign up bonus when you join today.

Join Swagbucks here >>
As a stay at home dad, one of my (not so favourite) jobs is to keep on top of the washing and, not being the most domesticated of people, I find it quite a bore. To be honest, apart from separating the whites from the darks and colours, I never really changed the setting from a straightforward 40 degree wash.
Now we had our brand new machine from the future (which I fitted all myself), I wanted to prove to Skint Mum that I wasn't a one 'washing machine' program type of guy.
The Hydrodrive washing machine, unlike our previous models, is kitted out with some pretty cool technology. First up not only does it have a dial to choose which programme you want to run but it also had a touch screen panel which allows you to customise the programme even further.
For example, you can choose a standard 40 degree wash using the dial but you can then use the touch screen to program further settings such as the spin speed, temperature and the stain level.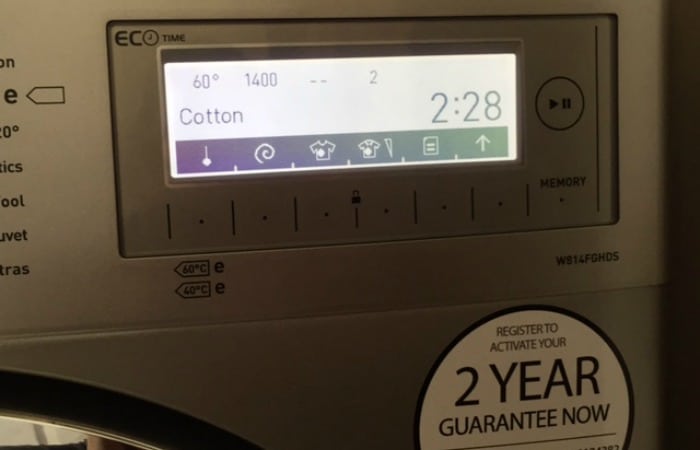 Having not done much with a washing machine before, I did want to test out the different wash programmes and get away from the same old standard wash. I wanted to see if it would really make a difference to the cleanness of our clothes, or if I should just keep with what I knew worked.
Hydro Drive Energy Saving
What made me want to review this washing machine is that it uses hydro drive technology to cut our energy usage. Looking at the machine from the outside it looks no different but it has two nozzles to pump water and detergent into the wash, which cuts energy usage and lowers our water consumption.
There is also a half load detection which can tell if we put less than half a load in the machine. It then automatically adjusts and does the wash in less time and uses less energy, regardless on the programme we select.
With most appliances, the machine asks for you to set the time when you first turn it on. This allows some of the features and different cycles of the machine work properly. With most of our appliances we don't bother to do this as we turn everything off at the wall (to save money) and they reset to 00:00 every time. However, even though we turn the machine off at the wall after every use, the time is still saved. Apparently if we leave the machine off for more than 15 days it will reset but we do washing more often than that – we have to!
Wash Programmes
The machine has a 12 minute wash which, surprisingly, does a good job and was one of the first setting I wanted to try. The instruction book (yes, I did read it!) says that the 12 minute cycle can clean "dirty cotton" and I tried it on school uniforms on a Sunday morning as I had forgotten to put a wash on, on Friday evening! To my surprise the wash did work.
I haven't done anything too dirty in the short wash but have to say that the uniform did come out smelling fresh, and it looked clean.
One of our favourite programmes is the night wash. We live in a flat and there are people below us. Although our neighbours have said they don't mind us having the machine on late at night, I feel really conscious when the spin comes on and worry I'll annoy them; because of this we've always avoided washing anything after 7pm.
Well with our new washing machine, we can wash the clothes silently and it will hold the water in the drum for up to 10 hours. This means we can now stick a wash on just before we go to bed and in the morning hit the button to let the spin and cycle finish – fantastic!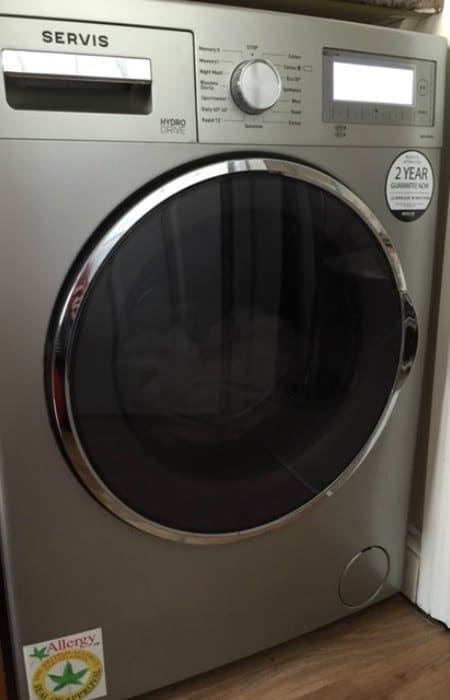 I also want to mention the amount of washing you can do in one go. Now I'm used to multiple loads but because of the spacious 8kg drum, I can now get the weekly wash done in two washes. It also makes washing towels and bedding an enjoyable experience (if you can call doing the washing enjoyable). The only problem now is finding somewhere to dry everything!
Chloe loves the touch screen and wants to help set it. I've probably done the wrong this allowing her to help as she tries to press the buttons all the time – even mid-cycle. However, the button pressing has not caused an issue – yet – but I have stopped her pretty quick. There is a child lock option though if she does get more touchy with the machine in the future.
One thing I do notice is that it beeps once when the wash is done. I hear it when it beeps initially, make a mental note to empty it but end up doing something else and forget! A good few hours pass and the washing is still sitting in the drum, not drying! Whoops!
In conclusion, we are over the moon with our Servis Hydrodrive washing machine. As a busy family of four we need a machine that can handle multiple washes and gets the clothes clean in one go. This machine delivers this. It's economical, has plenty of space in the drum which for us is paramount and with the extra money saving features it really is a great bit of kit.
We were gifted this washing machine for the purposes of review.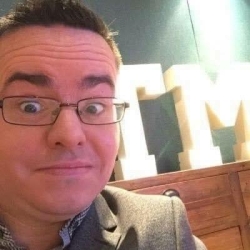 Latest posts by Ricky Willis
(see all)