There are few things in life more frustrating than waiting patiently for a career promotion that never comes. But instead of sitting back and waiting for an opportunity to come to you, why not create your own?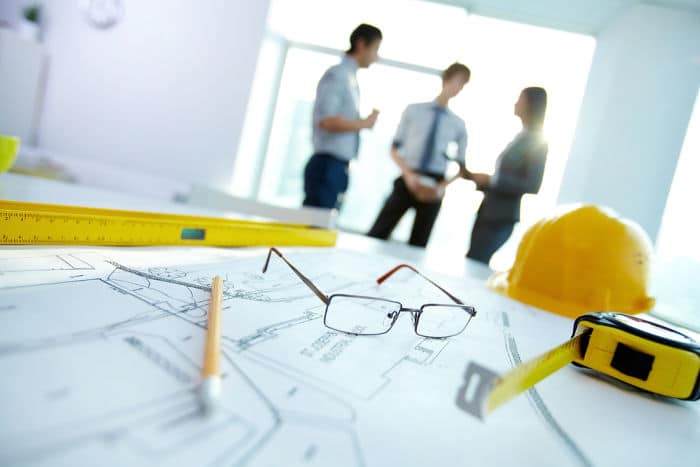 £10 BONUS OFFER: Earn easy cash by watching videos, playing games, and entering surveys.

Get a £10 sign up bonus when you join today.

Join Swagbucks here >>
Here's what you need to know to seize control of your future and advance your engineering career to new heights.
The usual rules apply
There are some career guidance tips that are universal and can be applied to people working in any field. If you are serious about advancing your engineering career, you need to be willing to put the same working as any other career-focused profession in any other field. The following words of advice should be familiar to anyone who has built a career from the ground up in the past:
A big network is a valuable resource: The engineering industry is an industry like any other. If you want to accelerate through the ranks of an engineering career as fast as possible, having a big network to call on is of huge benefit. Networking is something that comes naturally to some people, but for many of us, it is something that we have to work on. If you are a natural salesperson, then networking is a breeze, but for those of us in a perpetual state of anxiety, navigating networking opportunities can be problematic.
However, even if networking is difficult for you, it is well worth making an effort to expand the web of people and businesses that you can contact if you find yourself in need. Of course, a business is not a charity. If you want the people in your network to do things for you, you have to have something to offer them as well. Whenever you are networking with other people, you should be playing up your professional skills and credentials.
Even if networking is a nightmare scenario for you initially, you will find that, just like any other skill, the more you use it, the more it develops. You don't necessarily have to throw yourself in at the deep end; if you try to force yourself to do too much too soon, then your networking attempts may end up backfiring spectacularly. However, you should always be attuned to any networking opportunities in your vicinity. Once you start looking, you will realise just how many there are.
Persistence pays off: Sometimes, you do everything right and you lose anyway. This is a difficult lesson to learn, but it is also a vital one. Entrepreneurs who stumble at the first hurdle and aren't able to pick themselves up and get back on the horse aren't very good at mixed metaphors, nor will they go very far in the world of business. If you want to have a realistic shot at reaching the highest echelons of the industry as a whole, or individual businesses within it, you have to have perseverance.
Whether you are working in engineering or any other professional field, persistence is a vital skill to have. Once you have given up, you lose your chance to achieve your goals. And while in the moment giving up can sometimes be incredibly tempting, as soon as you formalise that decision, that is when the regret comes flooding in. Instead of admitting defeat when it is convenient to do so, be prepared to fight and persist – you might be surprised at the kind of situations that you can turn around when you are persistent.
Sometimes risks are worth the rewards: Here are three words that are hugely important to any entrepreneur – risk-reward analysis. There are very few certainties in the world of business. Virtually every decision that you make will require you to assess the risks involved, and decide whether they are justified by the potential rewards. Learning how to properly weigh up risks and rewards is one of the most important skills for an entrepreneur to have.
Within the world of engineering, there is often no room for risk. After all, no one wants a building that is probably going to stay up or a machine that works most of the time. However, when it comes to making decisions about the direction of your business, or even the direction of an individual engineering project, don't constrain yourself to only taking the "safest" courses of action – if you aren't prepared to take risks, then you will be limiting your potential.
A killer CV never hurts: No matter what your background is, or what you want to do with your future, having a fantastic CV on your side is always going to help. A good CV will not only inform prospective employers about what it is exactly that you can bring to the table, but it is also an opportunity to show off what makes you special.
Whether it is a significant amount of prior experience, access to highly specialised training, or anything else that marks you out from all the other people applying to work as in your field, anything that makes you more valuable than the next applicant should be mentioned in your CV. Once you have put together a quality CV, you then only need to keep it updated. As long as you do this, you will always have a CV ready to go when you are looking for work.
…But so do the rules of the engineering industry
In addition to the general tips above, you also need to know the nuances of the engineering industry. There are some things in business that are universal, but understanding what makes your chosen industry different will help you to advance your career as efficiently as possible.
Earn a more specialised degree: There is a whole universe of engineering qualifications out there. Any engineer who wants to enhance their value to future employers can choose to study for a degree that they think will help them at any time they choose. The advent of online universities and remote learning means that professional engineers can turn new degrees and qualifications while they continue to work.
For example, you can click here to find out why it is worth considering studying for a masters of business administration once you have earned your engineering degree. Working in business administration is very different from working in engineering, but with an MBA under your belt, you are perfectly poised to start your own engineering business.
Of course, this is just one of an unfathomable number of potential qualifications that an engineer can choose to study today – there are qualifications to assist you in achieving any long-term goals or ambitions that you might have.
Always leave a good impression: Whether you are ultimately hoping to work for an existing business, as a freelance contractor, or at the helm of a business of your own, it is important that you always leave other people with the best possible impression of who you are and what you're about. This isn't just about being polite either – you can't put a value on the worth of a good reputation. If you are consistently leaving a good impression of yourself with the people that you interact with, they are more likely to recommend you to others.
Be willing to consider new opportunities: The wider the range of opportunities you are willing to consider, the more choice you will have about what to do and where to go in the future. If you want to advance your career as soon as you possibly can, you will need to be open to opportunities that you had never considered before.
Ambitious goals are good, if they are possible
Finally, if you want to make it to the top of any profession, you need to have a plan of action. If you don't have a roadmap for getting from where you are now to wherever you want to be, you will find it much harder to get there.
On the other hand, if you set yourself SMART targets, you will have a proper plan for getting where you want to go.
Specific: If your goal isn't specific, you won't know what you are trying to achieve.
Measurable: Not only do you need to know what you are measuring, but also how you are going to measure it. You need to have a clear marker for success.
Achievable: Ambitious goals are good, but if you can't achieve them, then there isn't much point. Set yourself goals that are challenging but doable.
Relevant: What is the purpose of your goal? There should always be a reason for you to be pursuing an objective; you shouldn't just be filling time.
Time-bound: Long-term goals are fine, but in terms of advancing your engineering career, you need to break your long-term goals down into smaller chunks.
Don't set yourself a goal just because it is what you want to achieve. Instead, make sure it is something that you can achieve.
Ambitious engineers will have plenty of opportunities to advance their own careers, provided they keep an eye out for them, of course. If you aren't looking for it, the opportunity will pass you by.
Latest posts by Skint Dad Contributor
(see all)