Planning a big event? Use free online tools and websites to help get you organised and keep you well within your budget.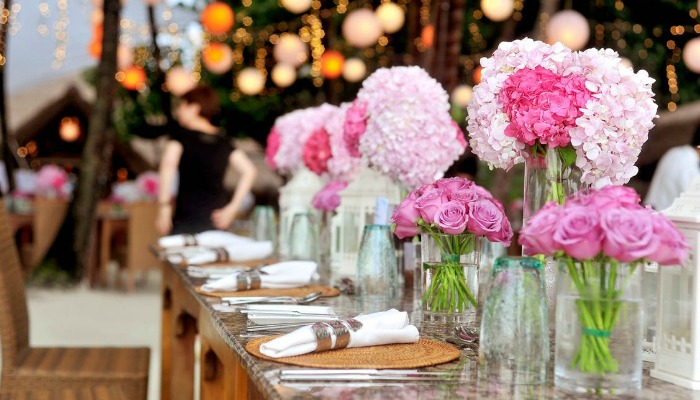 £10 BONUS OFFER: Earn easy cash by watching videos, playing games, and entering surveys.

Get a £10 sign up bonus when you join today.

Join Swagbucks here >>
If you've been tasked with planning a big event, you know better than anyone else that it doesn't always come cheap.
Especially for events that expect a large turnout, costs can run high and can lead to issues before your plans even get off the ground.
Luckily, there are many online tools and websites that can help make your vision a reality and keep you well within your budget, however strict it may be.
In some cases, you won't have to pay a thing.
1. Online RSVPs
Sending out physical invitations to an event is not only time-consuming, it's expensive, too. Between glossy card stock, printing costs and postage, it can add up and really cut into your budget.
With the use of an online invitation site, however, you can do the same thing for free. Sites like Evite and Eventbrite allow you to send invitations to guests directly to their email and can track who and how many people RSVP simply and easily.
This method of sending invitations is particularly useful today when most people can view and accept an invitation in seconds using their smartphone, saving you from waiting on incoming mail to create your guest list or seating plan.
2. Project Management Software
When planning an event, there are always a lot of variables to consider.
With so many balls in the air, it's not always easy to keep everything in order, but thanks to project management software, it's a breeze.
A project management tool can help organise every detail of a proposed event and contain it in an all-in-one, easy-to-use interface. From budgets to guest lists to the Run of Show, all of the most important aspects of an event can be controlled and adjusted here.
Different programs also offer different price points, meaning you can find one that is either free or costs little to use.
3. Comparison sites
If you're taking the lead on buying supplies and necessities for an event, it's always a great idea to find the best deals in order to stay within your budget.
Buying in bulk or in large quantities is often cheaper and more effective when hosting a large number of attendees, but for things that don't offer such deals, you have to find them yourself. Thankfully, there are online comparison sites.
If you're in charge of purchasing alcohol for an event, for example, a comparison site that lists the best Prosecco offers can help you compare retailers and find the best deals on wine that can save you money and reduce costs.
4. Spreadsheets
Online spreadsheets have been in use for ages and for good reason—they're effective at keeping track of details and expenses like no other tool. They're also easy to access and use. In fact, most email providers have their own branded spreadsheet tool, like Excel or Google Sheets.
Drafting up a spreadsheet takes minutes and it can be shared with others by simply sending an email. This way, you can keep everyone in the loop when planning so everyone remains on the same page.
Planning a big event is a lot of work, but by using free or inexpensive online tools and websites such as these, it doesn't have to cost a lot.
Whatever your budget is, you can plan accordingly and use programs and online tools to your advantage to save money and find the best deals possible to make your event one to remember.
Latest posts by Skint Dad Contributor
(see all)