Ask any expert on online platforms such as XTrade, and they will tell you that trading through public holidays is a worthless endeavour. But in this globalized community is that really the truth?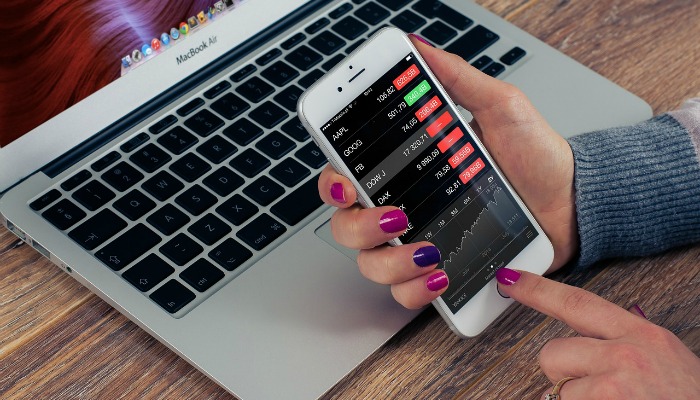 Let's talk about the biggest holiday season any of us experience each year in the month of December. Christmas, Chanukah, Kwanzaa – also known as "The holiday season" is a turbulent time of big spending, fierce working and an ever increasing build up to the big days in the holiday calendar – where everything goes quiet and workers find respite.
But as everything in this world, nothing ever truly grinds to a halt. I want to talk to you about the misinformation and truths about trading through the holidays.
The banks have it
The truth is, if the banks aren't working, you shouldn't be either. Banks account for a large chunk of the forex market. If they aren't working, then the volume of transactions being carried out is greatly reduced. Many traders on XTrade and other leading platforms can attest to seeing a null period when the banks aren't trading.
This can lead to either really static markets or on worse still, erratic markets that can send any trader into a downwards spiral. Banks tend to trade the Forex markets at least once a day for balance sheet reasons and can also trade a number of times throughout the day for speculation reasons.
They need a certain amount of each currency to meet the demand of their customers, both personal and business, that will need to buy foreign currency from the bank or exchange their foreign currency for their local currency.
Global holidays?
National holidays or religious holidays aren't always globally recognized. This leaves a window open for wily traders to trade on days where most don't think to.
If for example it's a Bank Holiday in another country such as Japan or Australia then I wouldn't trade currencies that belong to those countries, (JPY, AUD of even NZD pairs), but would still trade the GBP/USD/CAD pairs… You can educate yourself through reliable online resources such as XTrade Academy.
Financial Calendars
International Bank holiday calendars and financial calendars are great tools for keeping up to date with upcoming holidays worldwide.
Weekends
There is no good way that you can day trade over the weekend, it simply doesn't make sense to. A lot can happen over span of the weekend. All it would take is for a single Bank to go bust over the weekend, and any position you hold to go completely against what you expected.
Natural disasters, anything could happen over the weekend, which would also move the markets in an unstable and unfavourable way. Now these events might seem like they won't ever happen – but do you really want to risk your funds?
If you look over the newspapers in the last year, more events such as attacks, wars, banks closing, have happened often that you think. These types of events will generally lead to the market opening again will a large gap and generally with a large change in your position.
A lot of times this can cause serious harm to your trading account balance. Keep informed on the markets and the effects news announcements through online trading platforms such as XTrade.
Summer holidays
During the summer months a lot of Bank staff take their summer vacations. Why do you care? Well it has been shown that Forex markets generally slow down as there are fewer participants in the marketplace. Lack of traders means the markets are flat, so there's no point in trading.
When December comes
Traders who choose to take a chance and trade during the holiday season have to realize that the liquidity is low, the analysis is difficult, and the risks are high. December is a challenging month for trader, however there are peeks between that day traders can make use of.
Only take on the best high probability trades on the longer time frames. Choose to halt day trading in this month and look towards a long term investment strategy. Or switch to CFD trading during times where trading binaries is difficult.
Latest posts by Skint Dad Contributor
(see all)