It is quite an understatement to say that becoming an entrepreneur is a challenging feat.
This is because in running your own business, you need to be capable of wearing several hats and fit in many roles.
Nevertheless, there are certain entrepreneurial practices that you can follow to ease the burden and overcome the challenges that may come as you make your way to success.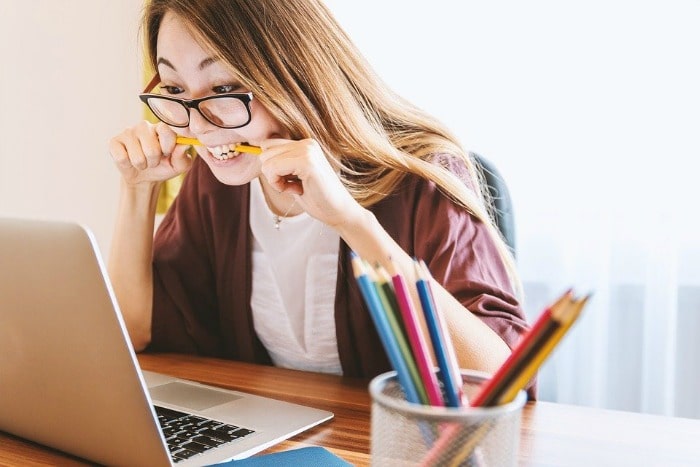 £10 BONUS OFFER: Earn easy cash by watching videos, playing games, and entering surveys.

Get a £10 sign up bonus when you join today.

Join Swagbucks here >>
Believe in your Business
The most important entrepreneurial practice that you should follow is having a strong belief in your business. Keep in mind that you will not be able to attain success with your business if you don't have the confidence and belief in it. It will help to have a clear vision and desire to act on it, regardless of the challenges that you may face. Thereby, never hesitate to challenge yourself to get better and feed your hunger for learning. Instead of being discouraged, persist in the face of challenges and even rejection.
Keep Learning
Once you step into the business world, you need to be able to accept that there are instances wherein you are bound to fail. However, use this to your advantage and learn from your mistakes because this will only equip you with the skills you need to succeed. Remember that failure is the best teacher and treat the setbacks you experience as an opportunity to enhance your skills further.
In addition to this, it is important to know your customers and have a good understanding of your industry. Once you know your customers, you will be able to design your products and services to cater to their needs. In parallel to this, when you learn more about your industry, you get a good insight into the latest trends and tools, as well as your biggest competitors in the field.
Partner with the Experts
Another entrepreneurial practice that you should follow is hiring or partnering with the experts. The kind of people you work with is considered as one of the biggest factors that dictate the success of your business. In the same manner, the people that you surround yourself with will influence who you become later on. Thus, it is important to hire people who are equipped with the knowledge and skills that can help you achieve your business goals. It is also important to partner or collaborate with seasoned entrepreneurs who can share with you their best practices when it comes to running a business.
Work on your Budget
As an entrepreneur, for sure, one of your goals is to be able to gain a fair share of the market and eventually generate positive revenue. However, to do this, you need to be able to work on the budget of your business and be able to manage your cash flow effectively. Thus, you need to finance creatively and work around with the funding that you already have or be resourceful in acquiring the additional funds that you still need.
Leverage on Technology
How business is done in this modern-day and age has been totally revolutionised compared to the business processes back in the day. It is important that you equip yourself with the knowledge of the tools that you can use to implement automation in your business processes. These tools will eliminate manual and repetitive tasks that will allow you to have more time on your hands, which you can redirect to focus your attention on other aspects in your business that need to be managed.
One of the software automation tools that you can use for your business is an invoicing software that will allow you to download invoice templates and schedule an automatic sending of these records to your clients. Invoice automation tools are offered by cloud accounting solutions such as Freshbooks. The availability of FreshBooks is not in the UK alone, but it is also available in Ireland, as well as in the US regions. Online invoice templates will allow you to send invoices in bulk and batches in a timely manner, which comes in handy as your business grows to scale.
Aside from invoicing software, you also need to look into digital storage solutions. In order to be able to retrieve the records you need in a jiffy, using a cloud-based server is an ideal option. This ensures that your business documents and records are available and that they are stored in a secure and safe manner.
You will be able to effectively manage the projects in your business using applications and tools that you can access in any of your devices. Using project management tools, you will be able to track whether you are within your allotted timeline in terms of reaching a milestone for your project. You will also be able to assign tasks to your team accurately and follow up on deliverables as necessary.
Another technology that you need to be familiar with is all about collaboration programs. In this modern-day and age, you now have the opportunity to host conferences, even when you and your team are not in the same location. This is because of collaboration programs that sync in a variety of devices, which allow you to hold video conferences and audio calls for as long as you have a stable and reliable internet connection.
Challenges are inevitable in running your business, but don't let this dishearten you, rather, treat these difficulties as something that you can use to strengthen your skills.
Finance creatively and learn as you go because the successful entrepreneurs did not have all the knowledge they needed while they were starting.
In the same manner, choose to hire or partner with the experts because there is just so much that you can learn from them in terms of running and maintaining your business.
In parallel, leverage on the tools made available through the advancements of modern technology to free up your time and focus on the other aspects of your business that may need more of your attention.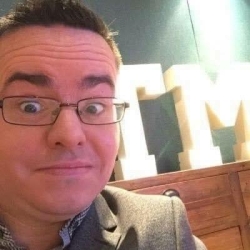 Latest posts by Ricky Willis
(see all)