No matter how DIY savvy any dad can become at home, I'd take a good bet that the radiator, for as accessible as it is, is still something of a land of mystery for many of us. In every room, you find this big lumbering bit of metal that is supposed to keep everywhere from the living room to the kitchen toasty, even in houses no one seems to know how to close the kitchen door.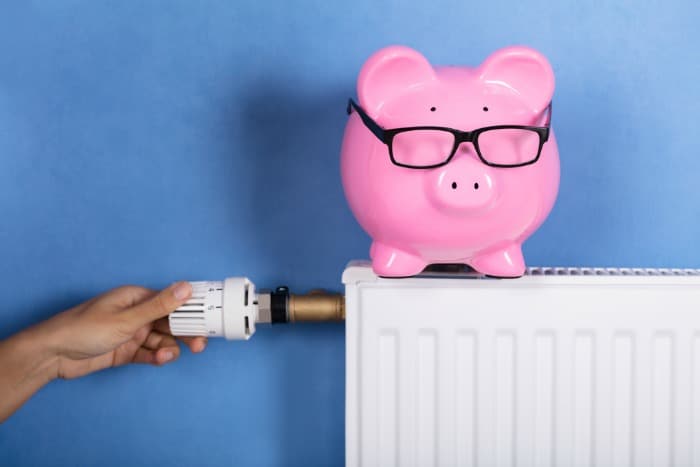 £10 BONUS OFFER: Earn easy cash by watching videos, playing games, and entering surveys.

Get a £10 sign up bonus when you join today.

Join Swagbucks here >>
Without cracking open the radiator and having a good look inside, what should you be looking out for in terms of common problems and ways to save money when using your radiator?
Thanks to the lovely folk at Trade Radiators, here are some top tips every dad should know about radiators and how to take care of them around the home; from keeping things moving to finally figuring out what the numbers on your valve mean.
The 99p trick
Bleeding your radiators is always the first tip you'll see in every single radiator tips article ever written. But none actually tells you the easiest way to get a radiator key. Over the years I've used screwdrivers, butter knives and all sorts to get in there and open the top of the radiator, but it often leaves me in a blind panic when that first bit of water sputters out and hits the wall.
That's why I spent the grand sum of 99p to get a proper radiator key, and I didn't even leave the house. The next time you're going to buy something on Amazon, make sure there's a radiator key in the basket. In fact, take a second now to go and pop in there…. I can wait.
Now they mostly come in packs of two around the £2 mark, so get yourself a pair the next time you're buying something. And here's where the vital part kicks in; put each key in a different place. I used to keep one in the kitchen drawer where all the odd ends go, but now I always know I have two hidden around the house, and I'll know where at least one of them is.
And, if you cannot get one, here is how to bleed a radiator without a key.
Cold spots should never be ignored
Bleeding radiators help get the air out and hot water in, but what happens when you run your hand along and notice there's a big cold spot in the middle?
The bad news is that it's most likely dirt and sludge starting to build up in the radiator, and it really shouldn't be ignored. If you notice it and aren't sure if it trapped air, bleed the radiator with one of your neatly tucked away keys, making doubly sure to have a towel to catch water. It's often the case that if a cold spot has dirt in there, some will come out when you open the radiator up, so you'll want to catch any before it sputters dirt around.
Unluckily, you can't just bleed the radiator and hope the dirt all comes out. You'll need to get the whole thing power flushed. If you're confident it is just the one radiator, and are handy with your spanner, it is possible to close off the radiator and get help to lift it in the garden and hose through it at full power. If you're not confident, get someone in to do the job and check that your whole system doesn't need flushing too.
The heating is probably all wrong
This last point is going to be the biggest revelation for those of us who have always been confused about the numbers on a radiator valve; even more so than the dial on the fridge or toaster.
Valves with the numbers on them are called thermostatic valves. They have a valve inside which expands and contracts when it reaches a specific temperature. Now here's the thing that should surprise you; you almost never need it set to 4 or 5.
When you set the valve to a number, you're telling the little thermometer in the cap that you want it to a set temperature. This value varies from brand to brand, but a rough rule of thumb is that 3 is equal to 20°C, but they don't set it to an affixed number as rooms are all different shapes and sizes.
Why does this matter? Well, if every room in your house has been set to 4 or 5 for years, and both the radiators and room are always roasting, it's a massive waste of fuel. You should be setting the valve to 1 or 2 and seeing if the room feels warm. You'll end up using less fuel in the long-run, and all from turning the knob down a touch.
Now get those radiators seen to!
Thanks for reading, and hopefully you can become the radiator master in your home. If you've got a bit of time free and feel like you should be fixing things around the house, why not read Basic Home Repairs That You Can DIY to Save Money.
Latest posts by Skint Dad Contributor
(see all)