Are you wondering why you should learn to trade in CFDs? Find out more about the benefits of trading CFDs and why they're a top option for everyone.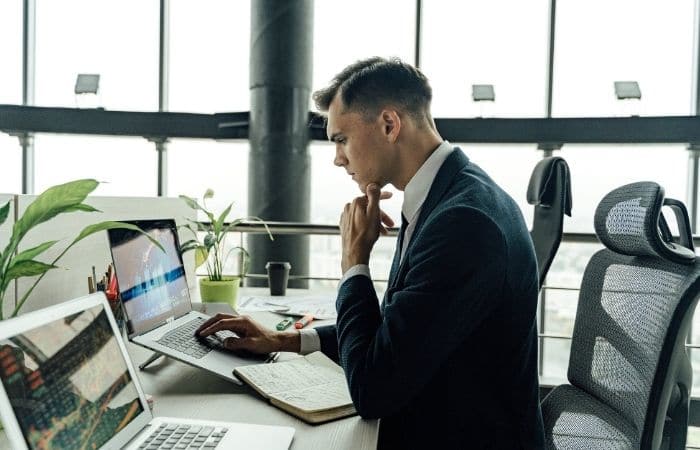 £10 BONUS OFFER: Earn easy cash by watching videos, playing games, and entering surveys.

Get a £10 sign up bonus when you join today.

Join Swagbucks here >>
If you're considering entering the stock market, you'll have an enormous number of options to weigh up. However, rather than just heading for traditional stocks and shares, an increasing number of investors are opting for CFDs instead.
Contracts for Difference, or CFDs as they're more commonly known, are a simple way to take full advantage of movement in the market, without having the onerous task of acquiring and selling assets. Here's a closer look at CFDs and why they're something that everyone should consider.
Simple and flexible
If you're relatively new to the stock market, the idea of trading may seem intimidating. And it's true, there are some investments on the market which are incredibly complicated and better suited to experienced traders. But that's not the case with CFDs.
The simplicity and flexibility mean that CFD trading is for everyone, whether you're just beginning to dip your toe into the pool of investments or you're an experienced pro.
You can trade on the market you choose, and you won't need to worry about managing stock or assets. With CFDs, you're only speculating on the change in price and collecting profits if you forecast correctly. This straightforward basis makes CFDs very attractive to traders at all levels – and if you predict accurately, it is potentially very profitable.
Invest in a falling market
When the economy is fragile, it's not always easy to find stocks or shares that are offering value. This can mean investors need to keep their hand in their pocket and wait for the market to turn.
That's not the case with CFDs as you can go long and short. In other words, you can predict that a price will fall or rise. It doesn't matter if a price drops, as long as you expected movement in the right direction, you'll be in line for a profit.
Invest in your speciality
You don't need to be an expert in an industry to trade CFDs, but it will certainly help if you have existing knowledge. The breadth and diversity of CFDs mean that it's possible to use your information to successfully increase your chances of trading.
There are CFDs on all kinds of markets, including both domestic and international. Trade on indices or commodities, or a particular sector if you prefer.
The enormous flexibility of CFDs which permit investors to choose their favourite area means you can take advantage of your strengths.
Protect yourself
CFDs are no different than other markets; it's just as possible that you'll lose money. Every investor loses money sometimes, and having a clear strategy to manage your losses is vital.
One of the benefits of CFDs is that you can use a tool known as a stop loss order. If the market is clearly moving in the wrong direction, you can opt to limit your losses and shut down a trade. A stop loss order is an automatic barrier, where you specify at which point you want your position to close. As soon as the market hits this point, your position will be closed, protecting you from more considerable losses which can quickly occur in a volatile market.
Before trading CFDs, it's essential to understand that you can lose money. However, by following advice from experts and using all the resources available, it's possible to create a strategy which gives you the best possible chance of overall success.
Latest posts by Lorna Beattie
(see all)