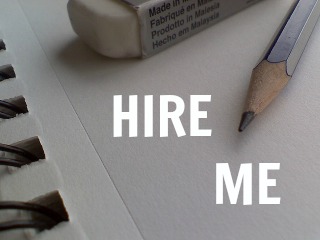 If you are in need of a writer for your website or blog with a track record of producing high-quality content that will engage readers, increase traffic and secure more customers, you're in the right place. Get in touch to discuss your needs today!
I am the founder and editor of the award-winning Skint Dad Blog and I know what it takes to produce engaging content.
As well as being a columnist for the Mirror online and the Kent and Sussex Courier, I also regularly contribute to well-known sites and magazines such as BT, Quidco, Moneywise and MoneyAware.
Find out more about our media appearances.
Quality of service
With me on board, not only can you expect a high level of efficiency and competence, you'll also be safe in the knowledge that the content I create will be of the highest quality and I would happily put my name against it.
Although requests are rare, I am happy to revise every article produced as I want you to be 100% happy with the work received.
Social network promotion
If relevant to my audience – as a client of mine you will also have access to my social media networks.
Published work can be shared with our 18,000+ strong Twitter followers, 3,000+ Facebook followers and again if relevant, my email list.
Other Services
As well as offering my services as a writer, there are a number of other services I can offer.
Do you have a Twitter or Facebook account that isn't producing the results you want? Maybe as a busy business owner, you just don't have the time to manage them yourself? Whichever it is, I can help. From helping you follow the right people, to engaging them in the correct way, I can ensure your company or brand stands out in a crowded market.
Forum and blog commenting
If you want to engage your target audience, then commenting on relevant blogs and forums will bring you the traffic you desire. It's a painstaking task but one that offers great rewards. I can help you find the right platforms to comment on and engage with users on your behalf in the voice of your brand.
Testimonials
"Skint Dad aka Ricky has his own channel on the Kent and Sussex Courier website courier.co.uk and always provokes a reaction, comments and retweets, which is really pleasing. Also, and this is important, he files his copy every week, on time and it rarely needs altering."
Ed Fleming, Head of PR, Savoo
"Ricky was the obvious choice to win Savoo's Smartest Shopper Award 2013 and since that day he's gone from strength to strength. Ricky is not only a great money-saver with an inspiring story but also a great writer with an eye for an opportunity and will to succeed."
"We've been working with Ricky for a few months and are really pleased with the content he provides. His style is very engaging and whilst it was a new topic for him he has grasped the message well. Just as importantly he delivers what he says he will."
"Ricky has been a Cool Cookery guest blogger for a few months now and we have been extremely impressed by his creativity and reliability. He produces engaging content for Cool Cookery and has helped to spread positive messages about frozen food. We're extremely lucky to have him as one of our guest bloggers."
Get in Touch
If you are interested in any of the above services please do not hesitate to get in touch with me. My email is ricky@skintdad.co.uk.