A good credit score is becoming increasingly important in modern society, so it is generally always a good idea to check your credit report often.
This can give you a good idea as to whether you have a good credit score so that you can reap the rewards of being a good borrower, or it can show you that your credit score is poor and you need to make plans to improve it.
In this piece, we will discuss the best credit score apps available to UK users so that you can check your credit score to find out whether you are on the right track or need to make some improvements.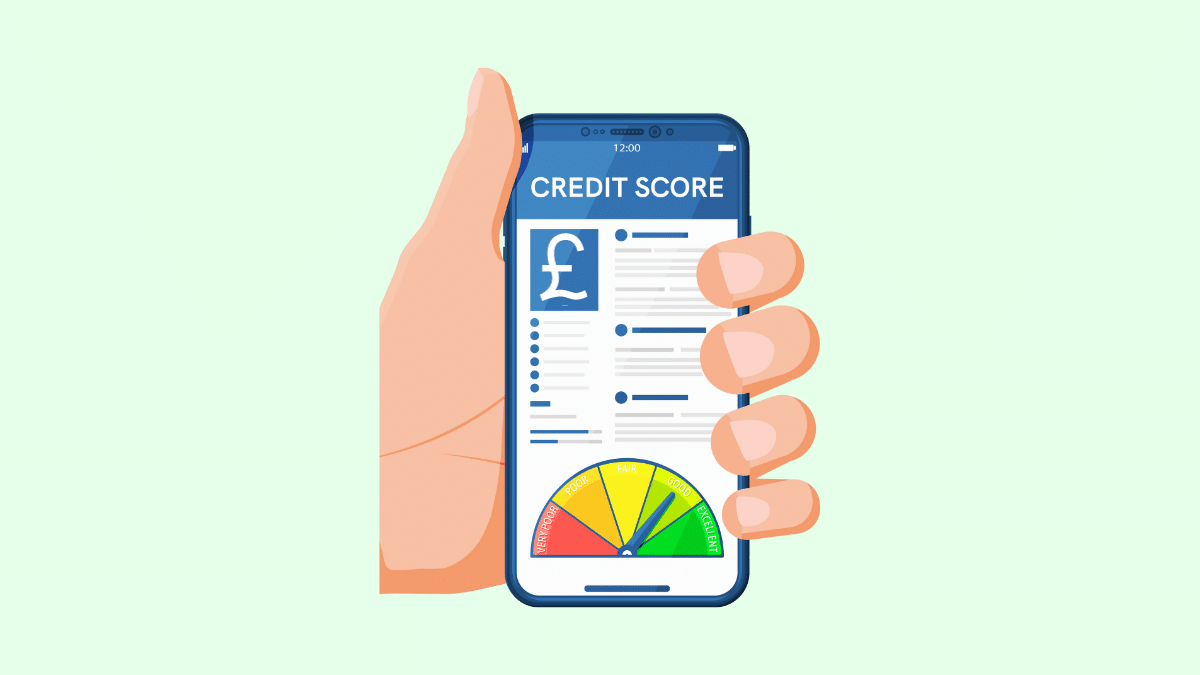 £10 BONUS OFFER: Earn easy cash by watching videos, playing games, and entering surveys.

Get a £10 sign up bonus when you join today.

Join Swagbucks here >>
What is a credit score, and why is it important?
A credit score is a 3-digit number worked out on the information found in your credit report, which can include the amounts you owe in total, your payment history, how long your accounts have stayed open, and the overall activity of your account.
Your credit score is important because it is often used by finance companies, landlords, banks, and retailers that offer credit to determine whether or not you are a reliable borrower who will pay back what you owe on time.
A poor credit score will likely result in you being unable to get a loan, being offered higher interest rates, or even being rejected for a mortgage on a property you had your heart set on.
Checking your credit score is also essential as there is always the possibility that it could be wrong, which would mean that many people and financial institutions likely have the wrong idea about your financial reliability.
One of the most important reasons to check your credit score is to ensure that you aren't a victim of identity theft, as there is also always a slight possibility that someone could be using your profile fraudulently to open accounts or borrow money.
The best way to check your credit score and credit report is by using a credit score app, which is why we will list some of the best options to choose from in more detail further on.
You can use these apps to review credit reports for free, but why are they so kind to offer this to you?
The companies use your data to work out other credit products that may be suitable for you. They display ads and email you to suggest you sign up for a new loan, new credit card or other financial products. They receive a referral fee if you sign up.
If you struggle with debt and may be tempted to get into more as it's pushed at you, consider only downloading (and then deleting) when you need to check your score rather than keeping an account all the time.
What are the three major credit bureaus?
Credit bureaus, which can also be known as Credit Reference Agencies (CRAs), collect information about your credit agreements, rent agreements, and basically any other borrowing you do and how good you are about paying it back.
This information is accessible to lenders who will use it to determine your financial health and whether it would be a good idea to offer you credit or not.
The three main Credit Reference Agencies in the UK are Equifax, Experian, and TransUnion, and each of them can provide you with different credit reports.
Best credit score apps
Listed in no particular order below are some of the best credit score apps in the UK.
Experian
The Experian app is a gateway to understanding your credit profile.
It offers free access to your credit score, with an option to upgrade for a comprehensive view of your credit report and additional services such as CreditMatcher.
As one of the leading credit reference agencies, Experian provides reliable and accurate information, aiding you to accurately assess your financial standing.
The app also offers educational resources to help you understand the importance of your credit score and how to improve it.
The upgraded version provides a more detailed analysis, identity fraud monitoring, and personalised financial product recommendations.
ClearScore
ClearScore allows you to access their credit score and report from Equifax without any charges.
Its dashboard not only displays your credit score but also provides a clear breakdown of the factors contributing to your score.
It also offers actionable advice on how to enhance your score over time. The educational resources available on ClearScore aim to simplify credit management, making it more accessible and less daunting for users.
Credit Karma
Credit Karma is another great free credit score app that can provide you with both your Equifax report and your TransUnion report.
Credit Karma also offers users personalised tips on how to improve your credit scores based on information relating to your Equifax and TransUnion scores.
Thankfully, you also don't need to enter your credit card information into the app to receive information relating to your credit report and score, as you will only need to confirm your identity.
However, it does offer you the ability to link your credit card accounts to the app, which will allow you to keep track of all of your spending, and how it affects your credit score in one place.
TotallyMoney
TotallyMoney provides free access to your credit score and report from TransUnion, ensuring you have a clear understanding of your credit standing.
The platform offers a monthly credit report, allowing you to track changes in your credit score over time.
It also provides an analysis of how different financial behaviours impact the credit score.
TotallyMoney provides ideas for credit management, providing resources and tools to help users work towards improving their credit health.
MoneySuperMarket Credit Monitor
MoneySuperMarket Credit Monitor gives free access to your credit score and report from TransUnion.
It not only provides a snapshot of your credit standing but also offers practical advice on how to improve your score.
Being part of MoneySuperMarket, they share suggestions for a range of financial products and services.
MSE Credit Club
MSE Credit Club gives free access to your Experian credit score and report anytime you wish. It shows you your score and also helps you understand your full credit profile.
They also provide tips and insights on how to boost your credit score.
FAQs
Which free app shows the most accurate credit score?
Many users have stated that Credit Karma's scores are often very close to their actual FICO score, which makes it one of the most accurate free credit score apps around.
The scores calculated by each provider are done differently, so they will never match each other. However, you can take a look at the average credit score in the UK to see where you tally against them.
Which is better, TransUnion, Equifax, or Experian?
Experian and Equifax's apps are both about as accurate as each other; however, Experian offers a much cheaper subscription, making it better value for money.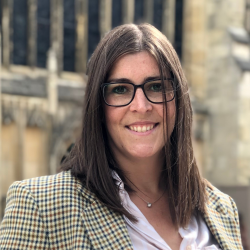 Latest posts by Naomi Willis
(see all)