More than ever, people in the UK are looking to supplement their income by finding a job where they can work from home.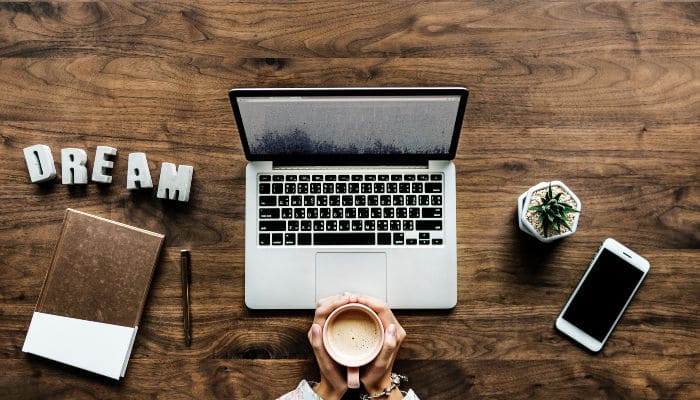 £10 BONUS OFFER: Earn easy cash by watching videos, playing games, and entering surveys.

Get a £10 sign up bonus when you join today.

Join Swagbucks here >>
---
---
And in an era where we are more connected than ever through the internet and social media, there hasn't been a better time to find genuine opportunities to earn extra money. You might even find a whole new career!
But where on earth do you start?
You can go around in circles trying to work out what's a legitimate job opportunity (and what's not).
Just be sure to never pay any money upfront for an "opportunity" that seems too good to be true, and stick with genuine work from home jobs that won't see you out of pocket!

Genuine work from home jobs
If you're looking for a genuine work from home job in 2023, this is where you want to start.
Although this guide is geared towards the UK market, if you're here from the US, Australia or Canada, these jobs could work for you as well – which is the joy of working from home.
Freelance Writer
What do they do?
As a Freelance Writer, you write and edit for online and offline publications. This could be writing for websites, blogs, magazines, or adverts.
There are so many different industries, so you could look to specialise in one area or branch out and cover lots of various topics.
What do you need?
This is where GCSEs go out of the window, as you don't need any special training. However, you do need a good grasp of the English language, and your grammar needs to be on point.
You'll need a PC/laptop and access to the internet.
Perfect for: People who love to write.
Earning potential: With freelance writing, you'll generally be paid for each article you complete, and it can also be based on the number of words you write. You could look to get around £10-£20 for smaller commissions or even hundreds for longer, more in-depth articles when you're established.
Top tips: Make sure to proofread (at least twice) before sending your finished copy.
To succeed as a freelance writer, you need to showcase your work. The best way to do this is to start a blog. You can then display a portfolio of work you've done and include links to published pieces.
Having a blog is also the best way for new and potential clients to find you.
You could also look to pitch real-life stories to publications and use case studies. People sell a story to the press, but you can be the middle person and pitch the idea.
Useful links: Set up your profile on the Fiverr marketplace to start advertising your services, and take a look at Grammarly (which is free!) to help with proofreading.
If you are just starting out as a freelance writer, consider enrolling on an online writing course where you can expand your writing knowledge, polish up your punctuation, and even niche down into a particular topic.
---
---
Virtual Assistant
What do they do?
As a work from home Virtual Assistant, you support the admin of someone else's business/tasks – all remotely.
It can be a whole lot more than that, though. You may organise people, their diaries, finances, social media channels, data entry, or act as a proofreader – and that's not even touching the surface!
What do you need?
You have to be mega organised yourself.
Most Virtual Assistants may never meet their clients face to face, so you must have excellent communication skills, as well as superfast broadband. You will also need to be computer savvy and understand file-sharing tools like Dropbox and Google Drive.
Perfect for: A resourceful, self-starter.
Earning potential: Full-time salaries can pay you around £25-£30,000 a year. Some VAs look to charge around £25+ an hour, depending on the skills and services you offer.
Top tips: Look to hone your skills and specialise in one area (like newsletter marketing, SEO research, transcribing), which can see you attract high pay, as there are fewer people with the same skill sets.
Useful links: Step by step guide on how to become a Virtual Assistant
---
---
Audio Transcribing
What do they do?
As a transcriber, you will listen to audio or watch videos and type up what's been said.
It could be for any range of subjects, and you could transcribe notes, caption videos (both spoken words and describe sound effects), or subtitle videos for YouTube or even for film or a brand's marketing video.
What do you need?
You simply need a laptop/desktop and an internet connection. You will also need excellent English language and grammar skills. It may also be a good idea to have a pair of headphones, so you don't get distracted listening to what you need to transcribe.
If you can write in a foreign language, you will get higher paid opportunities.
Perfect for: Fast and accurate typists.
Earning potential: You will usually get paid per audio you listen to or per minute of the video you transcribe. (Be aware that listening to one hour of audio may take you two or three hours to type up.) On average, translating subtitles for video will make you around $958 a month, while captioning and transcribing will earn you $245 a month.
Top tips: Set up a PayPal account, if you haven't already, as you will likely be paid in that way (you're able to transfer it straight into your bank).
Useful links: Try a typing test here (it never hurts to check if you're fast/accurate enough!). You'll want to be aiming for at least 45-60 WPM (and you'll need to be accurate.
You can also start training to become an audio transcriber today with this affordable course from Udemy.
---
---
Graphic Designer
What do they do?
As a Graphic Designer, you will design and create all manner of images, graphics and typography for your clients.
They could be looking for new logos for their company, brochures, packaging designs, website design, posters or banners, newsletters, social media posts and even GIFs.
What do you need?
You will be following the brief of your clients, so you need to be able to track deadlines and be a self-starter.
As well as creative skills, you will need to have a passion for design.
A basic computer setup won't work, so you will need to invest in software like Photoshop (or similar) so you're able to create your designs digitally.
Perfect for: The artistic types who can't stop doodling
Earning potential: You could see earnings of around £30,000 a year. However, this will depend on your own experience and your client base.
Top tips: Don't stop drawing and sketching. As you're starting up, use anything you complete to build your portfolio, so you've got examples of your design skills.
Useful links: Affordable online graphic design courses to get you started.
---
---
Survey Taker
What do they do?
As a Survey Taker, you earn money giving your opinion on a variety of topics. In one survey, you could be sharing your thoughts on the branding and design of a new savoury snack that a major brand is looking to launch, and in the next, you could be giving your views on banking.
Your feedback will help shape the way businesses, governments and community groups develop products and policies.
What do you need?
You need to be willing to share your honest opinions about products, as well as not talk about the information you've seen (as much of it is sensitive, as products are still in development)
Access to the internet is a must-have. Most surveys allow you to complete them with access to a decent smartphone, but some do ask that you complete them via a desktop computer.
Perfect for: People who are happy to share their thoughts and opinions.
Earning potential: You get paid per survey completed and could see earnings of £200+ a month.
Top tips: Sign up to several different survey sites, so you've got the opportunity to access lots of various surveys.
Swagbucks is a great one to get started with as they offer an exclusive £10 signup bonus if you go through our link.
Useful links: Best paid surveys
---
---
Tech Support
What do they do?
A work from home technical support job is when you offer help with the software or hardware of products. You could be providing tech support to businesses, or you could be assisting consumers with a product.
You will ask questions to determine issues and use your knowledge to walk through how to resolve the problem. This could be over the phone, via email or using live chat.
What do you need?
You will need to have strong communication skills and be able to talk about technical jargon in simple terms.
You'll need to have a good knowledge of the software and hardware of the products you are supporting (however, there will generally be training).
Perfect for: People who are tech-savvy and quick learners.
Earning potential: You could earn £9-£15 per hour but can charge more if you've got knowledge in a specialist area.
Top tips: Always keep on top of the latest software and IT trends to keep your skills and knowledge sharp.
Useful links: Apple offers At Home Advisor jobs supporting their products, service and accessories. If you're an expert in a particular software package or can help troubleshoot hardware, look to advertise your skills on Fiverr.
---
---
Online Customer Service
What do they do?
Having a home-based customer service job, you provide advice and guidance 0n behalf of leading brands. You will generally answer inbound calls as and when they come and record notes from the phone call.
You may also need to provide customer service via a chat facility or email.
What do you need?
Make sure you have access to a quiet space to work (with no interruptions) as you'll be the voice of a company.
You will need a desk and chair, as well as a Windows PC, corded phone, headset and phone with broadband. Be aware that you may be asked to plug your broadband in as WiFi connections can't always be trusted.
You will also need to have some level of flexibility as you may be asked to work weekends.
Perfect for: People who can work set shifts, have excellent communication skills and have some knowledge of IT as you'll be using a phone and computer a lot.
Earning potential: You will get paid for each hour you work, including time spent waiting for calls and updating systems, as well as time talking to customers. Some companies will take you on as an employee, but some will ask that you're self-employed. You'll find the hourly pay is around £9 per hour (or £10.55 per hour in London).
Top tips: You will get training before you start working, but make sure to revise your training notes regularly so you can answer customer questions.
Useful links: You may see some "opportunities" advertised online; if it seems too good to be true, it may well be. Some companies do recruit directly, but there are usually roles via Sensee (employed) or Arise (self-employed).
Some jobs have more need than others (which my mean you get paid more)! Check out the most in demand jobs (UK)
---
---
Blogger
What do they do?
Bloggers share their opinions on a variety of subjects on their own websites; some are very personal, but others can be more factual.
As well as writing and editing content for the blog, a blogger will manage social media channels, business development, graphic design and SEO, to name a few.
What do you need?
Once you've decided on your niche and blog name, you need to start a blog, create social media channels (and grow them) and get writing.
You'll also need a bit of patience as the payoff isn't immediate, so you need to keep the momentum and build up a readership.
Perfect for: Oversharers and people who find the technical side of running a website interesting (it's not all about writing).
Earning potential: You can earn money through sponsored campaigns on your site, as well as on social media, through affiliate marketing and display advertising. Depending on how much work you are willing to do, earnings are uncapped, and many full-time bloggers are now making around £100,00 a year. Some bloggers have also gone on to be published authors, TV presenters and even major celebrities!
Top tips: When you reach 25,000-page sessions, look to join the Mediavine advertising network as your earning potential will be far higher.
Useful links: Best affiliate networks in the UK | Start a blog from scratch | WPBeginner Affiliate Marketing tips
---
---
Ironing Service
What do they do?
While you may like ironing, there are loads of people who don't or haven't got the time to do it themselves.
You've got two options: start your own ironing business from home, or find an agency or company who'll take you on. You will then iron clothes by the bag for your customers within an agreed timescale.
What do you need?
Setting up an ironing service where you work from home is quite easy. It might sound obvious, but you'll need a decent iron and an ironing board (which you likely already have). On top of that, as it will look professional, have a supply of quality hangers to return the items. You'll also need to get professional indemnity insurance, just in case you accidentally burn through something.
Create a Facebook page with useful information and client recommendations. Then, join local selling pages and advertise your services. Gumtree allows you to advertise for free too.
Perfect for: People who are comfortable standing for long periods. It's also best for non-smokers as you won't get repeat customers if clothes are returned smelly.
Earning potential: The amount you make depends on how many regular clients you get. The most common way to charge is per item or by the weight of a bag. The average charge per item ironed (a shirt) is around £1.50, or per weight of a bag of clothes is around £5-£5.50 per kg. You'll want to charge individually for items like shirts/blouses as they take more time. (It's best to research in your local area to see what the competition charges).
Top tips: Offer to iron friends and family's clothes for free in exchange for some testimonials. Also, offer a refer a friend discount to help build up a client base.
Useful links: Business insurance for ironers
---
---
ESL Teacher
What do they do?
As an English as a Second Language (ESL) Teacher, you support people (both adults and children) from all over the world who are looking to improve their language skills by teaching English online.
What do you need?
You will need to be fluent in English, and some people will want you to be degree educated. You will need a good internet connection as well as a Skype account so you can video chat with your students.
Non-native English speakers are looking for people to help practice their conversational skills, so it would be good to have plans for each of the "lessons" and a way to test and record results to provide feedback.
You don't always need to be a qualified teacher, either.
Perfect for: People who have patience and are good at communicating. Also great as jobs for ex teachers.
Earning potential: You could look to charge around $25 per hour.
Top tips: Look to take a CELTA or TEFL training course to improve your knowledge and learn how to become a tutor.
Useful links: Online TEFL course
---
---
Travel Agent
What do they do?
As a home-based Travel Agency, you will usually work for a host agency and find holiday deals for people looking to take a break.
While you may think people book their jollies online, there are still loads of people who are looking for a personalised approach when it comes to booking a holiday abroad or in the UK.
What do you need?
You'll need a good internet connection, phone line, website, printer and knowledge of the world. You can choose to specialise in one area of travel (like business travel, or weddings, Disney, cruises etc.) or you can be more generalised, but you will need to become very familiar with the types of holiday you sell so you don't disappoint your customers.
It would be a good idea if you've studied a BTEC in Tourism in the past, so you have some background knowledge, but it's not essential.
Perfect for: People who love to travel, enjoy networking and are great at finding a bargain.
Earning potential: You receive a commission on each holiday sold, and earnings are uncapped. Working full time (as self-employed) you could look to make around £32,000 per year.
Top tips: Do your research on host agencies to see what level of commission you need to pay back/if it's a franchise, and how much training and support they can offer you.
Useful links: Institute of Travel & Tourism
---
---
How much should you charge as a freelancer?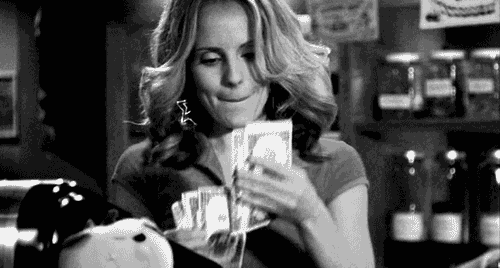 It can be hard to work out what freelance rates you should charge your clients while still being able to take a good or above average salary to cover your own needs.
Be sure to do some research, don't undersell your skills and talent, and you need to consider extra things.
If a company pays you, they take care of a lot of extra things as part of your regular salary. Being self-employed means you'll need to factor this in yourself.
Included in your freelance rate (whether you charge per hour/day/project), be sure to make sure you account for:
Holiday pay
Sick pay
maternity/paternity pay
National Insurance/tax
Mileage
Business Insurance
Equipment, PC/phone/broadband
Your home utilities, water, gas/electric, rent
Declaring your income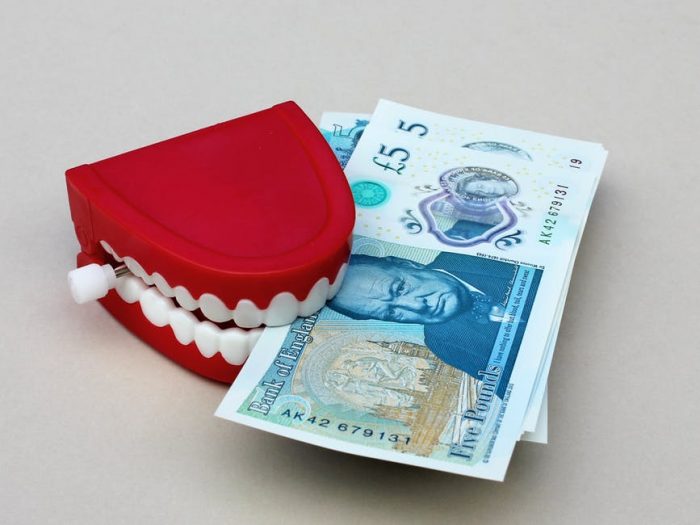 Congrats on securing a new work from home job.
Now you're working, you need to make sure that you declare any new income to HMRC. It is straightforward to do.
Head over to the HMRC site and register as self-employed.
Keep records as the months roll by for what you're earning and your expenses. You will need this to complete an end of year self-assessment.
Working from home jobs (UK based) also means you can deduct expenses such as the working from home tax relief.
Is it legal to run a business from your home?
When you are running a business from home, there are lots of things to consider.
There are so many different self-employment business ideas, and most are fine to do from home.
In the majority of circumstances, it's legal to run a business from your kitchen table, shed or garage.
You may need to get permission from your mortgage provider/ landlord and even the council, depending on what kind of business you plan to do.
---
---
Why we don't mention MLMs
MLM stands for Multi-Level Marketing. You've likely seen people offering you products via social media or even your friends trying to sell you the latest in "something".
You may recognise MLM brands like Utility Warehouse, Herbalife, Avon, and Scentsy, but you can also see products like nail wraps, greeting cards, books, diet drinks, skincare, cosmetics, candles, bath bombs, kitchen gadgets, and even bras!
While "networking" and word of mouth selling is one way to make money, it's all about building a team where they employ remote workers themselves.
To make any decent money, you need to get people to sign up to be part of your team and sell too. The recruiter earns money off everyone in their team (which is why they are so keen to sign you up!).
It may seem like an easy win: work from home, set your own hours, don't worry about childcare costs, be a "mum boss", and the person who tells you "we fund all our holidays and got a free car", but it's not always like that.
For many of these companies, you will need to pay out for setting up costs/a starter kit. However, some 99% of people who join MLM companies lose money and find it's not legitimate work.
I'm not saying don't try an MLM if you really want to. Please just go into it with open eyes and having done your research first.
We also try and avoid other scam jobs like working from home jobs packing envelopes which will lose you money.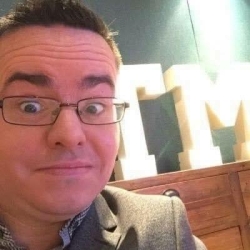 Latest posts by Ricky Willis
(see all)