Do you have some spare time on your hands, and are looking for a way to earn some extra cash? Then a side hustle may be the best option for you!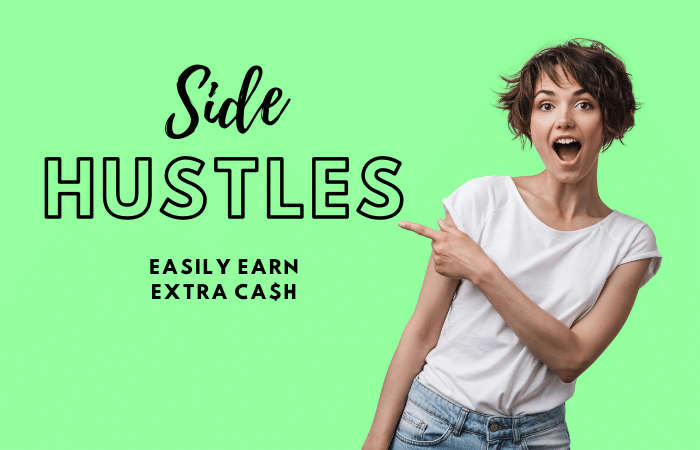 £10 BONUS OFFER: Earn easy cash by watching videos, playing games, and entering surveys.

Get a £10 sign up bonus when you join today.

Join Swagbucks here >>
Side hustles are a great way to make quick cash outside of your day job.
On top of this, there are thousands of side hustle ideas out there, so there's sure to be something that you can try.
Take a look below to see what we consider are the top 50 side hustle ideas in the UK – and the basics you need to know about each idea!
50 side hustle ideas UK edition for 2023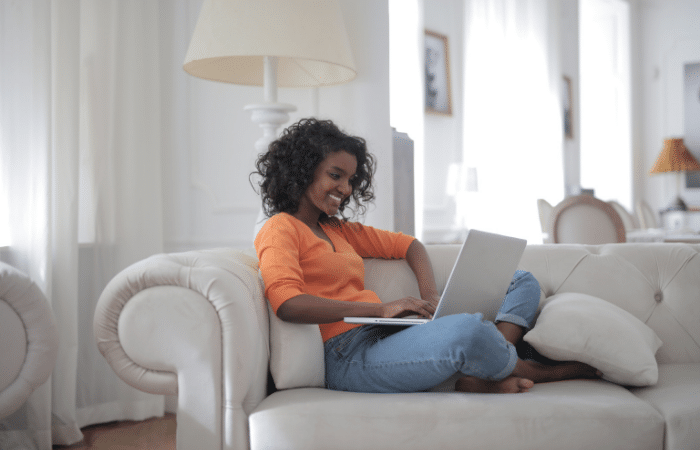 Blogging
Blogging has truly picked up traction in the past couple of years or so, which is why it could make an excellent side hustle.
Whether you are simply sharing your thoughts, reviewing products, or offering a guide to programming, consider setting up an online blog to make some cash.
Using affiliate networks to earn commissions is a great way to get a passive income, but you can also earn through display advertising and sponsorship deals.
Freelance content writing
With millions of people around the globe looking to set up a website and fill it with interesting content, now is the time to consider offering freelance content writing on the side.
Writing engaging content that grabs the reader's attention can be difficult – which is why freelance writers are highly sought after.
Whether it's been years since you won that poetry contest in school, or you just enjoy creative writing, consider checking if there are any freelance content writing roles available to you!
Pet sitting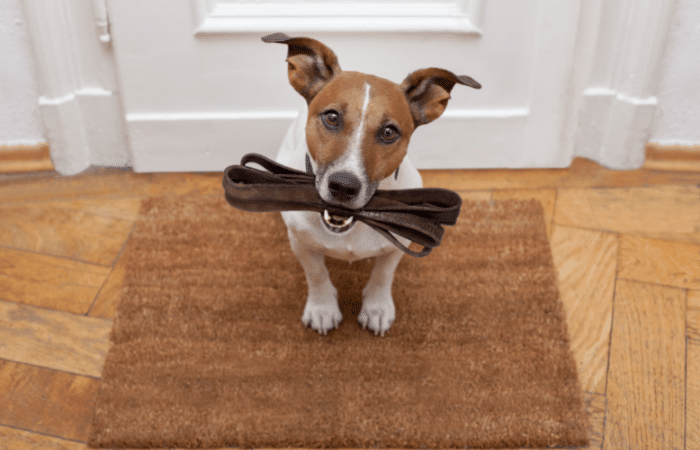 Are you the sort of person who loves spending their time with pets?
Then have you ever considered looking into pet sitting?
Pet sitting services are much like more traditional babysitting, with the main difference being that you will look after pets while their owners are away.
You'd either help during the day while the owner is working or during longer times when they are on holiday. This can be walking the pet, feeding them, clearing up, and giving medicines.
This is not only a great way of making money, but it also allows you to hang out with cats and dogs, and other animals – who can say no to that?
Childcare
Babysitting or au-pair roles have been around for hundreds of years, ever since nannies were used to looking after royal children.
To this day, childcare services are still highly valued in our society so if you're good with kids consider working part-time as a babysitter.
Filling in surveys sites
Companies and brands across the globe are looking for quick ways to get customer opinions on new products or services.
One way they do this is through the use of paid surveys – and most of these will pay. You could potentially earn £200 a month with a few minutes of work a day.
If you find yourself in need of a little extra money and you don't mind spending time filling out online surveys, check out this side hustle!
Get started with Swagbucks, YouGov, and LifePoints.
Delivering for Amazon
Amazon's Flex feature allows anyone interested in delivering for Amazon as a side hustle access to what they need.
Once you've signed up with this programme you'll be able to select a block you can work on and start earning money.
The best part is, if you already own a car, there are no start-up costs – all you need to deliver for Amazon is a car!
Dog walking
If you love dogs, then a dog walking business may be an ideal side hustle for you.
It only takes an hour or so out of your day and can be a great way to not only make money, but to also get some bonus exercise in.
There are even some popular apps out there that allow you to find people quickly who are looking for a dog walker.
Check out PawShake and Rover to see what's available in your area.
Then, after you've done a bit of research and can see a need in your local area, take a look in more detail at how to start a dog walking business.
Cleaning
Do you spend your free time watching shows like 'How Clean is Your House'?
Then you may want to look into working as a cleaner outside of your full-time job.
Cleaning services are needed in every industry, so if you don't mind getting your hands dirty, there's a fairly decent amount of cash to be made!
Take a look at this guide on how to start a cleaning business.
Tutoring
With the popularity of Zoom in recent years rising, tutoring as a side hustle has never been easier.
If you consider yourself knowledgeable in a specific topic, then you may be able to find a tutoring side hustle that you can do completely virtually.
Just keep in mind that some tutor jobs will require relevant qualifications – so always research before you dedicate yourself to a specific hustle idea!
Teaching Engish online is a great way to earn extra. Find out more information about how to become a tutor here.
Crafting
Are you the type of person who likes to get hands-on and craft things yourself?
Then consider getting into crafting.
What's more, if your crafts are well-made you may even be able to sell online on sites such as Etsy. (Find out how to get started selling on Etsy UK.
Jewellery and furniture are especially highly sought after.
You could even specialise in a specific genre such as 60's style earrings or bohemian style furniture – the opportunities in crafting are truly endless.
If you can craft it, you can probably sell it somewhere.
Flip return pallets
Buy a pallet with customer returns from catalogues and online stores, sort the stock and resell.
Stores don't have the time and space to do this themselves, and there's loads of profit to be made from return pallets.
Create e-courses
Online learning is quickly becoming a great way to offer people who don't have lots of free time or money access to education.
If you have ever had the dream of being a teacher or even just offering people an insight into a tricky subject, this is the side hustle for you.
Creating e-courses is not only a decent way to make some cash, but it can also be fairly fulfilling.
Helping people to learn is always a great feeling!
Rent out a room in your home
If you are lucky enough to own a spare room and you don't mind a bit of company, then you might want to consider renting out your spare room.
This will help you save money on bills as they will be split between two, and it can also provide constant monthly income.
Before you do rent out your extra room, do check whether or not you are allowed.
Renters are usually unable to let their room without letting their landlord know.
Rent your car
Using car-sharing apps, you can rent out your car for hours or days at a time. If you're not using it all the time, then why let it waste money just sitting there?
Insurance is all included when you use a car rental company, so you don't need to worry.
Rent out your parking space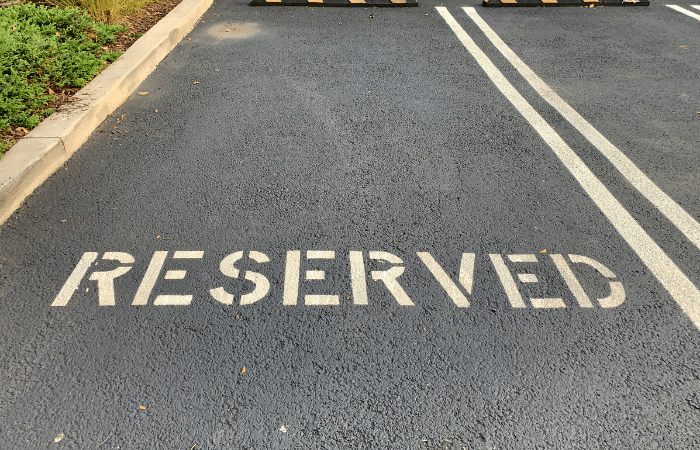 With some properties, you may be given access to a specific place to park the car that can only be accessed by you.
However, what do you do if you don't currently own a vehicle or it is kept somewhere else?
Instead of leaving this space to gather dust, consider renting out your spare parking space to someone who might need it.
Virtual assistant
As a Virtual Assistant (or VA), you help businesses remotely.
You can work wherever you want for any business anywhere in the world. You can support with them with general administration, calendar organisation, travel bookings, social media and more.
Find out how to become a Virtual Assistant in our guide.
Work for Uber
Uber is essentially a freelance taxi service, and anyone can sign-up for the service as a driver.
There will be a few checks that you will need to complete before you can start work, but if you own a car and enjoy chatting with new people then Uber driving is a great side hustle.
Take a look: How much do UK Uber drivers make?
Or why not look at delivering food through Uber to get a little extra spending money.
Manage social media accounts
Social media has quickly become a pivotal part of the business world.
With new products and even customer support lines being advertised via social media.
Anyone who knows their way around Facebook, Twitter and Instagram should consider working as a social media manager as a side hustle.
Baking
Do you consider yourself an expert in all things baked?
Then you might want to consider opening up an at-home bakery.
You can sell any baked goods you make such as cakes and loaves of bread to make money to make a little extra cash on the side!
Make sure to look into getting a food hygiene certificate and any other cover you need first. You can even complete them online.
Window cleaning
Although window cleaning can have some pretty high start-up costs, it can be an excellent side hustle.
Thousands of people in the UK every day require window cleaning services, especially during the summer, so you are sure to never run out of customers.
Work as a film extra
We all have dreams of being in a film, but have you ever considered being an extra?
Many casting crews and directors require extras to pad out their movie scenes, and you could even earn a little extra money on the side just by pretending to have a chat in a cafe.
Take a look at how much do extras get paid.
Translating
If you consider yourself fluent in two or more languages, then a translating side hustle could be a way for you to earn some extra cash.
Translating is needed for subtitles, translating an online course and even guided walks, so you aren't stuck in one single role.
Being able to speak more than one language is a great skill, so you should make sure you make the most out of it!
Gardening
Everyone lucky enough to own a garden wants it to look picturesque.
If you have a green thumb, a set of gardening tools and a creative mind you can earn yourself extra income by offering gardening services throughout the UK.
Pet grooming
Pets love to be pampered, and the best part is, pampering pets can be fun.
Whether you are trimming their nails or washing their fluffy coats, pet owners across the UK are always looking to groom their pet dog or cat!
Website design
Due to the vast number of websites that populate the internet, it is hard for them to stand apart.
However, if you have an eye for unique designs and you know your way around a website there is some really good money to be made in website design.
Tech support
Do you know your way around a computer?
Then you may be able to start your own tech support side hustle. Although there is currently a shortage of silicon and capacitors, more people than ever are looking to get into the PC world.
This means people are going to eventually need tech support.
One of the best parts of this is most tech support services can be done completely online from the comfort of your home!
Propagate your plants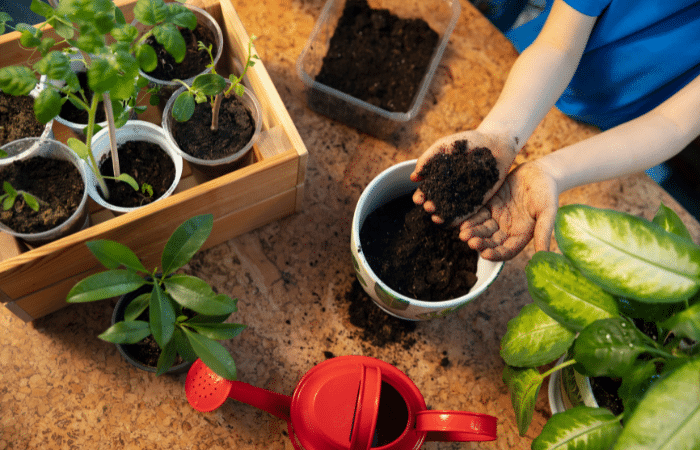 This may initially seem extremely technical and complex, but propagating plants is where you simply grow extra plants from cuttings.
It will take some time for your plant to grow to a size that you can sell, but if you have a large plant that can be propagated, such as a Monstera, selling cuttings is a profitable hustle idea.
Host international students
An extremely popular option for international students is to go and study in another country for a term.
The biggest issue is, there just aren't many short-term places for them to stay.
If you don't mind having a guest for a couple of months, then consider hosting students for a little extra cash.
Test websites
With almost every single company in the world hosting their own website, someone will need to be there to test them.
This is where you come in!
If you consider yourself technically skilled and you know your way around website development, then you could earn money by simply testing websites in your free time.
This can be an incredible side hustle if you are wanting a little extra cash.
Check out other ways to make money online.
Ethical hacking
So ethical hacking may sound like a bit of an oxymoron, but it's actually a great way to make money if you are technically skilled.
Ethical hacking is where you hack into sites or hack software, and then let the developers know how you got through their security measures.
Most software companies will pay good money if you alert them to any system flaws or bugs as you are essentially saving them a job!
DJing
From parties to club nights, DJs are needed for a range of entertainment purposes.
You will usually need to buy a turntable to start mixing tracks, but if you already have the gear at home you might as well make some cash using it.
DJing can be a great way to escape from your full-time job.
Proofreading
When website owners or even social media management want to post something onto one of their sites, they will first run any text by a proofreader.
Proofreaders will then highlight any errors so that the text that's uploaded is grammatically correct and free of spelling errors.
Anyone who is fluent in any language and can spot mistakes fairly easily should consider setting up a proofreading side hustle.
Find out how to become a proofreader.
Sell on eBay
Do you have a box of old gadgets that are no longer being used? Or wat about toys, clothes or even old rare coins or stamps?
Then consider selling them on eBay.
Not only is selling on eBay a great way to make some extra cash, but it can also help you clear up any clutter or unused items from your home.
Remember to watch out for seller fees, as they can pull your profit down. Once you've managed to clear out what you have at home, you can take your profit and start buying new goods.
Become an Amazon seller
Start selling on Amazon and create a full e-commerce business in the process.
There are lots of different categories you can sell in with pricing starting at 75p per item.
If you have a spare room in your own home, you should have plenty of spare so it doesn't interfere with normal family life.
Transcribe podcasts and shows
Have you ever watched one of your favourite shows with subtitles on only to spot a load of mistakes?
Now is your time to shine.
Many streaming services and podcasters will hire people to transcribe shows and podcasts to offer people accurate subtitles.
One of the best parts of this is that you can sit and watch your favourite shows or listen to a podcast whilst working as it's part of the job!
Mystery shopping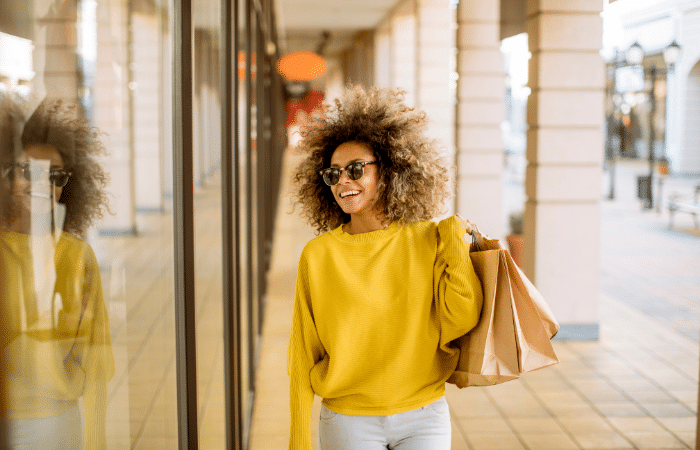 Mystery shopping is as fun as it sounds.
Essentially you will visit a range of cafes, restaurants and shops to rate their customer experience.
What's more, you will either be paid to do this or earn yourself a free meal!
Find out how to become a mystery shopper.
Become an influencer
Knowing that people look to you for opinions on a range of products can be a great feeling.
If you agree, then you may want to look into becoming an influencer in your spare time.
This might sound like something only available to celebrities, but with apps like Instagram and Youtube, anyone can be an influencer.
All you need to do is get in touch with a range of brands and offer to share your views on their goods for either freebies or even a cash payment.
Vlogging
Anyone can make a Youtube channel and start vlogging these days, and so can you.
Vlogging is essentially just an online video blog that allows you to upload videos covering a range of different topics that people may be interested in.
Unlike some side hustle ideas, it can take a little while for your videos to start earning much.
But once you are established, your earning potential is potentially limitless and the videos will start to earn a passive income.
Laundry
Whether you offer your services to the hotel industry or you specialise in-home laundry, there is a surprisingly large hole in the laundry market.
If you enjoy ironing sheets and want to offer people an easy way to do their laundry, you should look into a laundry side hustle.
Home organising
Do you have a specific drawer in your kitchen with all your utensils arranged perfectly?
Is there a right way to fold a towel?
If you find yourself answering "yes" to any of these then home organising can be a great side hustle idea.
Homeowners with extremely busy schedules may not have time to keep their homes organised and free of any dirt.
But if you find yourself with spare time outside of a day job, you could be paid to help keep someone's home as organised as your own!
Photography
Everyone can appreciate a good photograph, which is why this is a brilliant side hustle for anyone in the UK.
Photography is now more accessible than it has ever been thanks to smartphones and the popularity of filter and photo editing apps.
Grab your camera or phone and start snapping and you could start making money on the side!
Music teaching
Do you consider yourself musically gifted or do you just know the differences between a treble clef and a ledger line?
Well, then a music teacher side job may be the perfect option for you.
Thousands of people across the UK are looking to learn an instrument, and you could be the person to help them.
Freelance bookkeeping
If you have a head for numbers and can easily find your way around finances, then bookkeeping could be a great option for you.
What's more, if you manage to get to grips with it quickly, this could end up going from a side hustle into a well-paid full-time job.
Food delivery driver
With Deliveroo and UberEats ruling the food delivery market, there has never been a better time to become a food delivery driver.
With flexible hours making it perfect for a side hustle, they provide enough extra income to be worth it!
Find out how much do Just Eat drivers earn?
Reselling clothes/shoes
Similar to selling on sites such as eBay, selling your old clothes and shoes can bring in a little extra money.
Not sure where to start? Look at the best things to buy and sell for profit.
Car boot sales and online marketplaces are perfect for selling any old clothes you no longer wear!
Keep in mind that this side hustle does require you to already own old clothes and shoes, so you may not make too much of a profit.
Or, instead of selling your own things, why not look at how to start a clothing business.
Voiceover actor
With the popularity of sites such as Fivver gaining traction and with everyone looking to be the next YouTube star, you may want to consider offering voiceover services.
You may be surprised how voiceover work is out there perfect for a side hustle!
Self-employed barber
With the pandemic shutting down lots of barbers across the UK, there is now a gap in the market that needs to be filled.
Self-employed barbers might just be that solution.
Whether you visit people's homes to cut their hair there or work in a barbershop, this could be a great idea for a hustle if you know how to cut hair!
Party entertainment
Whether you specialize in child party entertainment or you go for adult venues, this is one of the few side hustle ideas that can be extremely fun.
With child party entertainment, you can dress up as some of the most popular Disney characters or stick to a traditional clown.
If you enjoy making people laugh and you are looking for a brilliant side hustle idea, then party entertainment might just be for you.
Data entry
Data entry might sound boring at first, but it can be one of the most laid back side hustle ideas in the UK.
As data entry is extremely repetitive, you can put Netflix on in the background or listen to your favourite songs on Spotify whilst working.
Most businesses in the UK will require data entry of some sort, so you should be able to find a data entry side hustle fairly easily.
Personal training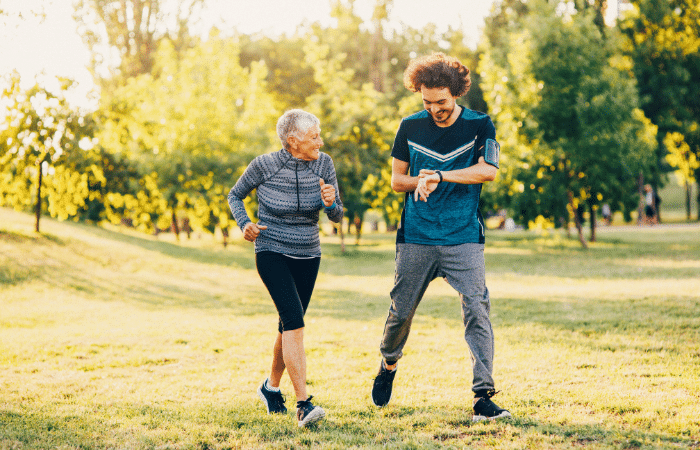 Thousands of people across the UK visit the gym every week, but they may not be doing the right exercise for their own personal gain.
If you consider yourself a fairly active person and you know the best training regimes, then you may want to look into becoming a personal trainer.
Clothing alteration
The fashion industry is packed to the brim with boring and repetitive designs, so if you have a creative eye, you might be able to make some cash by altering clothing.
Your unique designs can be sold online on sites such as Etsy, offering you a sizeable chunk of cash.
Water sports instructor
A slight alternative to the traditional personal trainer is a water sports instructor.
This can range from swimming to coaching a water polo team.
If you enjoy getting in the pool and consider yourself a strong swimmer, look into water sports instructor jobs near you!
Making gift parcels
We've all been in a scenario where we aren't exactly sure what gifts a friend or family member wants.
Luckily, there are hundreds of gift parcel services online that simplify gift buying.
What's more, you can start your own gift parcel side hustle, it can be a surprising amount of fun – especially if you are creative!
How to find the right side hustle for you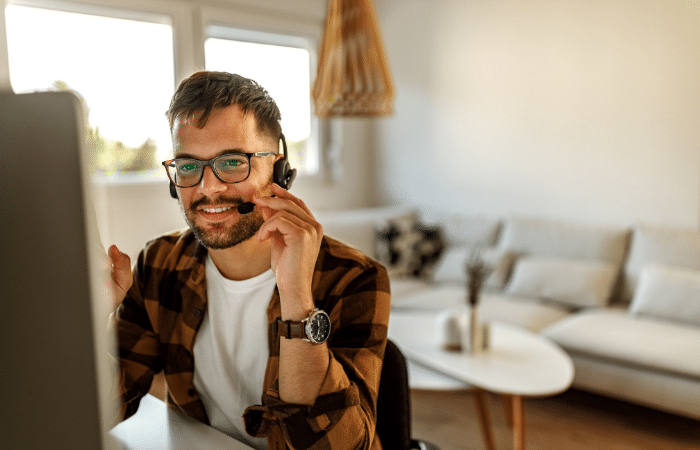 Choosing the right side hustle for you might seem confusing at first, especially with how many ideas are out there.
But as long as your chosen idea is something that you enjoy or something that doesn't add stress to your life, then it's almost always worth it.
Try to find that perfect balance between work and home life.
But if you do find yourself needing extra cash, then be sure to consider trying some of the ideas found above!
There is plenty of support that is in high demand. Focus on your skill set and start your journey to financial freedom with a brilliant side hustle.
What is a side hustle?
A side hustle is work or tasks you do in your time and to your own schedule, away from your main day job.
It can give you additional income to help pay for stuff around the house or give you more fun money.
The great thing about side hustles is that you can do one or a few, depending on your spare time, skills and interests.
There is lots of inspiration for some of the best side hustle ideas above to give you an idea of how to get started.
How much money can I make from a side hustle?
It will be different for everyone and will change depending on what side hustle you start (or if you do more than one).
Around 35% of Brits currently have a side hustle and, according to Simply Business, you can earn £5,000 extra a year.
However, remember, unlike a traditional job with a salary, side hustle earnings are uncapped, so you could make a lot more.
If it gets to a point where your profitable side hustle idea is earning more than your main job, it might be worth considering turning it fully into your own business.
Why should I start a side hustle?
Having a side hustle can earn you extra income.
Times are tough at the moment, and with an increasing cost of living from rising energy bills, fuel costs and food at the supermarket costing more, the household budget needs to be tightened.
But, after cutting back and saving as much as possible, it will get to the point that you run out of places to save.
The next place to turn is increasing your income.
You can start with asking the boss from your main job for a pay rise (good luck!) and seeing if you're entitled to any additional benefits.
Money
The next place to start is making more money yourself. This is where the side hustle idea comes in.
You're not so controlled as getting a part time job, where you still need to answer to a boss and have set hours.
You can make your own time when working for yourself and get all the rewards directly.
A backup
It can also give you a backup.
With millions of people struggling to save more than £100 for an emergency fund, how would you cope if you lost your main job?
Having a hustle on the side allows you to continue earning while looking for another job.
It's fun
And, let's not forget, it can be enjoyable.
Taking up a skill or a hobby, plus getting the benefit of making money, can be a great boost for your mental health.
What are the highest paid side hustles UK?
Depending on your experience, or if you are willing to learn a new skill, you can make a lot of money by picking up a side hustle.
Some of the highest paid side hustles, according to Materials Market, are:
Carpentry – make bespoke itmes – earn £1,600 a month
Dropshipping – sell goods from a third party – £1,300 a month
Baking – cakes, breads and goodies – £1,000 a a month
Streaming – sharing live video content online – £800 a month
Wholesaling – buy in bulk and sell on – £650 a month
Beauty therapy – £550 a month
Jewellery making – £530 a month
Tailoring – £500 a month
Blogger – £450 a month (although I totally disagree with this as you can make thousands – look at how to make money blogging)
Pet sitter/walker – £430 a month
Is a side hustle worth it?
You need to make sure you balance your time alongside another job so you don't get burned out.
While you will make more money, you will also lose spare time with family, friends, or generally relaxing. However, I consider the time I spend on my side hustles as hobby time.
You also need to understand that not all side hustles make money, so pick one that you won't just enjoy, but you have researched to know you'll not waste your time.
And if you just haven't got the time, or a side hustle just isn't for you, you can always earn money from a paid clinical trial.
Do I need to pay tax on a side income?
If you are running a business from home, there are tax implications.
However, depending on how much you earn will determine what you need to do.
If you earn up to £1,000 a year from self employment or casual services, you do not need to tell HMRC or pay any tax. This is known as a trading allowance.
When you start earning more than that, things change and you'll need to register as a sole trader.
Be sure to look at the government site for the most up to date information on how to register as self-employed and the records you need to keep.
FAQs – make extra money from side hustles
How much can I make from a side hustle?
This depends on how often you plan on working on your side hustle and what it is that you are doing. Generally, you want your side hustle to offer enough extra cash on the side to be worth your time, without it interfering with your main job. 
What can I do with just a few hours every week to make money?
There are a great number of side hustle ideas if you only have a few hours to invest each week.

Private tutoring, gardening and even freelance writing lend themselves well to people who don't have much free time each week. 
What are the highest paying side hustles?
The highest-paying side hustles are generally the ones that require the most technical skills, or even qualifications in some cases.

Freelance programming and website design are two examples of side hustles that generally pay extremely well. 
(Click here to enlarge infographic.)
If you would like to use this infographic on this site, please give attribution to https://skintdad.co.uk/side-hustles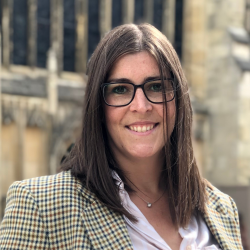 Latest posts by Naomi Willis
(see all)