Queuing up from midnight or trying to get a VIP slot – getting deals during a Next sale is getting harder, but don't fret. We share the dates for the upcoming 2023 Next sale and tips so you can get early access.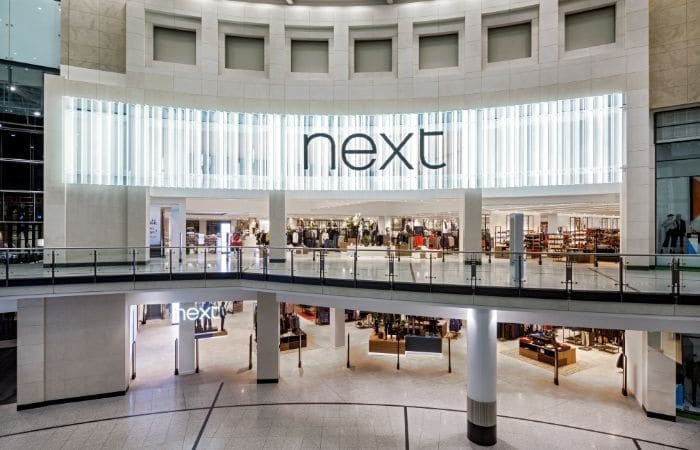 £10 BONUS OFFER: Earn easy cash by watching videos, playing games, and entering surveys.

Get a £10 sign up bonus when you join today.

Join Swagbucks here >>
How often do Next have sales?
Next hold their main sales in each season, four times a year, plus a Black Friday event. The best deals are the July sale and the winter Boxing Day sale.
After the main hype of the four seasonal sales, you can still get heavy reductions on clothes for women, men and kids continuing in the Next clearance sale.
When is the Next sale 2023?
As soon as we find out the date of the Next sale date 2023, we'll update the details here:
Next autumn sale
The date for the VIP autumn sale will be towards the end of September 2023.
VIP sale: 19 September 2023
In store and main sale: 23 September 2023
Boxing Day Sale
After Christmas Day, while other people are tucking into their leftover turkey, you can save money and shop for clothing at winter sale.
The Boxing Day sale begins online on Christmas Day and in store from 26th December 2023.
There is not usually a separate VIP online sale.
Next Spring sale
You should receive your invite in March 2024, with your VIP sale Early Access granted mid late March.
If you want to be allocated an invite to the Online Sale, you need to apply for a nextpay account and opt into marketing emails before midnight soon before.
Next Summer sale dates
Predicted VIP slots can be accessed at the beginning of July 2024.
Log on early, even if you've not had the formal invite, to secure your shopping slot.

Save money during the Black Friday Event
The Black Friday sale takes place on the Friday after American Thanksgiving.
While the sale has been very popular in the past, Next decided not to take part in Black Friday event in 2020.
The next Black Friday is on 25th November 2022 and we will update whether Next will have another sale on this date.
How do I get a Next sale slot?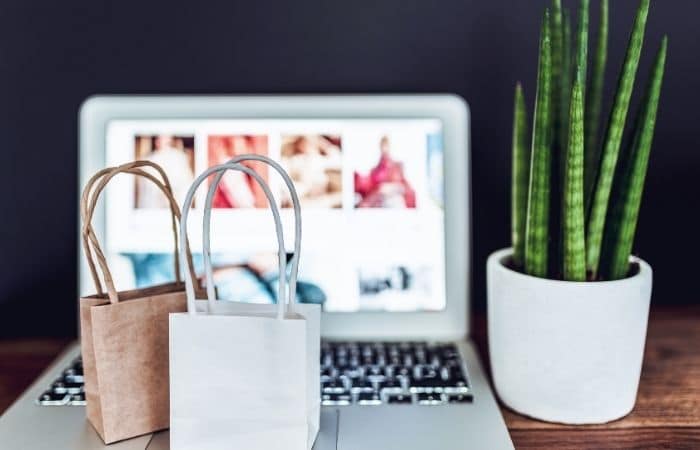 With a Next sale VIP slot, you get earlier online access to the sale and previews before anyone else.
You need an exclusive Early Access invite and a Next account.
If you don't have an account yet, you can sign up, but it needs to be a Next credit account, and you must have at least £250 credit available around a week before the VIP selection starts.
You will need to place an order from the current season from Next Directory and have returned less than two thirds of the items you've ordered this season.
You must be signed up around a week before the sale starts, so you will miss out if you apply the day before.
Remember, getting access to the early slots means you need to have a high-interest credit account at 23.9% APR.
If you don't pay it off in full, you will pay interest, and your discounted sale items will end up costing you more money.
Next VIP Sale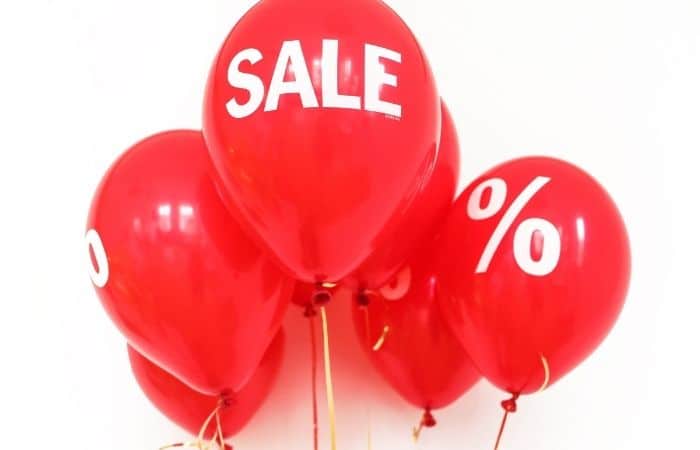 As long as you meet the criteria to get a VIP slot, you should be sent an email invite.
Although, some people can log into the Next website and can pick a time without the formal invite, so it's always worth checking.
It's best to take the first slot you're offered as they go quick.
Shopping slots are limited and are available on a first-come, first-served basis. You can only book one time slot per customer.
To make sure you get the sales prices, you must sign in here www.next.co.uk/eoss/ – do not log in via the usual next online store.
Also, only book a VIP slot if you'll actually use it.
It's really important to remember – if you don't use your allocated time in the VIP sale, it will affect you getting future invitations.
Are Next VIP slots out yet?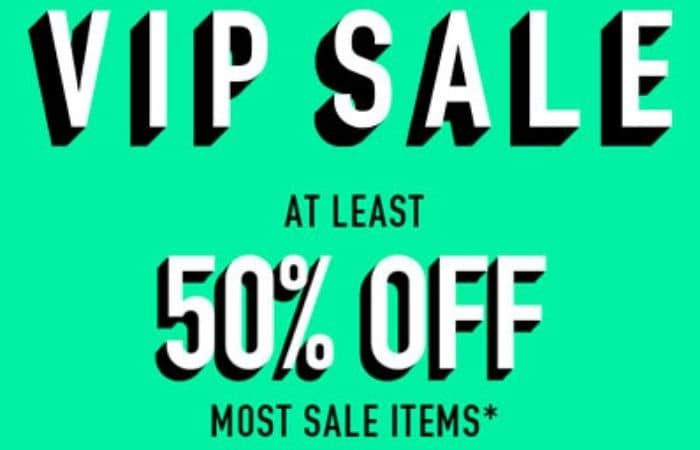 The earliest you can pick a Next VIP slot is around 3 – 4 days before the online sale starts.
Make sure to keep your account eligible then you have more chance of getting invited to early access and being able to see the previews.
But, most importantly, don't wait.
At around 9 am three to four days before the sale starts, don't wait for an email but, log in and book up a free slot or you may have lost out to other shoppers.
Is there anything else you need to know?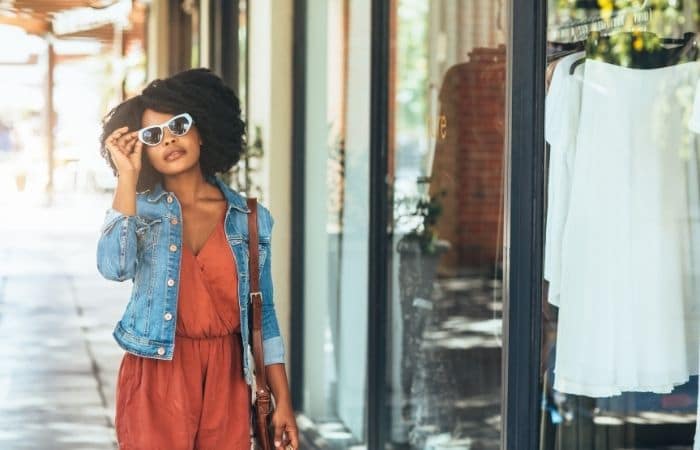 During the promotions and seasonal sales, as it can be hectic, they may restrict how many items you can add to your basket.
They also turn off the Save Bag and Save for Later feature, which allows everyone a fair chance to get the best bargains.
Delivery can take longer, and you won't be able to get your order sent to your home the next day.
You may need to wait for up to 21 days for your items to arrive.
Opening hours of an individual store will vary (although it starts very early in the morning and you'll likely queue), or you can shop online.
Book a VIP slot, and you can shop the Next sale online from home a few days earlier than other shoppers.
More tips to save money at the Next sale 2023
Even though you know when is the next sale, although there might not be one today, there are tips to get the best bargains when shopping at Next.
Use the preview time before you commit to a Next sale vip slot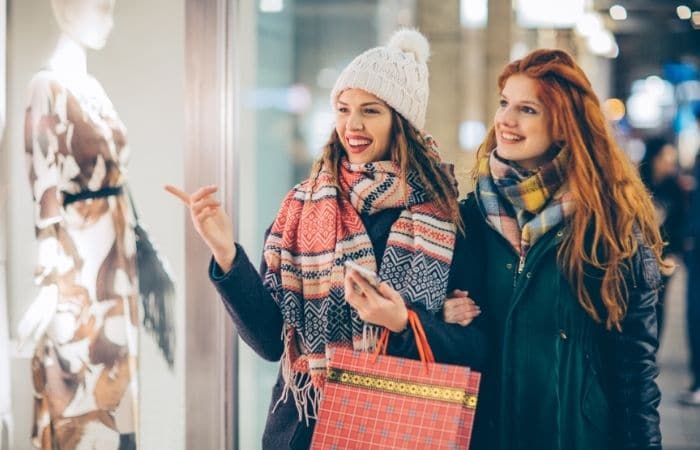 When you've booked the VIP slot, take some time to preview the sale and see if there's anything you want to buy in the days before the sale.
Make a note of the "quick shop" number and size so you can enter it on the sale day, instead of having to find it. This will help if items sell fast.
If you don't find anything you want during the sale preview, give up the slot, so you don't get struck off from a future Next VIP sale.
Watch for sale and promotional emails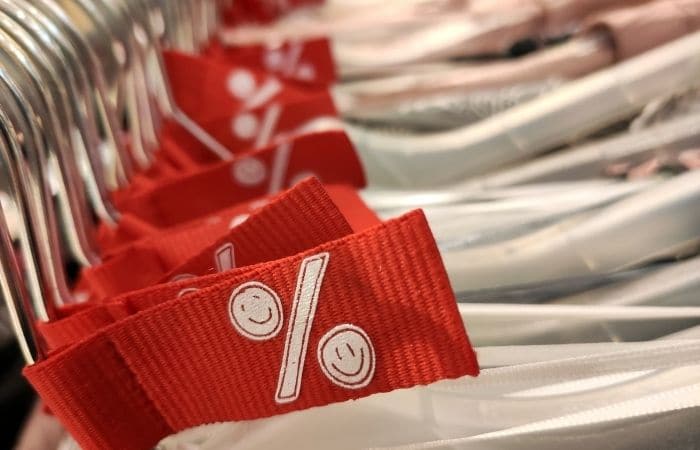 Be sure you have signed up to receive sale and promotional emails so you will be one of the first to find out about the next Next summer sale, winter sale and special offers.
You'll be able to find out about New Season Collections, previews when you can get discounts, and you'll be invited to special local events.
Keep your account up to date
Maybe you're missing emails or information about the sale online as you've updated your details, but forget to tell everyone.
If you've changed your email address, log in and update it at least a week before the sale. This way, when VIP slots are released you won't miss one.
Check out Next Outlets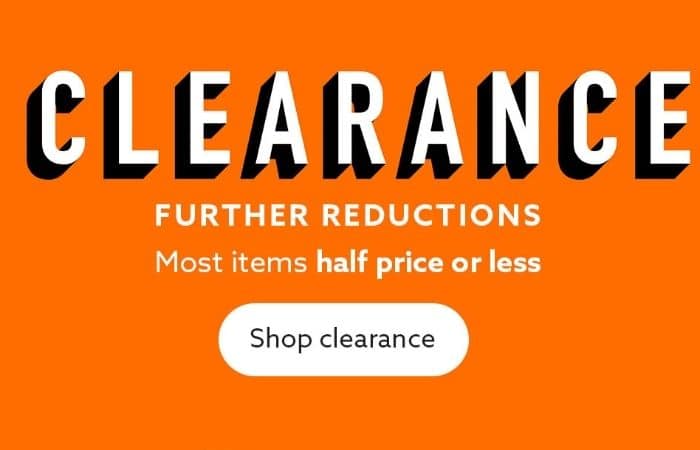 Yes, you can get a bargain during a clearance sale, but you've got to check out Next Outlet.
Instead of shopping directly, you can take discount shopping to the next level and save up to 70% on clothing prices at all times of the year.
There are stores in outlet villages dotted around the country where you can get clothes and homewares.
You might find the store isn't as busy and there won't be as many shoppers hoping to bag a bargain.
Make use of the Next credit account offer
If you have a nextpay or 3step credit account, you get free credit promotions.
When you make your first credit purchase, you get £10 off when you spend £15 or more.
In the past, they've run offers to get £5 and £10 credit as online-only promotions for account holders.
With nextpay or 3step, it's a shop now, pay later credit account, and you will be charged interest if you don't pay your balance off in full.
Work at Next and get 25%+ discount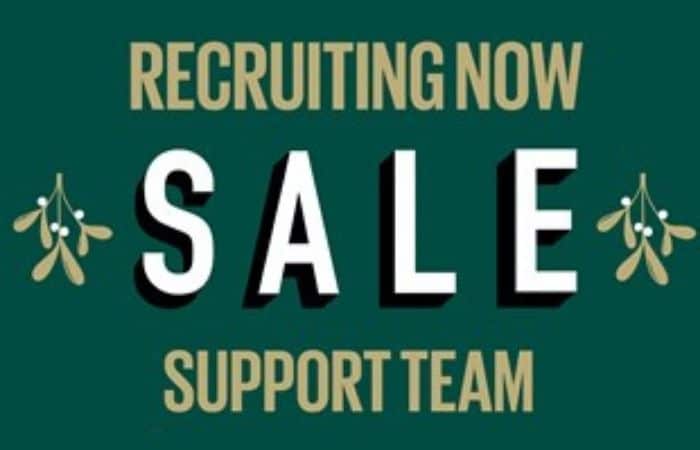 If you're looking for work consider a job or career at Next.
During the holiday and sale seasons, they frequently advertise for temporary staff to cover busy shifts.
Obviously, you'll get paid, and there are more perks!
As a Next employee, you get a 25% Staff Discount on a selection of Next products.
You'd also get 25% off Lipsy and 10% off most Label products online and in store.
The discount can be used by your immediate family too.
You need to have a minimum contract of one week for the staff discount to work.
You'll be first in line and get an automatic In Store VIP slot when you work the Next Sale.
You can skip the early morning queue and have the first pick of the sale stock.
Get 75% off!
There is also a Uniform Allowance, and you can get 75% off clothes you wear for work.
You'll get the opportunity to shop at events in stores twice a year, as long as you have a contract for over 6 weeks.
Use nextunlimited to save on delivery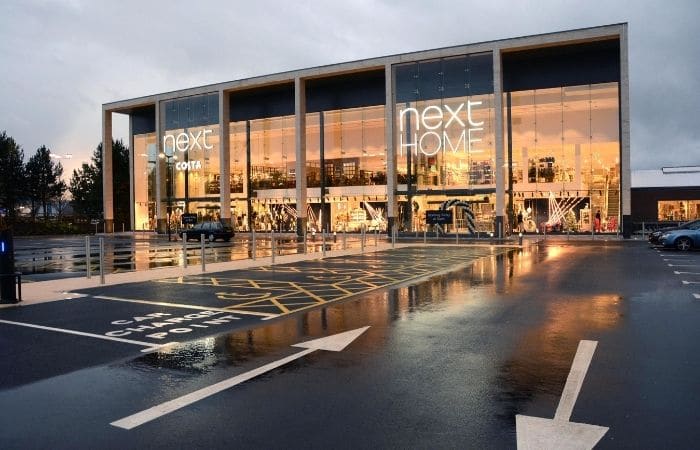 For £20 a year, you can get unlimited free home deliveries with no minimum order value.
You can get unlimited next day deliveries as long as the clothing is in stock. Next day delivery is not available for sales.
If you know you're going to place an order at several Next sales through the year, no extra delivery costs will help save money.
Placing 6 orders a year for clothes would cost £23.94 usually, but you will save £3.94 with a nextunlimited delivery pass.
You can also use it to get delivery slots for furniture.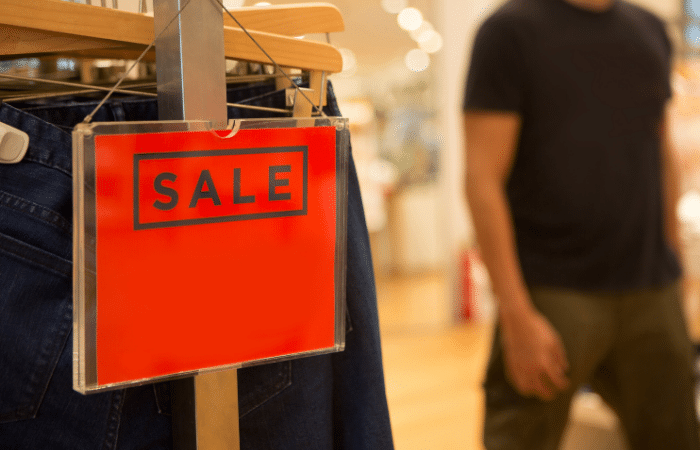 Next sale returns policy
The usual policy will apply when buying clothes during the sales calendar, whether you've made online purchases with a VIP sale slot or shoppers in store.
You may also be interested in:
Previous sales dates
VIP sale slot for previous sale days:
Autumn 2022: Sunday 18th September
Summer 2021: Tuesday 14th September with the main sale starting from Saturday 18th September 2021
Sign up for a new account (see below for details) by 14th September 2021 to get access to the Next sale.
The main sale start date for everyone else is from Saturday 25th September. It's online from the morning and from 7am in stores.
Spring 2021: Tuesday 23rd March 2021
Next Boxing Day sale 2020: Saturday 26th December 2020
Autumn sale: 19th Saturday September 2020 – Wednesday 23rd September 2020
Summer sale: Thursday 2nd July 2020
Spring sale: 19th March 2020 – 21st March 2020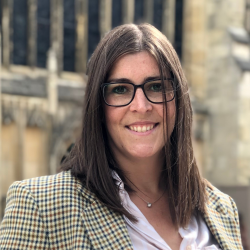 Latest posts by Naomi Willis
(see all)