If you've ever been on a Sun £9.50 Holiday, then you know just how much fun they are. If you haven't, then you're in for a treat!
The Sun Holiday Codes has been going for decades, bringing families and friends together for a seriously discounted price, so nobody gets left behind.
We're taking you through everything you need to know about The Sun £9.50 Holiday.
So, get your sunblock and sun hats ready and let's get started.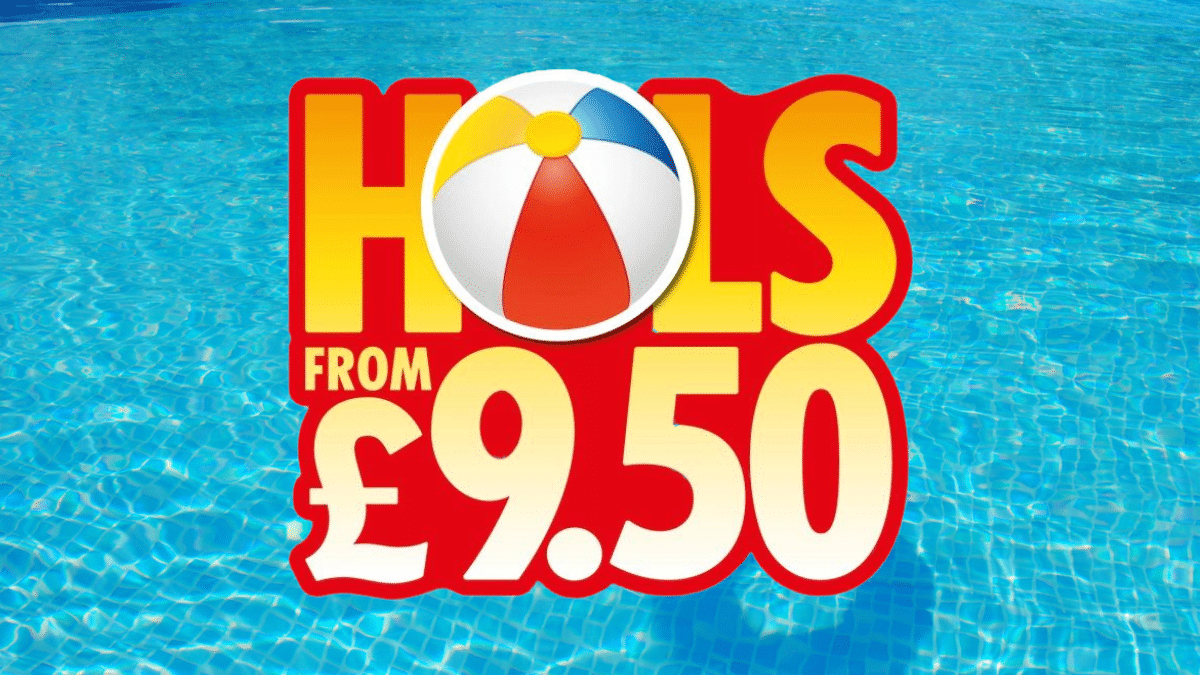 £10 BONUS OFFER: Earn easy cash by watching videos, playing games, and entering surveys.

Get a £10 sign up bonus when you join today.

Join Swagbucks here >>
What are the £9.50 Sun Holidays?
The £9.50 Sun Holidays have been a staple for hundreds of thousands of UK residents for decades. The Holiday Codes offer families an excellent opportunity to enjoy a holiday across Europe and the UK.
All you need to do is collect the daily codes that come in The Sun Newspaper, and you're free to book your holiday.
There are options for the whole family, whether you're looking for adventure or a space to relax. But we'll get into the options shortly. 
Sun Holiday codes in September 2023
The way to collect codes for the £9.50 holidays is different for bookings made in September.
Instead of having to collect multiple codes, you only need to collect ONE.
You can find the code in the Sun newspaper. Then, you have to sign up to Sun Savers, go to the Offers page and enter the code to unlock the booking.
Booking online means you need to pay a £3 fee, where as postal applications don't have a fee.
You can find the code in the papers from 9th September until Friday 15 September.
September holiday code
The Sun Savers code is unique in each paper. You need to get a newspaper to collect the code this time.
You won't be able to use a code or token from any previous promotions.
You can use the code to book your holiday until Friday 29 September 2023.
The Sun Holidays codes for July 2023
Here are the codes needed for July 2023 Sun Holidays:
Code 1: MANY
Code 2: FITS
Code 3: CART
Code 4: WIPE
Code 5: NAIL
Code 6: TURN
Code 7: GLAD
Code 8: SLAB
Code 9: F2J8
Bonus Code: GRIN
You can view all the parks here
How do the £9.50 Sun Holiday codes work?
So, how does one book a £9.50 holiday?
Collect the ten codewords printed in The Sun Newspaper.
Each day has a different codeword, so be sure to keep up. It starts on 8 July, and tokens/codes are printed until 1 August 2023.
A codeword is four letters and is located down the side of the numbered token.
The booking form opens on 16 July 2023.
You need to book before 25 August 2023.
You can submit your codewords in a few ways:
Online: Save the Sun Holiday Codes and fill in the application to select your holiday on The Sun website. There is a £3 booking fee if you apply online.
By post: Cut out the codeword and send them all in along with the booking form that comes in the paper. You can also find the booking form online at https://www.club950.co.uk/. Send it to: UK Holidays in the Sun, PO Box 1811, Colchester, CO2 8LF
Once you have all your Sun Holiday Codes, you can start looking at the different accommodations. You can select four holiday parks and four dates that suit you best.
Once booking opens, be sure to book your holiday soon because they get booked up super quickly, particularly for the £9.50 and £19.50 breaks as well as those over the school holidays.
You can book your holiday as soon as you insert all the codes, but we recommend looking at the accommodations to see what will work best for you. Reviews on travel websites can help you out here.
You then pay for your holiday. But be sure before you make payment because you can't get a refund once you have booked.
If you want to use the Sun Savers app, there are different eight-digit codes (not the ones listed above). These codes are unique to the papers, so you'd need to buy the paper each day.
How much do The Sun Saver codes holidays cost?
Let's have a look at the different price points:
Comfort — £9.50pp (£38 minimum charge)
Comfort Plus — £16.50pp (£66 minimum charge)
Comfort Extra Wide — £22.50pp (£90 minimum charge)
Premier Plus — £35.50pp (£142 minimum charge)
Types of accommodation
Comfort
The Comfort caravan is 10ft wide and very accommodating. This might be different in some parks and come as an apartment, lodge, chalet, cottage, or bungalow.
You have the option to add bed linen at an additional charge.
Comfort plus caravans
These ones are pretty similar to the above; they simply have the added feature of multi-room heating and bed linen.
Comfort extra wide caravans
These caravans are a bit more modern and spacious. They are 12ft wide and come with two or three bedrooms.
It is perfect for those with up to eight people and offers a modern interior with high-quality furnishings.
You can hire bed linen which can be made up for you on arrival.
Premier plus caravans
These are the best accommodations available with the Sun Holidays and are only available at certain parks.
You can enjoy a 12ft wide caravan with stunning furnishing, double-glazing, and central heating.
You can sleep up to eight people in two or three bedrooms.
Dog-friendly caravans
Some of the parks are pet-friendly, perfect for those who want to take their pups along for their holiday.
You can bring two dogs along but be sure you look at the terms and conditions. Some breeds are not allowed, and some parks are not dog-friendly.
Tips for your Sun Holiday
Holiday insurance
If Covid taught us anything, it's that the unexpected can happen. So, getting holiday insurance is important to cover you for any situation.
Thankfully holiday insurance for your Sun £9.50 Holiday is one £10 cost to cover everyone on your trip in the UK.
If you're travelling in Europe, then £29.50 will cover it.
The Sun recommends getting insurance with at least:
£1 million for medical expenses.
£2,000 for cancellations.
£1,500 for baggage and money cover.
Basic insurance will cover everything you and your travel companions may need throughout your holiday.
You could look to get a quote from another provider, just in case you get better cover levels and a cheaper price.
We know it might seem like a waste of money, but trust us, if you ever find yourself in an unfortunate event, you want to know that you are covered.
A minor issue can become a real headache which you shouldn't have to deal with while on holiday. So, we recommend leaving it to the professionals.
Entertainment
Certain holiday parks have entertainment programs and can charge a fee for passes.
It is totally up to you whether you take entertainment passes, but it is worth it to make the most of your holiday.
You'll receive an invoice for your entertainment passes directly from the accommodation, which you will pay for once you get your package confirmation.
During certain times these passes are free, but generally, the fee varies between £3 – £10. However, you should note that these passes don't include chargeable entertainment and activities like rock climbing and fishing.
Extra fees
Some accommodations charge damage and cleaning waivers when you book using your Sun Savers Codes that you'll have to pay for. But this is refundable if all is well at checkout.
Some holiday parks also offer food and drink for additional costs, but you can pay for that directly at the venue.
Booking dates 2023
Band A
Band B
Fri – Mon (3 nights)
Mon – Fri (4 nights)
£9.50 pp
£19.50 pp
November 3, 10, 17, 24
September 4, 11, 18, 25
October 2, 9, 16, 30
November 6, 13, 20, 27
£19.50 pp
£29.50 pp
September 8, 15, 22, 29
October 6, 13
— no bookings —
£29.50 pp
£39.50 pp
September 1
October 20, 27
— no bookings —
£39.50 pp
£49.50 pp
— no bookings —
August 28
October 23
£49.50 pp
£59.50 pp
July 21, 28
August 4, 11, 18, 25
July 24, 31
August 7, 14, 21
Booking dates 2024
Band A
Band B
Fri – Mon (3 nights)
Mon – Fri (4 nights)
£9.50 pp
£19.50 pp
February 23

February 5, 19, 26
March 4, 11, 18, 25
April 15, 22, 29
May 6, 13, 20
£19.50 pp
£29.50 pp
February 9, 16
March 1, 8, 15, 22
April 19, 26
May 10
February 12
June 3, 10, 17, 24
£29.50 pp
£39.50 pp
April 5, 12
May 3, 17
June 7, 14, 21
April 1, 8


£39.50 pp
£49.50 pp
March 29
May 24, 31
June 28
— no bookings —
£49.50 pp
£59.50 pp
— no bookings —
— no bookings —
FAQ
Where can I find the Sun Holiday codes?
You can find the Sun Holiday Codes in the Sun Newspaper. The four-letter keywords are down the side of the numbered token. There is a new code every day from 8th July 2023, so be sure to keep up.
How to apply for Sun Holidays?
Once you have all the codes, you can fill in the application and send in your codes. The application can be found on the Sun Holidays website. You can also post in your application with the ten codes, but you'll need to cut them out. There is also the Sun Savers App app where you can scan the ten Sun Savers Codes.
Are Sun Holidays really £9.50pp?
Yes! Believe it or not. This tradition has remained at this very low price to keep families coming together to enjoy unforgettable holidays across the UK and Europe. But there are some more expensive options if you want to upgrade or add any extras.
What are the Sun Holiday Codes for 2023?
In no particular order, the Sun codes for 2023 are released daily. You can find them listed above.
Do I have to take four people?
Not necessarily. You can take as many people as you want, but all the prices are based on four people as a minimum.
Can I pick my own dates?
All holiday packages are for three or four nights and run from Monday – Friday. But if you want to take a longer break, then you can book multiple Sun Holidays. But your best bet is to call the accommodation directly and see if you can work something out for the in-between days.
Is there a bonus code?
Yes, each year, there is a bonus code; in 2023, it is GRIN.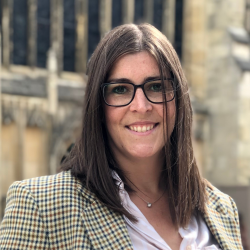 Latest posts by Naomi Willis
(see all)