Sometimes it's clear where the line between frugal living and being a cheapskate, tightwad or just downright stingy is. However, sometimes this line can be a bit more blurred.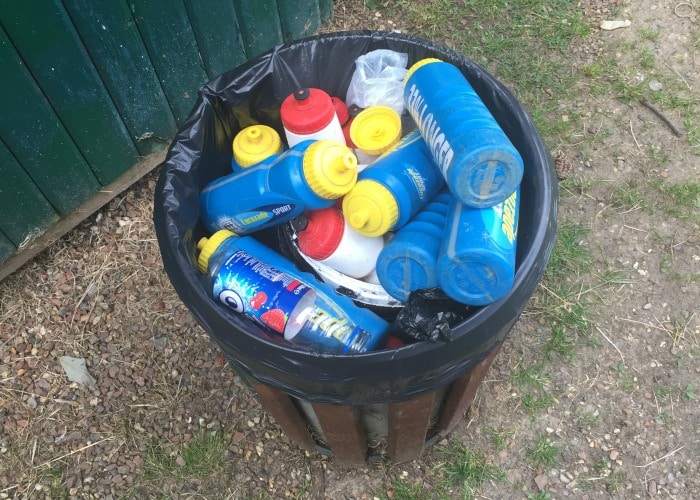 After a long walk with the family the other day, the question over being thrifty or cheap came up.
During our walk we passed a public bin in a field which is next to a hut used by an amateur football club. The bin was packed full of drinks bottles, there was barely any room for any other rubbish from passers by. There must have been 20 or so bottles crammed into this bin.
The bottles must have been put there by the club who may have been having a clear out. However, I thought it seemed quite wasteful.
Two thoughts went through my head:
Take a few bottles, give them a very good clean then reuse.
But at the same time I was thinking that they are in the bin so are rubbish and I shouldn't touch.
Frugal living
I needed to make a decision quickly as I would have got some strange looks just staring at a bin for so long!
Although they would have cost nothing, I would need to pay for bleach or sterilising fluid to get them clean, plus my time to get them back to an as new condition.
Also, the more I thought about it, I realised that the bottles would have been opened using teeth (just like my girls do). Even if I could get them sterilised, they would always be dented.
Really, if I went out and bought one from a shop, it would only cost a few quid and I would know that they were new.
So as much as we live the frugal life, I made the decision to leave them in the bin.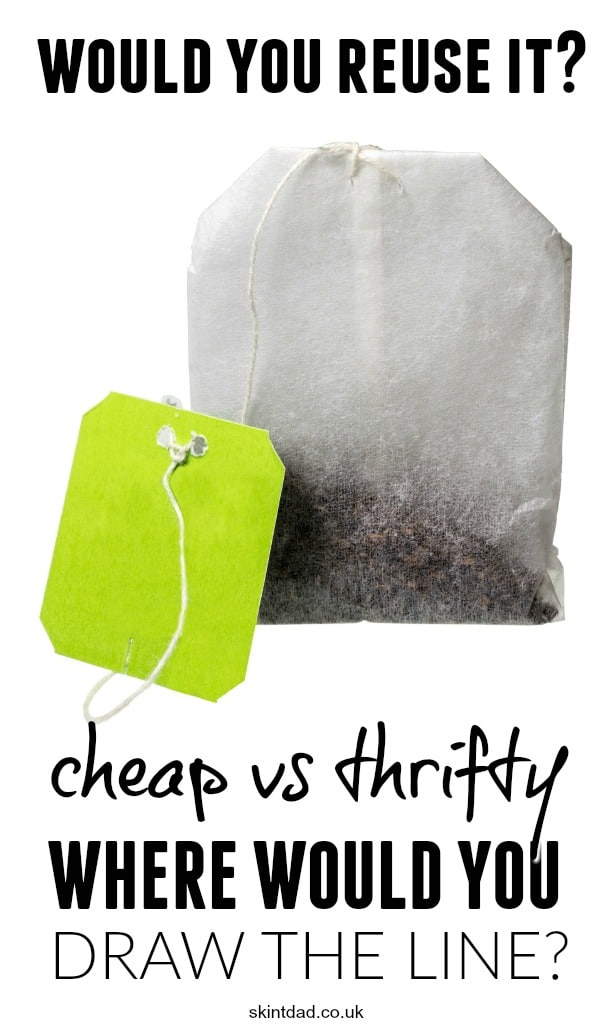 Should they have thrown them out?
It's down to a question of waste. As they were plastic they could have clearly been recycled and not just dumped in a public bin.
The bottles didn't look that bad and I just felt wasteful throwing them all out.
I do wonder if they should have actually been recycled. I also wonder if they should have been disposed of differently and not put in a public bin in the middle of a park?
So should you pick stuff out of bins?
Well legally, it's a no. In fact, it's just considered theft!
A woman was arrested after taking potato waffles, pies, and 100 packets of ham from a bin outside of a Tesco Express in Essex. The food had been thrown out in a bin at the back of the store after a power cut. The shopping the woman had taken was valued at £215.
The quote after her arrest seemed logical: "Tesco clearly did not want the food. They dumped it and rather than see it go to waste, I thought I could help feed me and my family for a week or two."
But that didn't stop charges being pressed. They said that the bin and everything inside it belonged to them, meaning that she was now being classed as a criminal.
But, now, I can see more people starting to bin dive as Iceland are paying you to recycle with a reverse vending machine.
Would I use anything else second hand?
Whenever we make a purchase the first thing I do is to look and see if I can get a cheaper deal online. With this though, it's made me wonder about what else we would willing take or get second hand, versus what we would only buy new.
Second hand fridge
I then remembered a rented house we moved into years ago. Most of the places we've rented before all had white goods in the kitchen. Our new place had nothing.
Luckily we were renting with the same landlord. He agreed for us to move the oven and the washing machine, but we had to leave the fridge.
When we moved in we didn't quite know what to do. We were tight for money and didn't really want to fork out for a brand new fridge freezer. We started to look on eBay and the local freecycle pages to see if we could find a bargain.
A surprise at the bottom of the garden
However, before we found anything or parted with our cash, Skint Mum had ventured to the bottom of the garden and opened up the shed. We hadn't looked in the shed when we had the viewing – I didn't see the point. But we should have looked!
In the back of the shed was a full size, quite new looking, fridge freezer!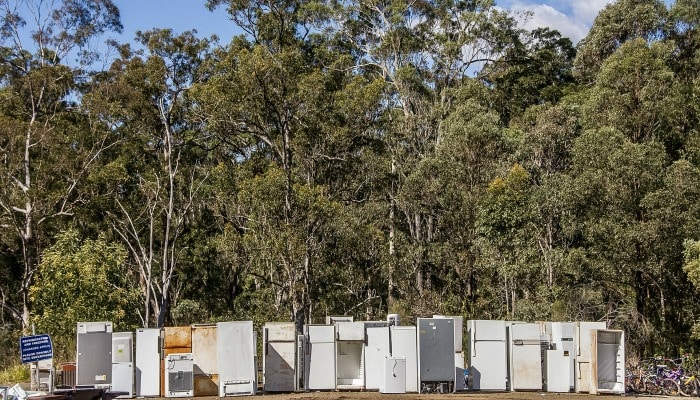 The inside of the fridge didn't look quite so new!! The previous occupants had moved out a few months back which was clear by the smell and dirt inside the fridge.
Not put off, Skint Mum and I pulled the fridge out of the shed and went to test if it even worked. Like magic, when the plug went on, the light in the fridge powered up and we heard the gentle buzzing of the compressor kick in.
But we still had to contend with the dirt.
For the next week, we took it in turns to deep clean the shelves, drawers and insides of the fridge freezer. In the meantime, we lived without a fridge and just bought what we'd need for a day at a time to stop waste.
What started as an unusable fridge was brought back to life and looked almost new. Without parting with any cash we had a new kitchen appliance and a life of frugal living had begun!
Have you seen this: 50 of the Most Unconventional Money Saving Tips – EVER
Brand new kids shoes
On the other hand, kids shoes are a thing that I'm not happy to get second hand. Because of the way children's feet grow, I've been led to believe that it's much better to get new shoes so their feet can mould them to their own.
For babies, I understand that it's different (they're not really shoes anyway, more like a fashion accessory). But as soon as kids start walking I will only pay for brand new shoes.
New and reuse tea bags
For tea bags, I have to admit that I am a bit stingy!
There have been many times when I've reused a tea bag for me or Skint Mum. Considering they are only in the cup for a while they really do have enough flavour to get another cup out of them. I always think that if they were in a teapot you'd get more than one cup!
However, I would never dream of reusing a tea bag on a guest!
Where is the line for you from being a penny-pincher or being super frugal?
Latest posts by Ricky Willis
(see all)