We've all experienced an extra tightening of the purse strings recently, and with that stiffening only set to continue, money management has never been so important.
One of the best ways to stretch the pennies as far as possible is to budget. But what if you haven't got the financial know-how to do so? Well, using the services of personal finance budgeting apps could provide the answer!
So, here at Skint Dad, we've pooled together the best budgeting apps in the UK to help you battle those ever-rising bills.
We've even managed to blag some exclusive offers listed below.
Best budgeting app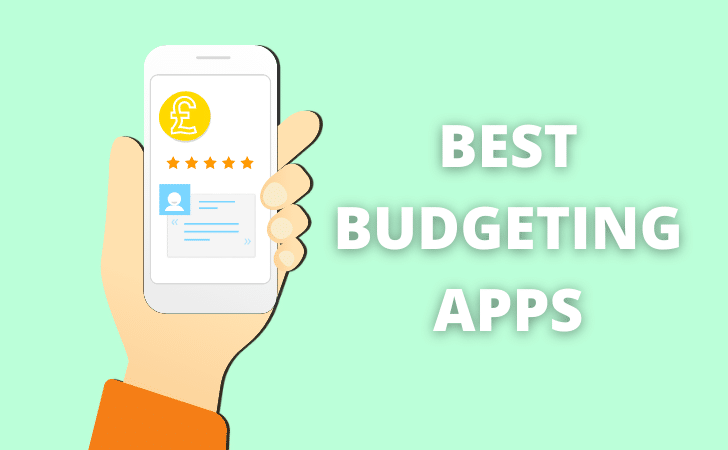 £10 BONUS OFFER: Earn easy cash by watching videos, playing games, and entering surveys.

Get a £10 sign up bonus when you join today.

Join Swagbucks here >>
Founded collectively by a former CEO and an Ex-Managing Director of Virgin (rather than a certain rapper), Snoop is sold as the smart answer to saving while living.
Cost:
Features
In-app broadband, energy, and mortgage switching suggestions
Credit card tracker and assessment
Spending categorisation
Bill-tracking function
Weekly and monthly spending summaries
Daily balance alerts
Pros:
Easy set-up
Intelligent switching solutions
Localised access to separate savings account(s)
Cons:
Relatively young app (but it's still developing)
Available for:
Emma is a premium money management budgeting app that helps track debt, manage your subscriptions, and find cheaper alternatives while you save money.
Cost:
Standard Emma: Free
Emma Plus: £4.99/month
Emma Pro: £9.99/month
Emma Ultimate: £14.99/month
Features
Links directly to and actively assesses your bank account and other monetary apps
Makes money-saving recommendations based on the information gathered
Provides cashback offers through company partners
Plus and Pro packages have fraud detection functionality, bill alerts and a "True Balance" to provide a real-time assessment of your budget
Pro package also enables users to monitor net worth and update the balance of separate accounts
Pros:
Broad and varying paid features
Delivers live and accurate assessment of finances
Cons:
Paid services only represent value for money if you use all of their features
Available for:
Revolut is a free budgeting app that's true value rests in its overseas support. So, if you're a keen traveller, Revolut could be the best budgeting app for you.
Cost:
Free
Metal: £12.99/month
Premium: £6.99/month
Plus: £2.99/month
Features
Categorise spending habits
Monthly budget and spending goals
Smart savings
Free transfers to other Revolut users
Apple & Google Pay are supported (in some countries)
Supports direct debit
Pros:
Supports several currencies
Every-growing range of features
Premium subscription provides value for money
In-built budgeting
Limited free cash withdrawals abroad (5/month)
Cons:
Direct debit is limited to EU countries
Accounts can be frozen temporarily due to security processes
* Sign up with either link below for 3 months of Revolut Premium for free *
Available for:
The curve is a budgeting app that consolidates your bank accounts into one single debit card, thus streamlining your ability to track all your spending in one localised place.
Cost:
Curve Blue: Free
Curve Black: £9.99/month
Curve Metal: £14.99/month
Features
Curve card integrates with all accounts
Spending categorisation
Multiple pay options supported (Apple Pay, Google Pay, Samsung Pay, Fitbit Pay etc.)
Ability to move transactions from one account to another 14 days after
1% Curve Cashback reward scheme (selected suppliers)
Insurance (premium clients)
Pros:
One curve debit card for all your accounts
Cash reward programme is substantial
Transaction account transfer is intuitive
Cons:
No budget limit function
Expensive paid subscriptions
*Sign up with either link below for a FREE £10*
Available for:
Plum's stand-out feature is its AI Assistant, designed to automatically analyse and save your money when and where it can without eating into your budget.
Cost:
Plum Standard: Free
Plum Plus: £1/month
Plum Pro: £2.99/month
Plum Ultra: £4.99/month
Features
Integrated AI Assistant analyses spending and conduct regular savings calculations, sending the calculated sum to a linked saving account
Split and tracked spending categories
Automated investments and deposits
'Lost money' and 'Utility Switch' functions flag overcharged bills and suggest cheaper alternatives to wasteful subscriptions
Pros:
AI assistant genuinely enhances the savings experience
Simple and intuitive user operation
Automatic deposits can be tailored to preference
Cons:
Savings rate of 0.4% only available with paid subscription
Available for:
Take a read of our full Plum savings app review.
Find out about some of the other best investment apps for UK-based savers.
Moneyhub uses open banking to pull together multiple bank accounts into one manageable space, providing easy access, analysis and advice for individuals, professionals and businesses.
Cost:
Desktop: £0.99/month, £9.99/year
Apple: £1.49/month, £14.99/year
Free trial: 6 months
Features
The spending analysis tool provides insights into spending habits
Localised, multiple account management
Spending goals
Bill notifications
Financial help/advice function
Split transactions
Pros:
Easy setup process
Active alerts and reminders
In-depth analysis and budgeting
Comprehensive planning function
Cons:
It doesn't support all providers
No free option after six months
Available for:
7. Monese
One of the UK's first app-only banks, Monese puts your money where its mouth is, offering users dual UK and EU bank accounts and making banking available to all.
Cost:
Monese Simple: Free
Monese Classic: £4.95/month
Monese Premium: £14.95/month
Features
Globally applicable Mastercard debit card (contactless)
Live spending notifications
Apple Pay functionality
In-depth spending analysis
Direct debit management
Single-swipe balance check
Pros:
Free payments (in the UK & abroad)
Intuitive budgeting tool
Wide range of accounts
Integrates with PayPal
Cons:
Post office and pay point deposit fees
£200 ATM cash withdrawal is low
Lack of savings account options
Available for:
Take a look at some of the other best online banks.
Another automatic savings app, Chip's port of call, is another automatic savings app to redress the imbalance between saving and spending. As such, it calculates and saves small sums daily, depending on your budget and spending activity.
Cost:
Chip: Free
ChipX: £5.99/28 days
Features
Market-leading 3.55% AER Instant Access savings account
Automatic, flexible depositing
Tracks spending behaviour
Multiple financial savings goals (holiday, house etc.)
Bank account connectivity
Pros:
Automatic savings deposit based on budget
Easy set-up
Automatic savings function
Set savings goals
Cons:
You cannot split savings between multiple accounts
Available for:
Read up on our Chip app review.
Monzo enables users to easily manage their current accounts, track spending, and set budgets. Moreover, with its focus on reducing fees abroad, it's another app to consider for those of us with wanderlust.
Cost:
Standard Monzo: Free
Monzo Plus: £5/month, 3 month minimum
Monzo Premium: £15/month, 6 month minimum
Features
Apple and Google Pay supported
Current and joint account connectivity
Savings pot bill payment function
Free ATM withdrawals (in the UK and abroad)
Credit score tracker
Direct debits
Pros:
1.00% AER gross interest (Monzo Plus)
Instant payment notifications
Easy bill splitting
A savings pot enables one to categorise bill payments
Cons:
1.00% AER gross interest only available with paid subscription
Free ATM withdrawals abroad come with limitations
Available for:
10. Budget by Koody
Koody enables its users to set budgets, upload physical receipts and manage all of their finances from one place without being connected to a bank account.
Cost:
Koody Standard: Free
Koody Pro: £1/month, £10/year
Features
In-depth spending insights and monitoring
In-built budgeting, including transaction forecasting
Expense categorisation
Regular expense, direct debit and subscription reminders
Upload receipts
Pros:
Ten currency options
Track current and savings accounts in one place
Comprehensive personalisation
Cons:
No bank account connectivity
Available for:
Starling Bank provides a full banking service, 24/7. That means you have access to all the money management tools you need in the palm of your hand.
Cost:
Features
Card freeze (in the event of loss or theft)
Saving spaces, including direct bill payment
Instant spending notifications
In-app statements
Free cash withdrawals (abroad)
International transfers (0.4% fee)
Pros:
Contactless payment limit modification
Free cash withdrawals abroad
No transaction fees abroad
24/7 accessibility
Easy set-up
Cons:
Available to UK residents only
Available for:
iPhone OS
Android
Desktop
Moneybox is an investments and savings app that rounds up the cost of every purchase you make and puts that extra aside into a savings account. For example, if you buy a sandwich for £3.50, Moneybox will round the cost up to £4 and place the extra £0.50 into your savings.
Cost:
Features
A broad range of savings accounts, including Simple Saver and Lifetime ISA.
Users earn interest on savings
Spending round up
Mortgage advice
Multiple saving options
Pros:
Easy Set-up
Significant AER variable
Cons:
Cannot move money between accounts
Limited to withdrawal/month
Long withdrawal notice periods for subscriptions above Simple Saver
Available for:
13. Money Dashboard – closing
Money Dashboard is a free personal finance app designed to simplify your saving experience by providing easy budgeting, saving options and even a forward planning function.
Sadly, the app is closing on 31 October 2023.
If you currently have an account, you're able to log in to download or copy any data.
After Money Dashboard's closure on 31 October 2023, any data held will be deleted (other than what is required to be kept for legal etc reasons).
Cost:
Features
Split transactions
Spending history review
Low balance warnings
Accounts transfer function
Manage bills and subscriptions in one place
Set budgets
Pros:
Income and expenditure prediction function
Comprehensive free service
Cons:
Relatively complex set-up and operation
Available for:
iPhone OS
Android
Desktop
FAQs
Can you use Money Dashboard on a PC?
Absolutely, the Money Dashboard budgeting app is compatible with desktop PC and iPhone and Android operating systems.
Who owns the Moneybox app?
Moneybox is owned by co-founders and co-CEOs Ben Stanway (Bloom & Wild) and Charlie Mortimer.
Does Emma sell your data?
Like many budgeting apps, Emma may share your personal data with relevant, trusted third-party companies to enhance the user experience. However, said third parties will only use your information as directed by Emma.
Is Snoop a legitimate app?
Snoop is a legitimate, Financial Conduct Authority-regulated savings app despite its potentially ill-judged name. So, if you like the package it presents, don't be put off by its name.
Is Emma Pro worth it?
At £89.99, Emma Pro is the most expensive of the budgeting apps on our list and, thus, represents a substantial expense for those willing to subscribe. As a result, its worth is an entirely subjective estimation.

At Skint Dad, we feel that, while Emma Pro provides many advanced savings features, the additional expense doesn't quite qualify its paid subscriptions as being "worth it" for those whose personal finances necessitate budgeting apps.

Moreover, as some of the other budgeting apps available offer many advanced features at a cheaper price, we're inclined to conclude that an alternative is probably best. However, if you feel that Emma Pro is the perfect package for your circumstance, then by definition, it is worth it.
Final thoughts
Clearly, there are many personal finance apps available in today's market for those of us who want to create budgets and save. While many of the apps provide many of the same functions and features, each has its own characteristics, virtues and negatives.
Thus, when searching for the best budgeting app, UK residents must take the time to assess which is the best for their specific circumstances before taking the plunge. For that reason, we would recommend trialling one of the free budgeting apps initially.
This will help to provide an informed assessment regarding the needs of your specific finances and, indeed, which apps and functions match them moving forward.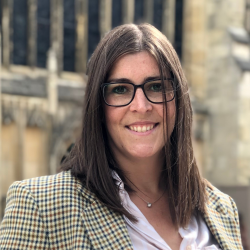 Latest posts by Naomi Willis
(see all)