There is a lot of confusion over the energy price cap and price guarantee, with many people not realising how much their energy bill will really be.
£10 BONUS OFFER: Earn easy cash by watching videos, playing games, and entering surveys.

Get a £10 sign up bonus when you join today.

Join Swagbucks here >>
From 1 October, a cap has been placed on energy costs known as the energy price guarantee.
The government is subsidising energy bills and limiting the unit rates that can be charged.
A figure of £2,500 has been given as an average amount a household can expect to pay.
Trouble is, people have heard this figure and believe that is the maximum they'll pay – that that's not the case.
You might pay more than £2,500 for energy
New research from Uswitch.com has found that 40% of households wrongly believe their bill cannot exceed £2,500.
The £2,500 figure is an illustration of what an "average" household might pay if they use a "typical" amount of energy over a year.
A typical medium household has been calculated as using Typical Domestic Consumption Values from Ofgem:
12,000 kWh of gas
2,900 kWh of electric
= £2,500 a year in energy bills
The £2,500 mentioned is therefore not a fixed upper limit or the maximum you'll pay.
If you use more energy, you will pay MORE than £2,500 and will see even higher bills.
Energy price cap from 1 October
From 1 October, there is a new price cap.
This is higher than we are currently paying for a standard tariff but lower than was initially given.
If you get your last annual statement and look at how much electricity and gas you used, you can work out what your actual costs will be going forward.
It will obviously be higher than last year, and the only way to get costs down is to reduce the amount of energy you use.
Price cap on unit rates from 1 October 2022
Electricity
£0.34 per kWh

Daily standing charge: £0.4636
Gas
£0.103 per kWh

Daily standing charge: £0.2849
Source: Ofgem Twitter
Rates are averages and will vary by region, payment method and meter type.
Contact your supplier for personalised information.
Suppliers are not allowed to charge you more than the cap. Suppliers are also monitored to ensure they comply.
How the £2,500 "price cap" was worked out
Using the typical usage figures for a medium household (3-bedroom house / 2-3 people) and the 1 October price cap rates, you can see how the £2,500 was calculated:
Electric:
£0.34 x 2900 = £986 unit rate annual spend
£0.4636 x 365 = £169.214 annual standing charge
£1,155.214 total electric spend
Gas:
£0.103 x 12000 = £1236 unit rate annual spend
£0.2849 x 365 = £103.9885 annual standing charge
£1,339.9885 total gas spend
Total energy spend, based on "typical" figures = £2,495.20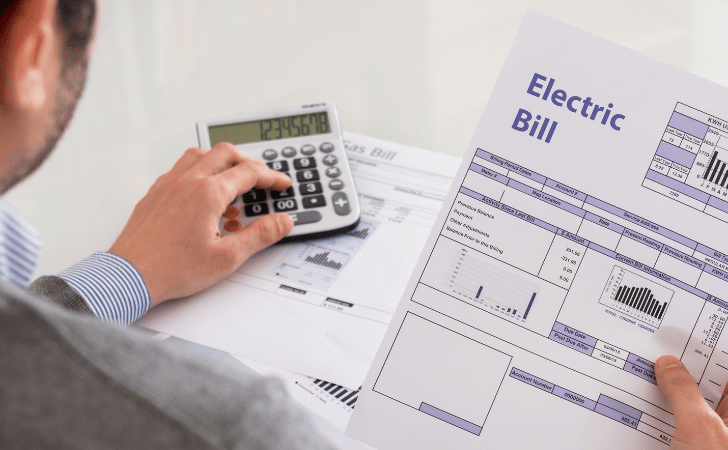 Ben Gallizzi, energy expert at Uswitch.com, said: "The Government's measures will support a lot of households through the winter, but there is still a lot of confusion about what has been announced. 
"It is important to remember that the price guarantee of £2,500 is only an average bill — so you will pay more if you use more energy. 
"It's possible the announcement has created a false sense of security for some, especially for larger households who may pay significantly more this winter. 
"It's really important that households track their energy and cut their usage where possible – as well as keep an eye on all household spending. 
"At the moment you might not be able to save when it comes to your energy, but it's still possible to cut costs across your other household bills. 
"Reviewing your broadband, TV and mobile contracts, especially if you are out of contract, could be a quick and simple way to reduce your monthly outgoings. For example, broadband users whose deal has expired can save £162 a year by switching to a new package."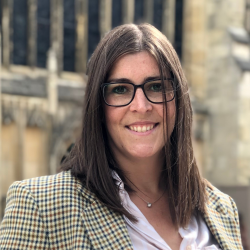 Latest posts by Naomi Willis
(see all)