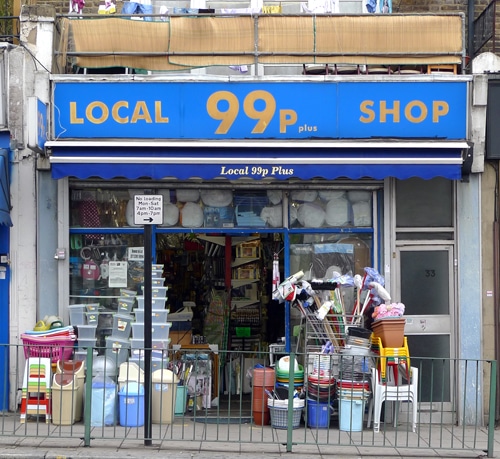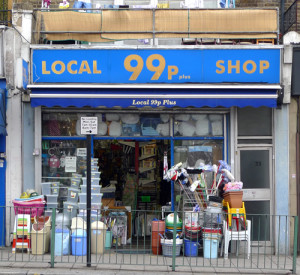 This site contains affiliate links. We may receive a commission for purchases made through these links.
[Learn more]
Pounds shops are an utter bargain, right? Well they are if you only need to pop in for one thing but, when hitting the shops, it's easy to get distracted and come back having not done what you set out to do.
You can get shops that sell items for £1, for 99p and also bargain shops that, although they don't charge a pound, sell things very cheaply and they carry pretty much the same ranges. No matter what the name, pretty much all the shops take up the size of a small supermarket.
You can save money, even at a pound shop
Although my home town doesn't have a single pound shop – nuts right?! – the next town over is synonymous with pound shops (that and hairdressers, charity shops and estate agents). It's actually a running joke that if a shop shuts down it will be one or the other that opens next, and usually it's spot on.
So, with all the choice which one should you shop in, if at all, and how can you make sure that you can get a total bargain when spending as little as possible?
Well read on for my tips for shopping at a pound shop.
Make a List 
Exactly as you would with your food shop, make a list of what you need before you head in and stick to it.
It can be so easy to be wowed by what they have in store that you'll end up throwing it into your basket. It's harmless enough but if you do this a few times, it could easily be another £5 added to your bill.
Keep your receipt 
If it's happened to me, then I'm sure it's happened to you. I've bought a fab little gadget, thinking it's going to change my life – all for one gold coin – only to find that it breaks after the second use – bugger!
This is what receipts are for. Some people may feel a little tight taking something back if it only cost a pound and think for that much money it can't have been the best quality, but you have rights when shopping and you are well within them to return faulty goods under the Sales of Good Act. Check out Which's guide here for all the facts.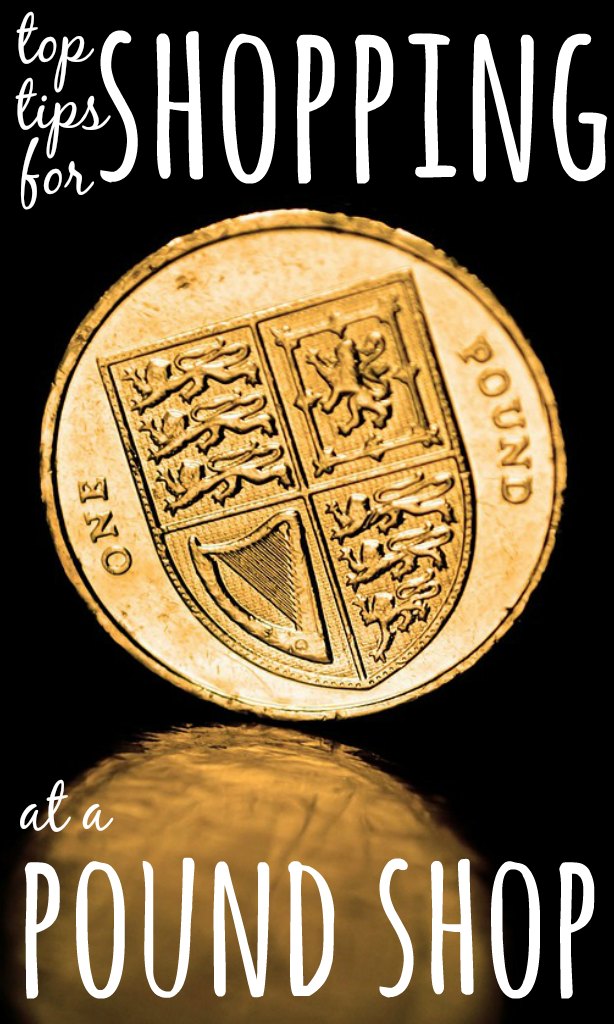 Search out brands 
It's the brands where you'll be making a good saving versus the supermarket or high street. Non-branded items are going to be worth less money so you'll see a lower saving, if one at all.
Either do a little research before you head to the shop or grab your mobile and compare the prices on mySupermarket.co.uk while you're there.
However…
Compare price per unit 
Just because a bottle of shampoo for £1 looks like a bargain, it doesn't mean that it is.
Pound shops may be selling items that are smaller than other retailers. So, when you buy a 300ml shampoo bottle for £1 from the pound shop (33p per 100ml) but can get 500ml of shampoo from the supermarket or chemist for £1.30 (26p per 100ml), it actually works out cheaper to buy a "normal" size bottle from the supermarket.
Although you have to spend out that extra 30p initially the actual comparable cost is 7p cheaper overall, plus the bigger item you buy will last longer too.
Just don't do it 
As a last ditched attempt at advice, if you're not sure that you can stop yourself adding that extra packet of sweets at the checkout then don't even go in through the door. Avoid the shop altogether.
I'm not sure how many people go out of their way to go into the shops or if they just think it'd be worth a look when passing. So, if you really don't need anything just avoid going in.
When window shopping in a pound shop, you may thing it harmless to add a few things to the basket. However, you wouldn't window shop in Harrods and pop 5 or 6 items in your basket on a whim, so why do it in a pound shop. The costs just eat into the monthly budget too much.
You can save money, even at a pound shop (tweet this)
Following a few easy rules, I've always ensured that I've been able to get some utter bargains and add a trip to a pound shop every month or so to stock up on some great items. What are your top tips for pound shop shopping and what's the best bargain you've ever had? Add your tips and best buys after mine below.
My best pound shop bargains 
Some of the best bargains I've come across in pound shops are generally in the form of stocking fillers (although I don't add them to the girls stocking at Christmas, I try to pass them off as main presents).
Bin Bags
Own brand bin bags are cheaper (cost per bag) in supermarkets but I find them a little too flimsy and we generally tear them halfway through use (maybe I'm just too heavy handed). However, I can normally pick up 20 bags for – you've guessed it £1 – and they are a lot sturdier and bigger.
Books 
You can normally find books by celebrities down some of the aisles or even activity books that can keep my girls entertained for a least a few hours. 
Cleaning Products
I may not be the biggest fan of cleaning but having a half decent product helps make the job easier, especially when I'd much prefer to be playing with the kids than doing anything else.
A branded kitchen cleaner or bleach rings through the till at just £1, whereas in supermarkets, you'll be looking closer to £1.50  but you are normally able to find one brand or another on offer so it's always worth checking what's on offer before you shop.
Candles
We've been looking to buy some pillar candles and the cheapest we've been able to find them, even bulk buying (plus delivery) was about £1.20 per candle, the lovely pound shop did us well and we sourced all the candle we needed for a massive…..£1 each.
Penny for your thoughts: Tell me about your pound shop bargains?
Latest posts by Ricky Willis
(see all)