Instead of buying into bricks and mortar, would you consider buying a flat pack house so you could live somewhere of your own for cheaper?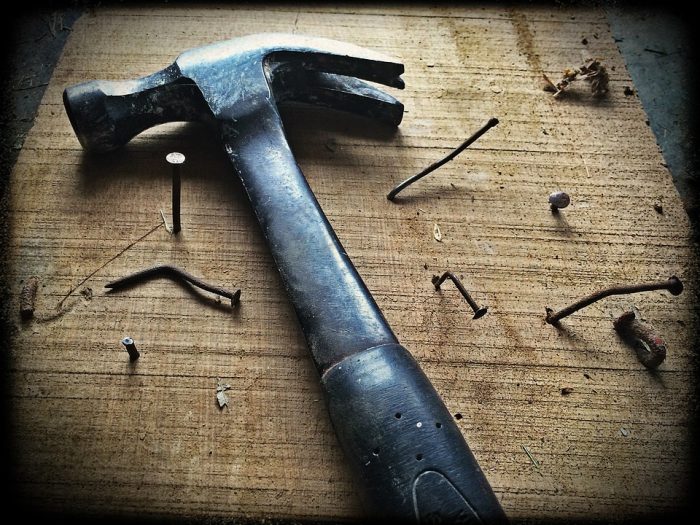 £10 BONUS OFFER: Earn easy cash by watching videos, playing games, and entering surveys.

Get a £10 sign up bonus when you join today.

Join Swagbucks here >>
Trying to buy a house in the UK is a bit of a joke.
The idea of getting a deposit together when you're trying to pay the bills and rent is not an easy task. If you even get to that point – best of luck – you've then got the joy of trying to find somewhere you can actually afford, a battle and a half with estates agents and solicitors and the hope it won't all fall through.
Yes, I know lots of people do buy, but when you weren't as sensible as you could have been in your early 20s, it meant you didn't start saving for a deposit early on.
The older you get, the less chance you think you'll get.
All is not lost though. I'm not trying to sound too doom and gloom. People do manage to buy as they get older, and it is possible. Even now, as I am heading into my mid-ish 30s (and Ricky is waiting for the big four-oh!) we are looking at getting on the mortgage ladder.
However, it's a tough old climb to make it to that first rung and it just keeps getting higher.
House prices keep heading up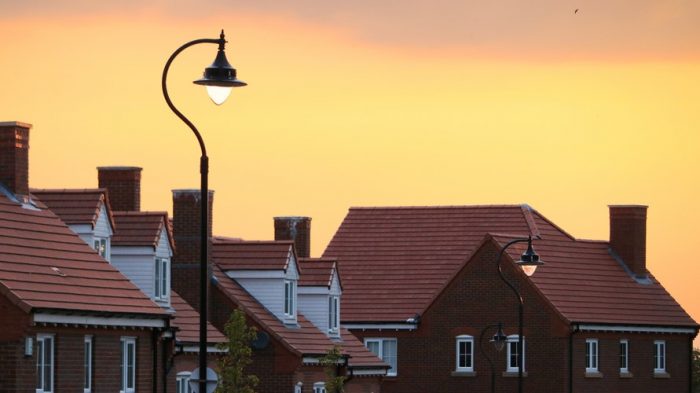 House prices are great for current homeowners. Your investment in bricks and mortar is doing great. You may have left your parents home, or stopped paying out dead money into the private rental market, and you've got a place of your own.
The money you pay out now will one day mean you've got positive equity and you'll have a positive net worth.
Retiring will be that bit easier and you have more freedom with how you live.
However, for someone looking to buy a place to call their own today, these constantly rising house prices aren't making it any easier. (Could they please just settle down now!)
The average price of a house in the UK in February 2018 was £225,047.
Now that's a government Land Registry stat and I'm sure it's gone up again since then, as it had risen by 4.4% compared to the previous year.
Just can't afford it?!

Now I know the prices vary up and down the country and that prices in the South East and London can be a heck of a lot more.
If you're still trying to put your deposit together, saving what you can here and there, then please do keep trying and keep pushing on.
New builds are old hat
The housing market we live in now is set up to make money. As are most things!
New builds are popping up (more slowly in some areas than others) and the government is making a priority to get more houses built.
The idea is that if councils don't meet their targets, they will lose planning powers. Sounds great in practice, but it just means more of the same thing.
They build big brick property that lasts for years.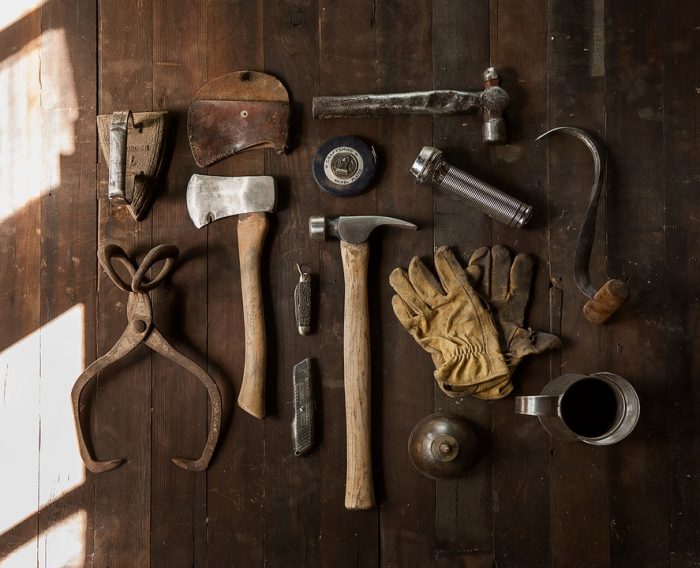 They are sturdy but cost a small fortune to make.
Once made, they'll add on a whopping stack of money to cover additional overheads, plus a tidy bit of profit to give their board members another handsome bonus at the end of the year.
These new build houses are not cheap.
No matter which government official says they are "affordable" they are certainly not affordable for what most "normal" people think is affordable.
A lot of criteria for getting a mortgage is that you can get one for 5x your salary. Sounds like a fair bit. But how much is that in real money?
The average UK salary is around £27,000 if you're full time. That allows you to get a top figure of £135,000. That's not nearly enough to buy an "average" priced home.
So, then you hope you have a partner who works and earns enough too.
But it's a stretch and you have to get the most money possible, leaving you with very little breathing room.
And, remember, that's an average earnings figure. If you're working minimum wage, that number must look like a small fortune ☹
What other options are there?
I don't necessarily want to buy a house that will be there forever.
I want a home that I can call my own and live in.
My life will not last 200+ years. I need somewhere to live today that will see me through maybe another 70 odd years (if I'm lucky).
Flat pack is the new black
Get your Allen keys at the ready!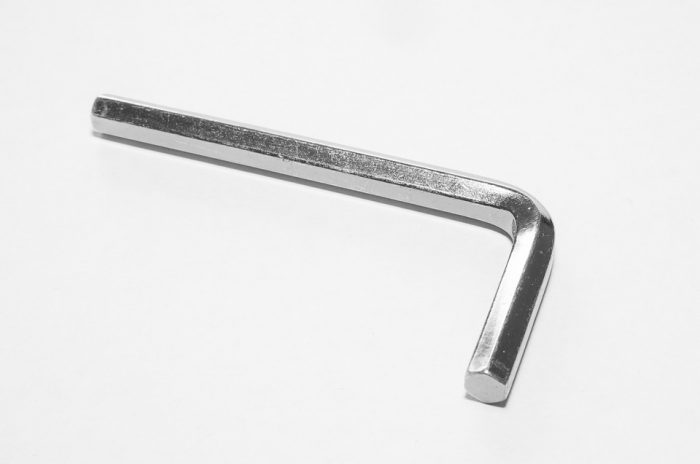 We all love a bit of flat pack DIY – maybe some more than others.
Heading to Ikea and picking up a Billy bookcase to make on a Saturday afternoon make be some people's idea of DIY heaven.
(As long as you read the instructions – properly!), flat pack furniture is easy to put together and takes no time at all.
Some parts of your flat pack project make need a helping hand to list a heaving bit of wood or metal but, on the whole, you can really do most of it yourself.
A bookcase is one thing, but would you consider flat packing your own home?
Is it a cost effective solution to bricks and mortar or a terrible idea that we should trash?
Flat pack house
When you buy a house, you know you'll get a bedroom or two, kitchen, bathroom etc, but they are where they are.
When it comes to buying a flat pack house, you are more in control of the home you want.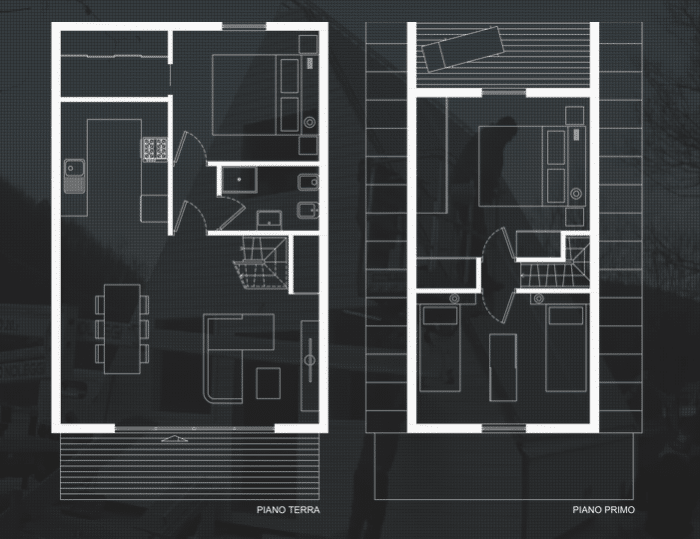 It's a bit more like shopping and you can decide on the rooms and customisations, taking into account your budget.
Ok, so you might need more than an Allen key, but some flat pack houses can go up in less than 6 hours!
You can start building when the kids leave for school in the morning and it'll be completed by the time they get home!
Flat pack living
Flat pack houses from M.A.DI. Home can be built in 6-7 hours with three workers and the project doesn't always need planning permission to put it up.
And the cost?
£24,000!
Your new home could cost from just £24,000 and be built in less than a day.
Ok, it's not just the cost of the flat-pack home – there are other costs you need to take into account, but there would be if you bought a normal property.
You'd obviously need to buy land, consider any stamp duty, hire people to help put it up (unless you're very handy!), pay to get the land ready and get utilities connected. But, it'd still be cheaper than bricks and mortar.
Housing crisis? What housing crisis?!
It's not just about having somewhere affordable to buy.
What about the social housing crisis?
Housing crisis?!
What housing crisis!
It'd be a thing of the past – in weeks!
If the government, or councils, or anyone just thought:
"Hey, let's do this! Let's build a village of pop up homes in a day. Let's move in people who are stuck living in emergency housing, on the streets or sofa surfing cause there's so little property elsewhere"
There would no longer be a housing crisis.
There would be a community of people who had a home. A place to keep their stuff. A place to live.
And, for not very much money at all.
But, is it viable? Would it work? Would you live in a flat pack house?
I'm very tempted!
---
Read next: All We Want is a Place to Call Our Own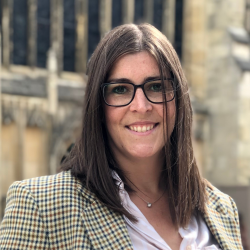 Latest posts by Naomi Willis
(see all)