Earn up to £15 as a free bonus to spend online or in store when you spread the costs and save with the Asda School Shop Savings Card.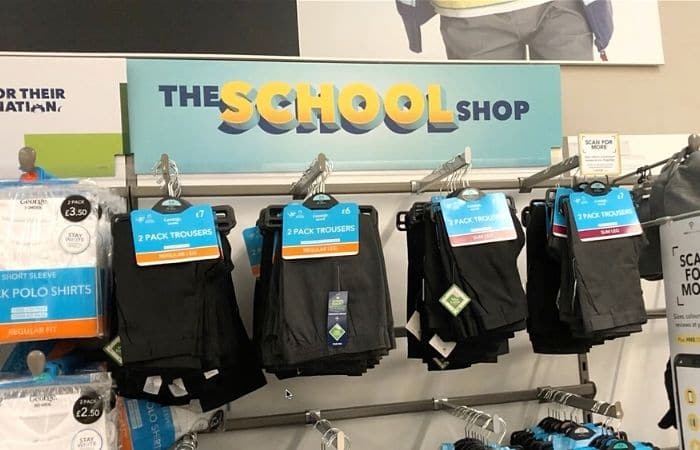 £10 BONUS OFFER: Earn easy cash by watching videos, playing games, and entering surveys.

Get a £10 sign up bonus when you join today.

Join Swagbucks here >>
Whether you need to get uniform for primary school, secondary school, or stuff for college or sixth form, back to school is always an expensive time of year.
On top of the uniform, you've got the PE kit, stationery, lunch stuff and coat, hat and gloves to think about.
The average uniform cost is £213 per child, according to a 2015 survey by the Department for Education. The BBC adjusted the figure in line with inflation in 2019, and the cost was closer to almost £230 per child.
To help your money stretch this year, Asda is giving you a free bonus of up to £15 to go towards uniform costs.
As well as getting free money, with their School Shop Saving Card, you can save up over the course of a few months, so you don't feel the burden of spending out so much in one hit!
Asda School Shop Savings Card
With the Asda School Shop Savings Card, you can choose to save a little bit each week using the card or key fob.
As well as making sure you've got money put aside to pay for the new school year, Asda will give you a free bonus of up to £15. That's the equivalent of a 5% bonus on top of what you set aside.
The key fob and card are linked so multiple people could save for the same goal.
£15 bonus with the Asda School Shop Savings Card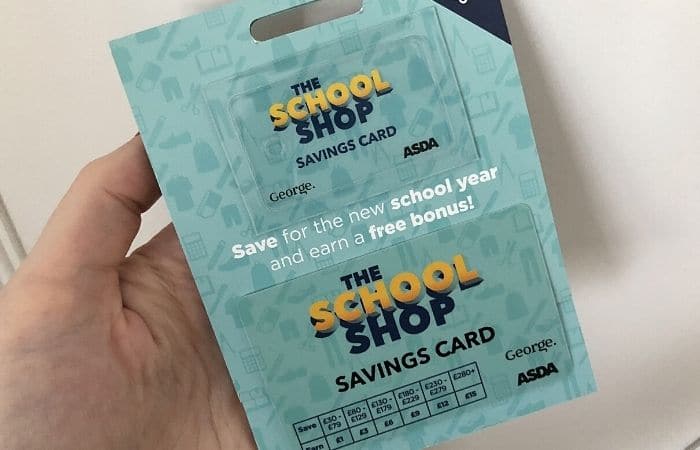 The more you save, the more of a bonus you'll get.
You can either choose to add money to the card here and there each time you shop or save in a separate account then bulk upload cash to the card before the School Shop bonus date.
You need to save before the bonus date in July (check the gift card T&C site). After that time, Asda will add the free bonus money to your savings card.
If you've got the spare cash, you can save up to £485 on each card.
Here's how the bonus works:
| Save | Earn |
| --- | --- |
| £30 – £79 | £1 |
| £80 – £129 | £3 |
| £130 – £179 | £6 |
| £180 – £229 | £9 |
| £230 – £279 | £12 |
| £280+ | £15 |
Want to save more?
Although you can save up to £485 per card, you will still get the same bonus of £15.
Instead, if you plan to save over £280, it's better to start saving on a new card so you'll get a new bonus.
As an example:
Save £280 on card one – get a £15 bonus
Save £130 on card two – get a £6 bonus
That's a £21 bonus in total.
If you saved £410 onto one card, you'd have been limited to a £15 bonus.
Spending your savings (and bonus)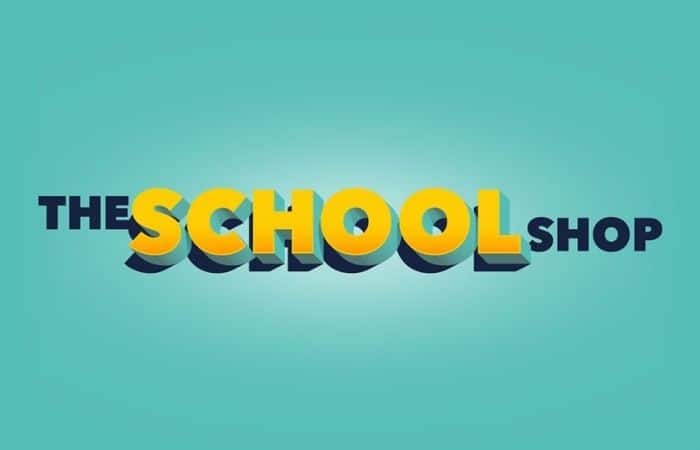 The bonus will be added to your card by 8 am on 9th August 2021, which gives you time to buy a new school uniform ahead of the September term.
To make sure you get the bonus, you need to have made a transaction (either spending or saving) within 12 months before the bonus day. You also need to have saved at least £30 to qualify for a bonus. The bonus cut off date is 5pm on 8th Aught 2021.
When it comes to spending the money, you can use the card's balance to purchase items in full or part payment.
However, you won't get any change, and the balance won't get refunded to cash. When you've added money to the card, it will stay there until you want to spend it.
As it's a gift card, you can spend it earlier if you want, but you'll have less money to get the bonus in August.
Do you have to spend it on school stuff?
The whole idea is that you can spend your saved money and bonus on school uniform, coats, PE kits, stationery and whatever else you need to get back to school.
You can spend your balance in store as well as online at george.com and groceries.asda.com.
Like their Christmas Savings Card, this makes me think that you could use the card to buy whatever you want from an Asda store.
The only thing it specifies you cannot use the card for is to purchase other gift cards, third-party concessions, tobacco, stamps, petrol, scratch cards and lottery tickets.
Is it a safe way to save?
It's crucial that you should treat the card like cash.
If you lose it or it's stolen, you will lose all the money you've saved. To protect the money you're saving register your card online at asda.com/giftcards.
You need to have topped up the card before you can register it online.
Due to businesses closing down, keeping hold of gift cards for a long time isn't considered very safe.
Any money you to the card is not covered by the Financial Services Compensation Scheme or the Financial Ombudsman Service.
When you're saving money in this way, you need to consider if the business might close down and you could then lose your savings.
Obviously, fingers crossed that doesn't happen, but it might be better to save in a protected FSCS account for more protection.
But, with Asda giving an equivalent of a 5% bonus on top of what you set aside, you'd be hard pushed to find a cash savings account that gives you such a high earning for the savings you make.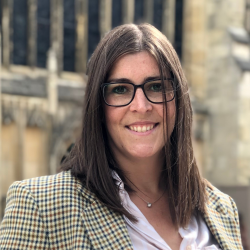 Latest posts by Naomi Willis
(see all)