When you've got kids at home, summer can be an expensive time, but just when you get to the end of it – you've got to deal with all the costs of the new school year!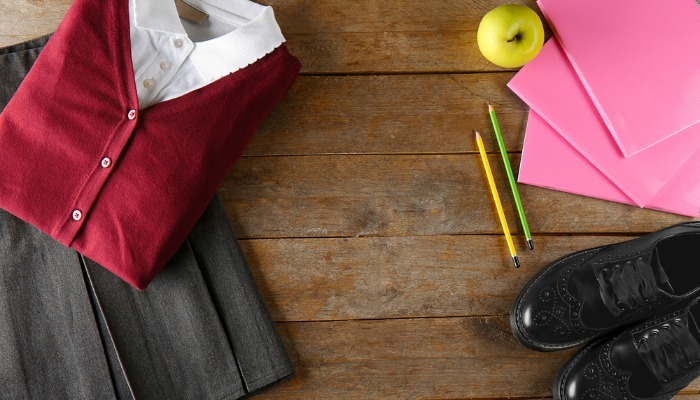 £10 BONUS OFFER: Earn easy cash by watching videos, playing games, and entering surveys.

Get a £10 sign up bonus when you join today.

Join Swagbucks here >>
School supplies, school uniforms, transport, school trips, extracurricular activities and lunch – all the expenses you haven't had to think about for weeks – suddenly come back into your life.
But don't worry, here is some great advice for getting the most out of your money so you don't find yourself in the red or even worse, needing an IVA!
Be prepared
Check online prices, find out when the sales will be and know exactly what you need to get before you go.
Go on the school website, or call them up if you need to, to find out exactly what the school says your children need – there is nothing worse than wasting money on the wrong kind of trousers, or the wrong edition of a book.
Compare this to what you already have – your eldest may have things they can hand-me-down to your youngest, or you may have bulk-bought pens three years ago and forgotten. Use this to write a list.
Studies have shown that people with a list pay 23% less than people without.
Tell your child what is on the list – if they know what you are getting, they are less likely to ask you for extra things on a whim, and you are less likely to say yes.
Stand up to your kids
This is can be one of the hardest things to do, especially if all of them decide to be difficult at the same time.
But they don't need to most expensive 'Disney' back-pack (which they will probably lose) when a straight-forward one will do the trick for a quarter of the price.
Take a breath, remember it is good for them to be told 'no', and stand your ground, no matter how bad the tantrum!
If they are old enough to be learning how to handle money themselves, you could tell them a budget and let them work out what their priorities are.
Although, make sure you always get the final say or you might end up with 20 'Princess Elsa' pencils, and no socks!
You don't need to buy everything NOW…
When you are writing your list, think about what they need immediately, and what could wait a week or two. You can spread the cost if you prioritise basic pens and pencils over the full variety of colouring pencils and pens.
Something that parents often don't realise is that the first few weeks of September may still be warm enough for summer clothes that still fit, as long as they have a jumper.
This gives you time to build up a winter clothes fund, which can spread the cost even further. The big winter coat could even come as late as October if they have a jacket that still fits!
Get together with other parents
When you're in a rush and haven't had the time to get properly dressed yet, socialising at the school gates can feel like the last thing you want to do.
But getting to know other parents can be one of the best ways to keep down your school costs. Their eldest may have the perfect hand-me-down, or you can work get together to buy stationery in bulk.
Carpooling can bring down the cost of transport, and you can take turns giving free-after school care when you need to. Overall, it can be great to have a network of people who can help you out in an emergency, and who knows – you just might make a life-long friend or two!
Organise as much of the year as you can
There are costs all throughout the year, so getting yourself organised early on can be a life-saver.
It might be a good idea to create a file with: registration requirements, report cards, permission slips, required vaccinations, school policies and anything else you can think of that might be useful.
Alternatively, you could create a family calendar with registration deadlines, school holidays, vacations, field trips, doctors' appointments, your work events, carpool schedules, parent/teacher meetings and school events.
Highlight any that will cost money, such as field trips, and plan to save up for them.
Extra tip: start planning for next year!
Think of how you can save money in preparation for next year. You could save money by switching to pack lunches, and put the money you save into a 'summer holiday' or 'back to school' fund.
Keep track of everything you bought this year, and how much it cost (and how long it lasted), so you can work out what your budget might be next year.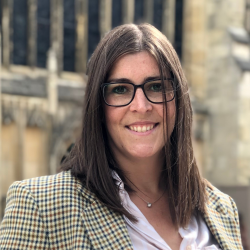 Latest posts by Naomi Willis
(see all)