Know the best times to go shopping with this handy supermarket queue checker app that shares wait times as well as available stock levels.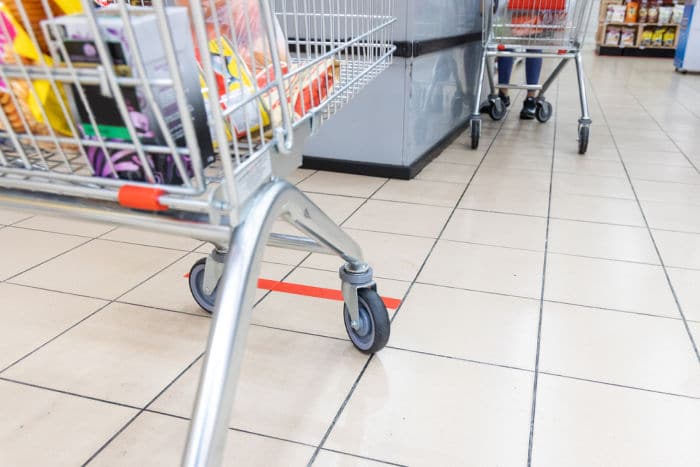 £10 BONUS OFFER: Earn easy cash by watching videos, playing games, and entering surveys.

Get a £10 sign up bonus when you join today.

Join Swagbucks here >>
Queuing at the supermarket checkout used to be one thing which was a bugbear with some people.
But, now, we need to queue to even get into the supermarkets.
I don't mind as it means we can maintain a safe social distance.
And, when the weather has been warm, waiting in the sunshine hasn't been that bad.
But, if you're short on time, have kids that don't have the patience, and want your trip to the supermarket to be as quick as possible, there is now an app that tells you the best time to shop at your local supermarket.
When is the best time to shop at the supermarket?
There are rumours that it is quieter to shop later in the evenings and some supermarkets have suggested this too.
I have seen some people ask in local Facebook groups if supermarkets are busy before they head out.
But, just because it's quieter, you still may need to queue.
While it's nice to get out of the house for a bit, it's not so great to spend most of your time standing in line, in a part of the supermarket car park you never knew existed.
To save help time, a new social app has been created.
Supermarket queue checker
The app allows you to "check-in" to your local supermarket sharing how long the queue time is.
The idea is that other users will update their shopping experience and everyone will know the best time to shop – or which shops to avoid!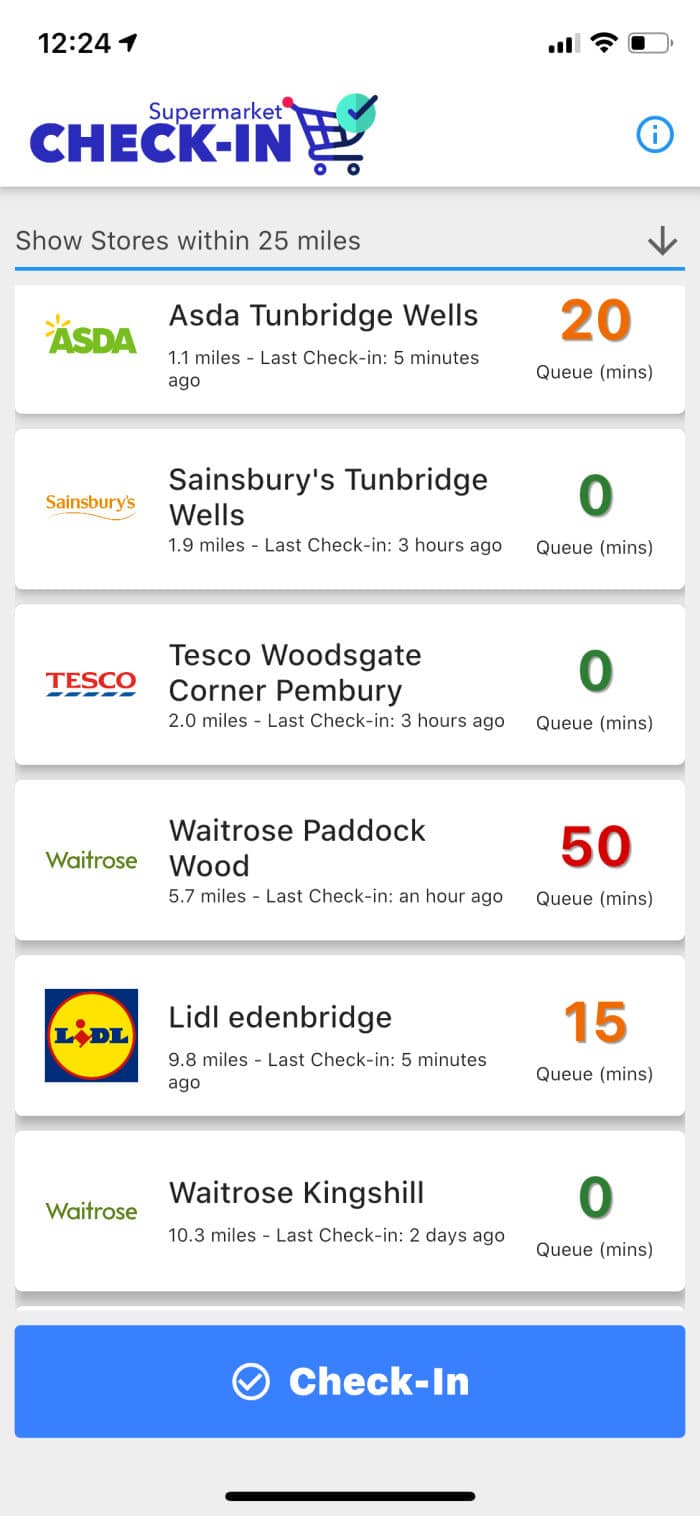 What's in stock?
After waiting to get into the supermarket, it's annoying when you turn into an aisle only to see half the things on your shopping list aren't in stock!
You may only wait for 5 minutes to get into the store, but what's the point in going if there's no bread, milk or pasta?!
Luckily, the app has help for you too.
As well as being able to show the queue times at the supermarket, other users can also share what the stock levels are like.
After checking in, users can say if stock levels of products are sold out, limited, have most items or whether items are fully stocked.
You can see stock levels for:
fresh fruit and vegetables
bread
milk
pasta-rice
tinned goods
frozen goods
toilet rolls
cleaning products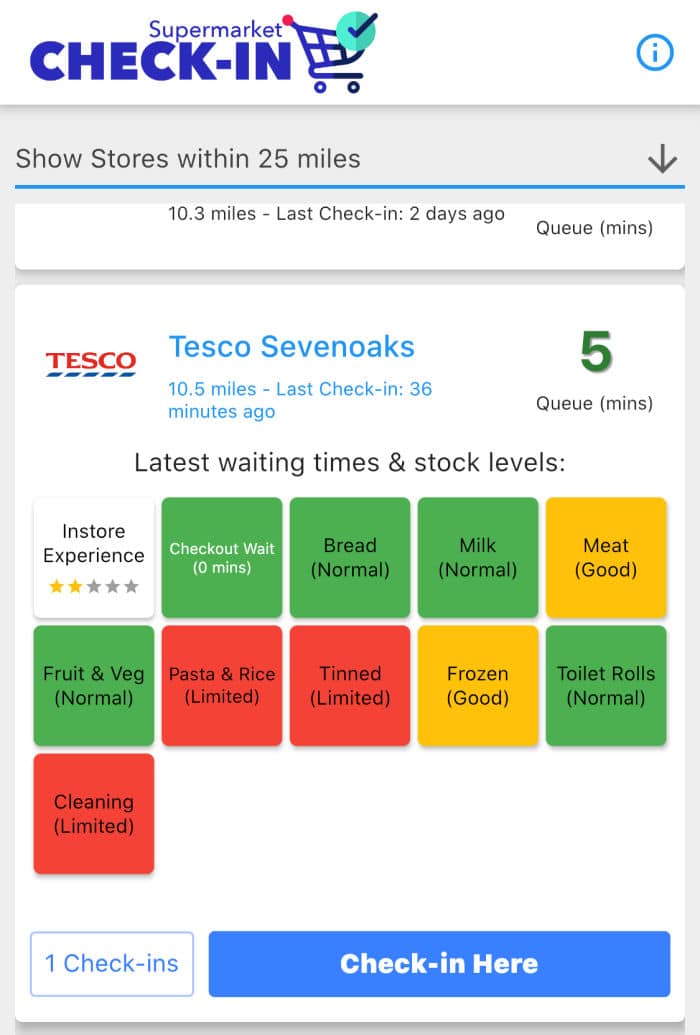 The app also allows users to share how long it takes to checkout, although I've always found supermarkets are quite quick to open new tills at the moment, so there aren't too many people bunched together.
I believe, at this time, the app is only available on the Apple store for iPhone and iPad.
Supermarket Check-in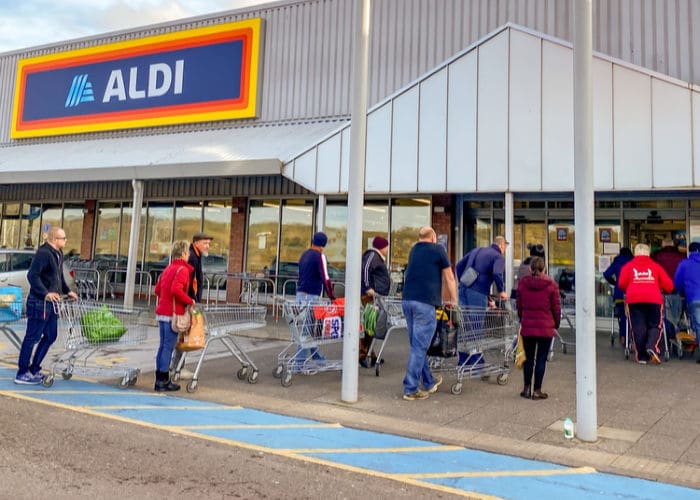 Obviously, this app is user-led, so will only be as good as the people updating it.
It more people download the app and share their wait time experiences; it will mean it's more useful for everyone.
I can see this app being a real time saver as more people use it.
It can make sure people can shop at quieter times, meaning social distancing can be maintained better.
On top of this, you can know for sure that you'll be able to get the stuff on your shopping list.
So, what do you think of the app? Do you reckon it will help save you time or do you not mind queuing outside your local supermarket?
:: Come and join thousands of other savvy shoppers in the Reduce Your Supermarket Spend Facebook community to find out tips and tricks to save money on your food shop.
Enjoy this post? Why not also sign up to receive our newsletter.
We send out all the best money saving news and tips from the site, and as an added
bonus you'll get an exclusive £16 cashback from Quidco (new members only)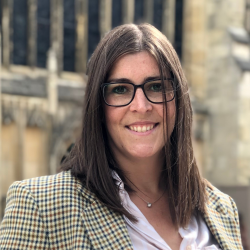 Latest posts by Naomi Willis
(see all)