Making career choices as a young adult are tough, especially if you are undecided on what to do. Will these decisions you make define the rest of your life?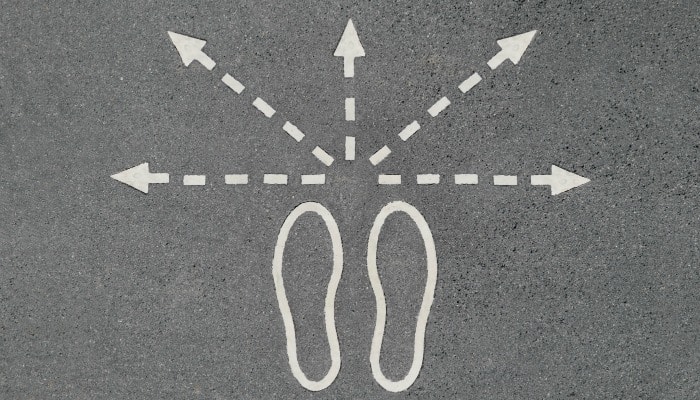 £10 BONUS OFFER: Earn easy cash by watching videos, playing games, and entering surveys.

Get a £10 sign up bonus when you join today.

Join Swagbucks here >>
After only doing one year of A Levels at school I left. When I picked my A Level options they all clashed because of how the timetables had been set up and I was only told this a few weeks before the start of term.
I'd spent the summer getting prepared to do four A Levels but now was only going to be able to do two of my choices. However, the school said I had to do three as a minimum so, without really thinking about it, I picked my favourite out of the four and one other that didn't clash.
School wasn't for me and I only did one year of the A Levels (it was the year AS levels launched so managed to walk away with some qualifications). Instead, having given it a little thought, I went to college to study something completely different.
I picked a course that I liked the sound of. There was no rationale to it other than my previous school had scared me off from A Levels and I didn't like the idea of any other courses. When it came to thinking about a career for the future I really didn't have a clue what I wanted to do.
At no point did I want to leave education and get a job but at the same time I didn't think I had it in me to go to college. I was probably just a bit tired of education and could have done with a gap year or to be brutally honest, I could have done with my mum giving me a big kick up the backside, telling me to pull myself together!
Although you can't change the past, I often look back and wonder if what happened with my A Level choices was a curve in the path of my life. If I did the exams I wanted, I may have gone to university and had all the debt associated with it.
Instead, I floundered around, getting a few qualifications to my name, finishing education a year later than everyone else my age and ending up working in a shop.
If I could do it all again would I?
Career Choices
The choices I made were purely down to what I fancied doing at the time because I thought I would get the most enjoyment. I didn't have foresight to think about career choices or how much money I'd make, and no one sat me down to have that discussion.
I look back and wonder if I'd completed my A Levels, studied a different course at college or even tried an apprenticeship, would things have be different?
To be honest, I don't think I would have made it to university. The idea of spending so much money was very foreign to me. I hadn't grown up with money in our household and I felt bad ever asking for money as I always thought things were tight. I thought it would be an expense that was too much for me and my family so shrugged it off.
Instead, I would have probably wanted to do a more hands on job.
Engineer
I recently watched video about apprenticeships at British Gas and this potentially was something I may have pursued.
Today as an engineer, I could expect to see a salary of around £40,000. That's more than I earn now.
Television Producer
Another career path I would have been interested in is working in the media; not in front of the camera but behind it. I would have enjoyed being a production runner (like the person who carries a clip board and walks around with headphones on).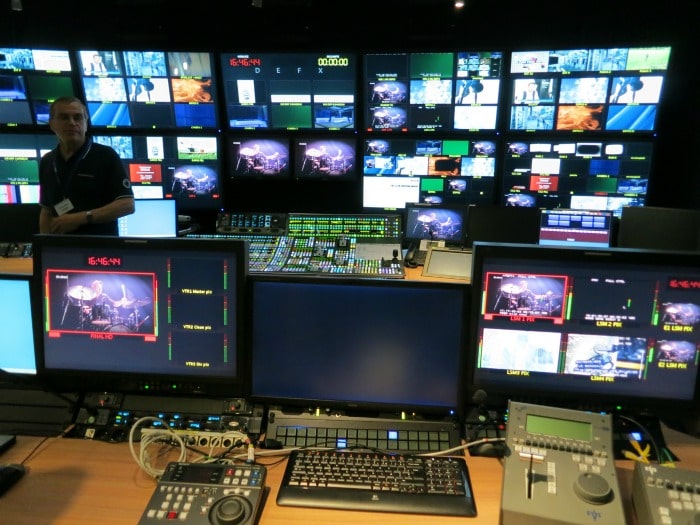 After a while I would have moved to London as it's closer to the BBC (who would have hopefully given me a job) and looked to be promoted to a producer (high flyer me!) and be earning £45,000 today.
Forensic Scientist
One career that was in my head while in school was becoming a forensic scientist (well before it became trendy or CSI had aired on TV).
Although it's probably not something I would have been able to do (I wasn't an A* science student), the idea of hunting for intricate clues on a crime scene really interested in.
If it was a career path I went down, I could expect to be earning £55,000 now.
::
Now I have my own children I wonder what further education and employment choices they will make.
If they ask for advice, will we push them onto a path with good job prospects (does that even exist any more?), or should we let them follow their hearts? It's difficult.
Do the choices you make as a young adult really affect the rest of your life? My opinion is probably not. Although the decisions we made when we're younger seem huge at the time, life happens and changes everything.
From what I did at college, to what I do now, I would never have guessed how my life would be if you'd have asked me all those years ago.
Penny for your thoughts: Do you think the choices you make as a young adult define the rest of your life?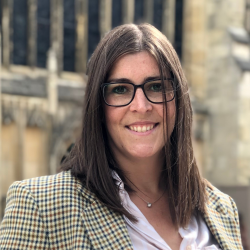 Latest posts by Naomi Willis
(see all)